Why Ayia Napa Should Be on Top of Every Arab's Bucket List this Summer
Nissi Beach Via Booking.com
It could be argued that Ayia Napa is one of the most beautiful summer tourist destinations in the world. The Municipality of Ayia Napa is a Mediterranean resort town on the southeast coast of Cyprus which happens to be a very popular place in the summer. Finding an accommodation there in July and August is almost impossible if you don't plan ahead.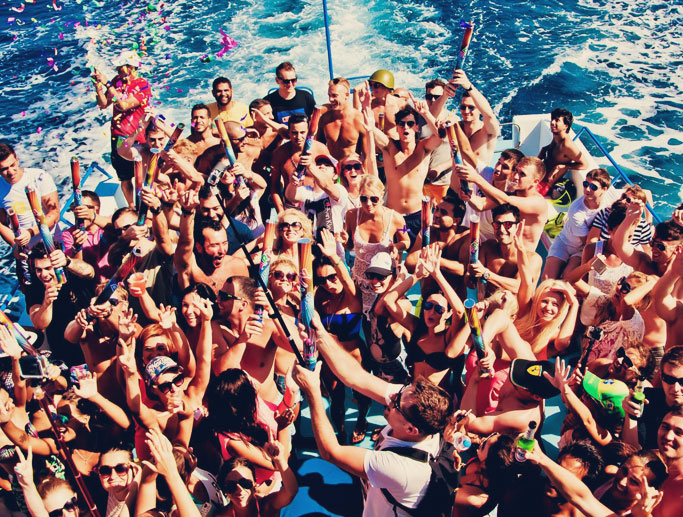 Ayia Napa is a cosmopolitan town. You'll find people from very diverse ethnicities, races, nationalities and backgrounds. The bulk of their tourists are from UK, Russia, and Romania; however, lately, Arabs have been making up a huge portion of their tourists as well.
I've lived the Napa dream during the last Eid break and I now totally understand why Ayia Napa is a perfect destination for a summer trip, especially for Arabs. This article will explore why Arabs should consider Ayia Napa as their summer destination, and serve as a mini-guide for those who already took the decision.
Unlike most of the beautiful summer destinations that are very far from the Arab world, Cyprus is as close as it gets. The flight from Egypt to Cyprus is literally one hour, and there are direct flights from Egypt Air that are relatively cheap.
Arab passports aren't the strongest things in the world, which is why travelers tend to prefer destinations that will save them the hassle and paperwork when it comes to obtaining the visa, Cyprus is one of those places.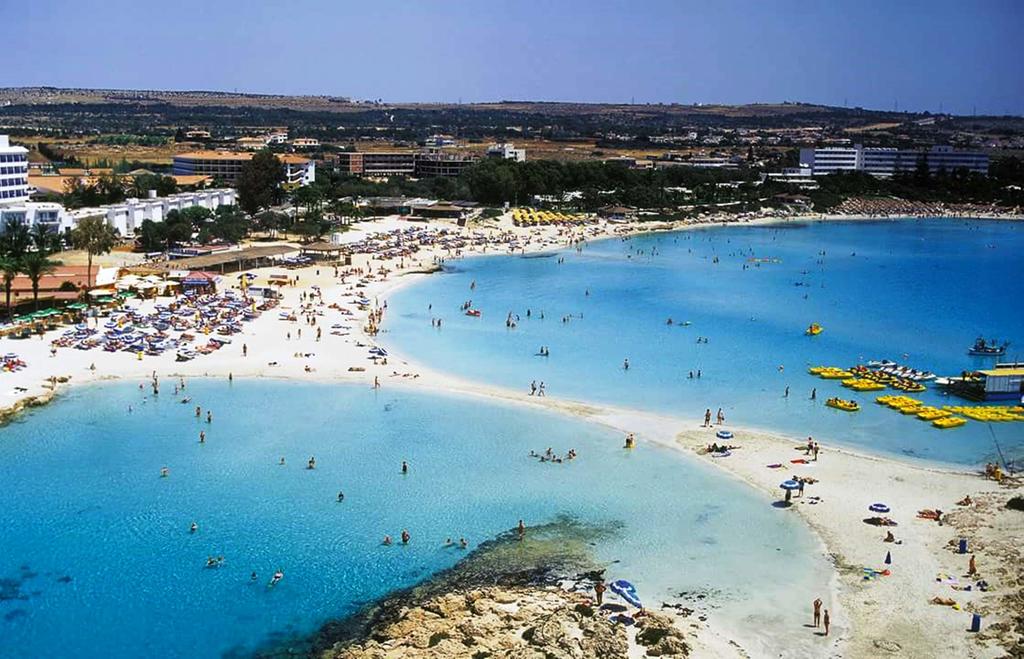 Let's start by the thing that defines any summer trip; beaches. Beaches in Napa are crystal clear, and even the most crowded one — Nissi Beach — is stunningly clean and well maintained. Although the town itself is relatively small, you'll always find several spots on the beach that would fit all tastes; from the relaxing quiet ones to the crazy party-oriented ones. Their beaches are perfect for all kinds of water sports, fishing, partying, tanning, or just relaxing.
Another interesting thing about Napa is the means of transportation. As I mentioned before the town is very small, so everywhere you go is basically a walking distance. But since life is too short to walk anywhere, Napa is full of places to rent quad bikes, mopeds or buggies. All you need is your ID and a driving license (some places require an international driving license while others just ask for your local one).
The food is a bit pricey since it's a touristic destination, it is so worth it. I cannot remember being disappointed at any of the eateries I've been to.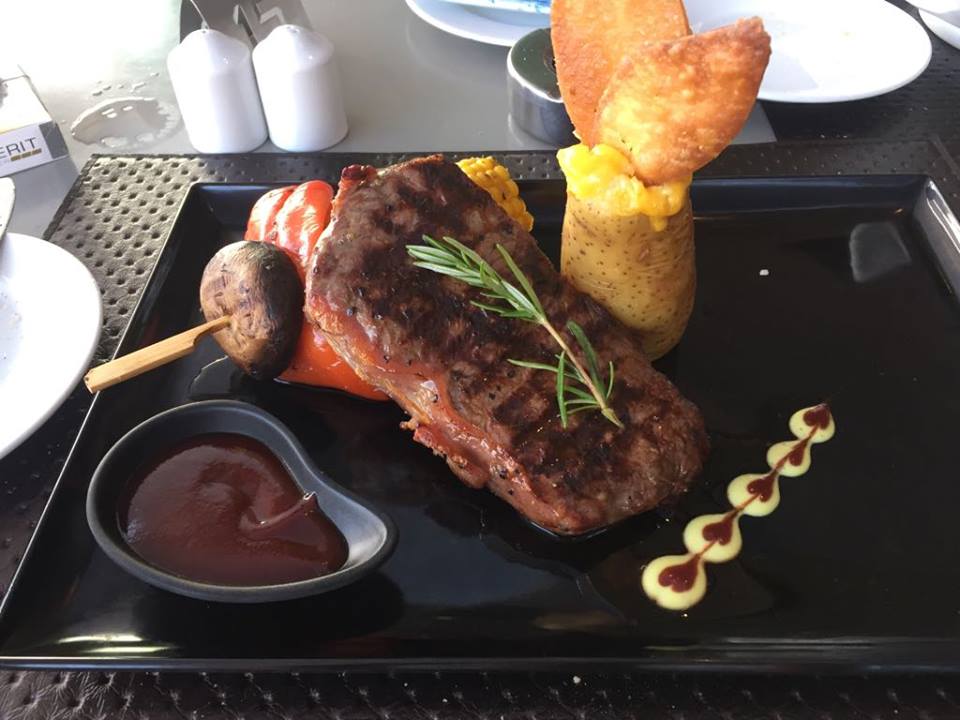 They are also very diverse; American, Italian, Japanese, Mediterranian, Oriental, Greek, or Indian; name it, and you'll find it. Greek gyros and pitas are must haves there, and most of their shops work 24/7 for after parties munching. My absolute favorite restaurant there is De Medici, an authentic Italian restaurant that compares to nothing I've ever tasted before.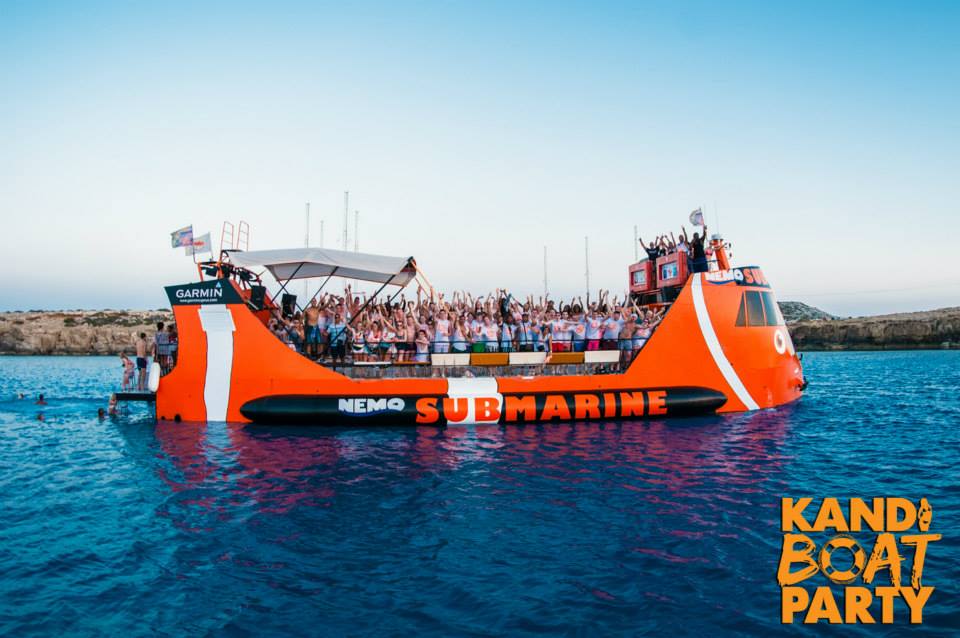 One of the best things about Napa is that most of its population and visitors are young adults; thus, summer is always packed with parties.
I wouldn't necessarily call the party scene there a "nightlife" one as it limits what the party scene in Napa actually entails. During the peak months, parties are usually 24/7 and they cater to everyone. From boat parties to beach parties, pool parties, foam parties, after parties, and after afters! Boat parties were my favorite thing, but my problem with them is that they're a bit expensive (around 55 Euros), but trust me when I say that you don't wanna miss out on them.
If you're traveling with your family, do consider traveling to other parts of Cyprus, like the beautiful Limassol and Larnaca.
WE SAID THIS: What happens in Napa, stays in Napa!