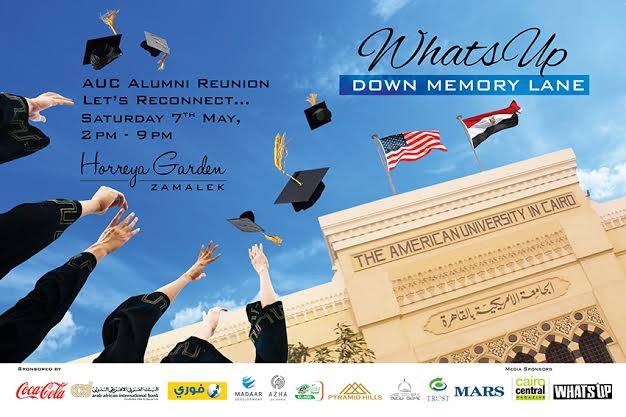 If you haven't heard about the Facebook group "WhatsUp in AUC" yet, where have you been hiding? Have you been living under a rock for the past few weeks? Did you run out of credit on your phone and not have Internet? Whatever the excuse is, it's not acceptable. "WhatsUp in AUC" is a group made by American University students that just broke the Guinness World Record for the fastest growing Facebook group ever, amassing more than 25,000+ people in less than five days. And they're now ready to reunite…
Yes, Egypt's (and the world's) most popular Facebook group is setting up a reunion for all AUC-ians, so they don't just have to share their favorite memories on social media, but also in real life. Happening at Horreya Garden in Zamalek on May 7th, the event will include all kinds of activities: yoga, CrossFit, karaoke, sumo fighting, picnics and much more. We've also spoken to the admins of the group, and they've told us that the event is guaranteed to be an AUC-ian affair only, as they made the reunion an invite-only event (via tickets where American University students can pick them up from anchor points around Cairo) so no outsiders, or people who are affiliated with the actual university enter. Stay tuned as we live cover the event this Saturday.
WE SAID THIS: For more info on the event or where to get tickets, ask any of your (old or new) AUC colleagues.