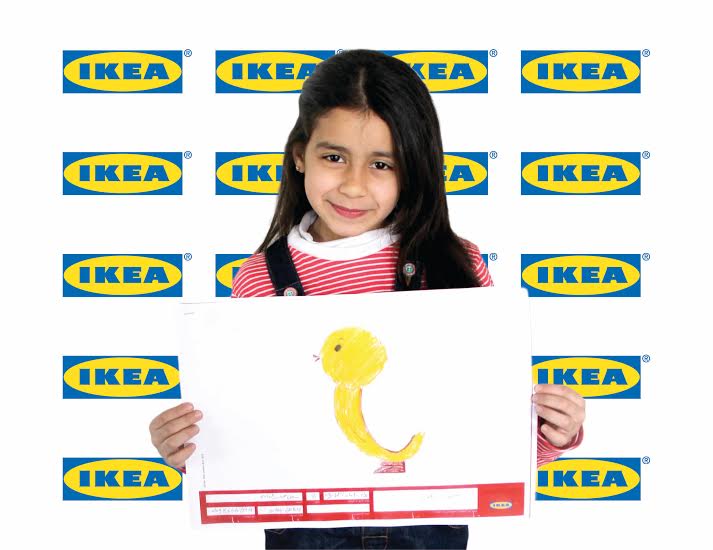 For the past two years, Ikea has been coming up with a campaign we have grown to love so deeply. Their "Good Cause Campaign" gives children from around the world the opportunity to design their own soft toy and in return, the top 10 winners will have their drawings come to life and be sold in IKEA stores.
Last November, IKEA's global drawing competition invited children from all over the world to draw a picture of their dream toy. Out of a total of 55,000 children who participated, IKEA will reward the top 10 winners by making their drawings come to life and make them into soft toys that will be sold in IKEA stores worldwide.
And guess who was chosen as one of the top 10 winners? An 8 year-old Egyptian girl called Salma! Salma's love for drawing and colouring brought out the artist in her and she designed a yellow bird drawn from her imagination. Isn't her little yellow birdy just so cute?
IKEA has collaborated with UNICEF and for every soft toy sold during the campaign period, IKEA Foundation will donate 1 euro to children's education projects through UNICEF and Save the Children.
Imagine how it feels for a child to design their own dream toy, have it produced and sold globally for other kids to play with! That's a lot of achievement for a young age, as well as knowing that their toy will help children's education worldwide.
Well done, Salma! We love your yellow birdy!
WE SAID THIS: Don't miss IKEA set to Change the Refugee Game in the Middle East