Amp up Your Hotness With These Shoulder-Length Haircuts for Women
Via beautifulfeed.com
By Iveta Born
There are various shoulder length haircuts for women depending on the colors, sizes, and shapes. The key is making the correct selection. This sounds simple, but is it?
Most women prefer shoulder-length styles because of their versatility. The length of it allows you to create different hairstyles and it's also short enough in case maintenance is your main concern.
So, if you are ready to rock some of the most beautiful shoulder length haircuts in 2019, you can start here. We understand, like most women out there, that you need a hairstyle that offers you myriad ways to style but also one that is easy to keep. That is what we've got here for you.
Windblown Simplicity
Shoulder-length haircuts can be appealing to women with straight hair. This haircut is a good example. To have it simple, consider styling it messy. Comb the hair on one side and then hold it with a rubber band.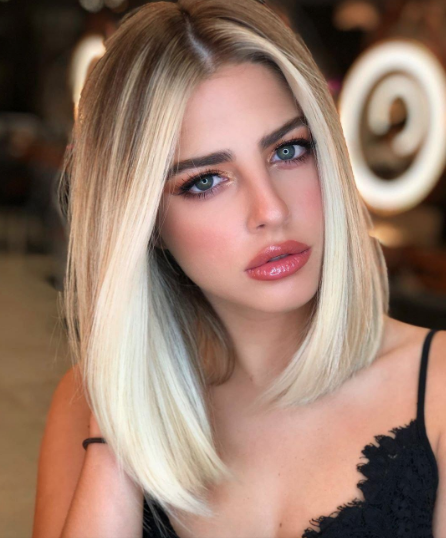 Low Waves
This is for ladies with straight hair who want to enhance its volume without using a flat iron. Waves are a great way to add volume to your hair naturally. The contrast created between the low waves and the straight top appears to be excellent.
Medium A-Line Bob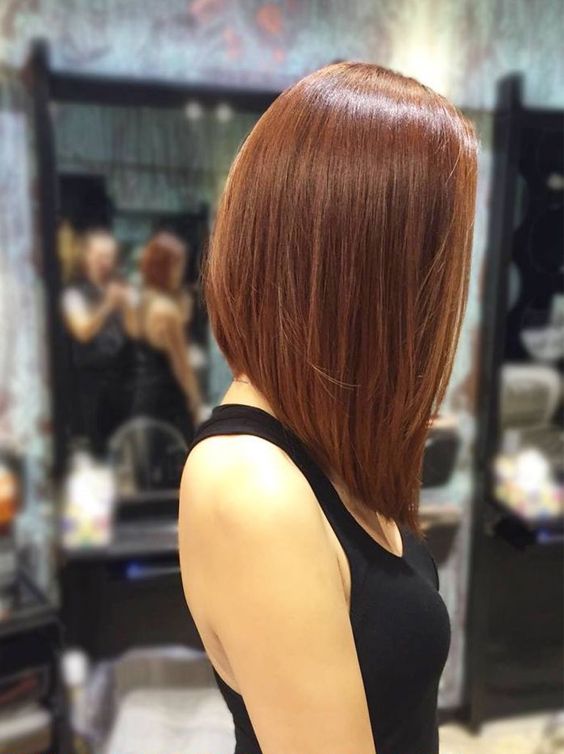 This mid-length hairstyle is an excellent option for ladies with fine and straight hair. It allows you to style long hair while enhancing volume in the back. However, it may not be simple to do a ponytail with this kind of hair.
Middle Part
Though the middle part is a simple way to style your hair, you can opt for creative ideas and style the side swept bangs. It is ideal for curly hair, but not too curly hair. You can also experiment with various colors and choose the one that suits you better.
Long Layers
Incorporating long layers is one of the simplest ways of enhancing volume in shoulder-length haircuts. Though you will spend some time to create this look, the results are worth time and effort. You can use an iron to add volume to your haircut.
Highlights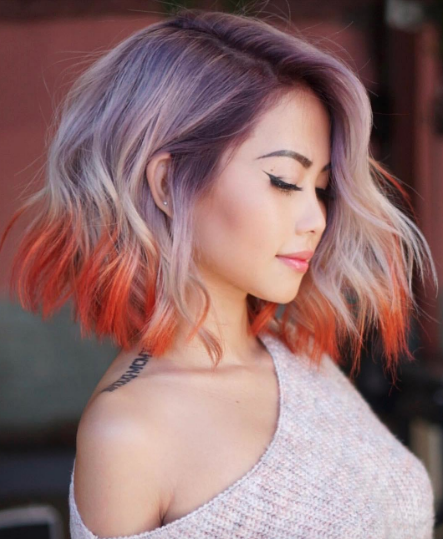 If you are less interested with special and formal hair cuts and you want to flaunt the length of your hair only, a simple haircut like this one will do. However, if you need to make it unique, you can throw some highlights. They don't require much upkeep, only bimonthly touch-ups to keep them in shape and as cute.
Stack'em
This is a huge favorite shoulder-length haircut for women with fine locks. If you can make your locks thicker, then why not give them an illusion of thickness by choosing this haircut. Tell your stylist to incorporate some asymmetry to your tresses.
Romantic Waves
Probably one of the most preferred shoulder-length haircuts by women. So, whenever you feel like you want to let out the diva in you, consider waves to do the job. Whether you incorporate them along the entire length of your locks or just on one part, the results will be undoubtedly amazing.
Asymmetrical Bangs
Asymmetry is a big thing right now in the hairstyling niche, and we cannot get enough of it. If you are yet to embrace it, you might be missing a lot of fun out there; join the bandwagon and try the feel of asymmetry. If your hair is not as beautiful as you need, don't worry, use bangs to enhance volume and make it shine.
Eye Covering Bangs
Extended eye-covering locks are the thing you require right now to come up with a sexy and appealing impression. Though you may be somehow uncomfortable while wearing them all day long, but you inevitably get the gorgeous look you need that is worth it.
Cute Blonde
Blonde hair shade is a trendy hair color right now among women. It is one of the surest shades to amp up shoulder-length haircuts. For variations, use different hues of blonde. Blonde can also help enhance volume and give you a younger impression.
WE SAID THIS: How about you welcome summer with a new hairstyle?