Over the past few decades, global temperature has been on an exponential rise. At first, we didn't take notice, but as the years passed and our technologies developed, we came to understand our influence on the climate. According to recent UN reports, we are at a crossroads, if we want to secure a better, cleaner, more sustainable future for our children, we need to act now. In the past couple of years, this has become one of Egypt's most pressing conversations, but many do not know that Infinity has been leading this fight for years.
Established in 2014, Infinity is a pioneer in providing renewable energy solutions across several sectors and scales, with a plan to power homes, industries, and cities. In these past eight years.
With a mission of providing innovative and sustainable energy solutions that respect the environment and enable communities to realize their potential while protecting the planet, Infinity has had quite the impact on the country's sustainability goal; this includes the production of more than two million MWh a year of electricity that power more than one million homes from renewable energy sources and the reduction more than 800,000 tons of CO2 emissions per year.
To get this message of change across, Infinity has released a number of heartwarming ads that follow a bird's journey across the different sustainable services the company provides over the iconic music of "What a Wonderful World." These are considered to be Egypt's first sustainable development advertisement campaign.
From Aswan, where Benban Solar Park, Africa's biggest solar energy project and the world's 4th largest, is located, all the way north to Cairo, the small bird hovers spreading a message of care and love over the soothing voiceover of Actor Asser Yassin.
The ad guides audiences into Infinity's projects through a visual story that speaks volumes about the state of our planet and the shift that is slowly but surely spreading through the country. From solar panels to wind turbines the ad visualizes the many different ways that we could obtain infinite amounts of energy without harming the environment.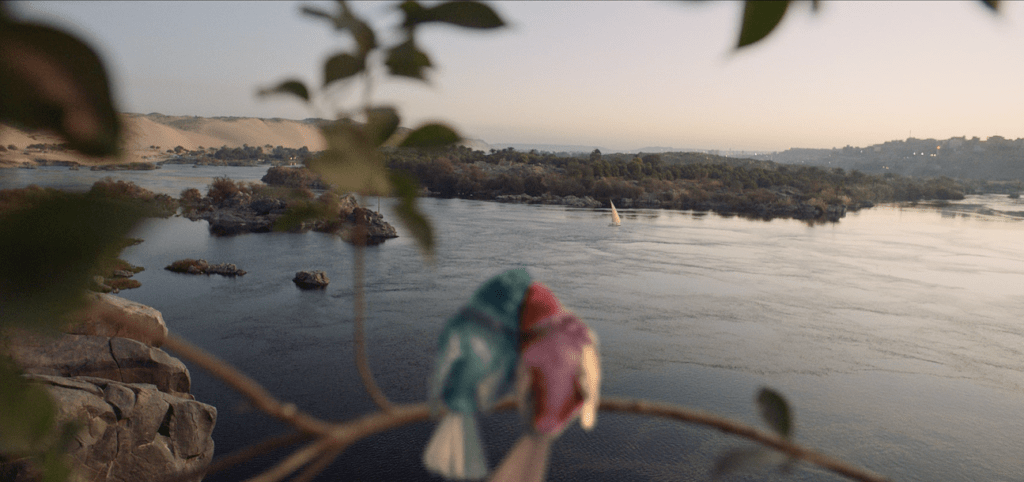 As scientific evidence shows the harmful impact of traditional energy solutions, Infinity offers alternative, cleaner options derived from the sun, wind, and even the waste people discard. Currently, the company powers more than one million homes and has more than 300 Electric Vehicle charging points in more than 10 governorates, building an infrastructure for electric vehicles as Egypt's future means of transportation.
Infinity's ultimate goal is to empower the Egyptian community as well as invest in local communities through innovative, sustainable energy solutions that respect the environment.
WE SAID THIS: Hats off to Infinity for their amazing effort in pushing Egypt towards sustainability.