Whether it's Jumeirah Public Beach or Marina Beach, Dubai is known to boast a copious number of beautiful beaches. The UAE city has added one more coastal experience with the launch of Dubai Islands Beach, their latest summer destination. Here's all you need to know about it.
Located on Dubai's northern coastline around Deira's waterfront, Dubai Islands Beach doesn't only grant free access but it marks Dubai's first dog-friendly beach; making it the perfect summer destination for you and your four-legged pal.
Dubai Islands Beach offers a great space for you and your dog to splash in the water together, creating adorable memories. The beach also hosts activities that range from volleyball, football, kayaking to paddleboarding.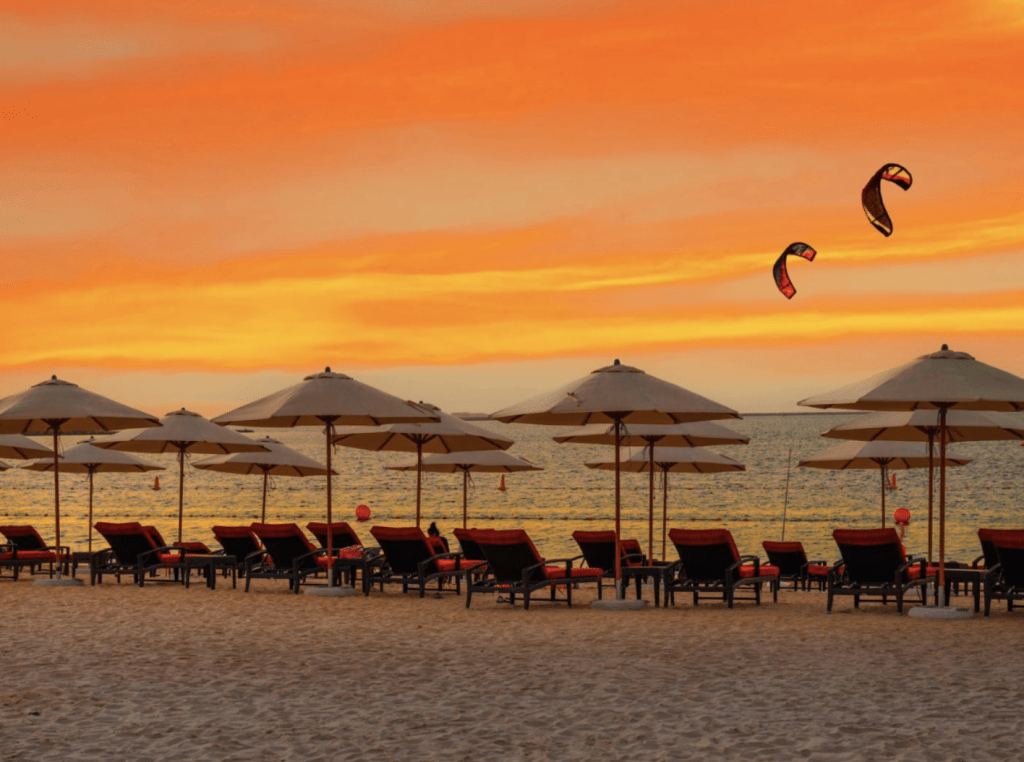 The beach is also planning to expand by offering dining experiences and other exciting attractions, so that won't be all.
You can catch waves with your furry friend anytime from sunrise to sunset with picturesque views of Burj Al Arab and Palm Jumeirah.
WE SAID THIS: Don't Miss…A Budget-Friendly Guide To Dubai's Coolest Pools & Beach Clubs