Late Egyptian music composer, Mohamed El Mougy was paid tribute to by a slew of Arab celebrities at Abu Bakr Salem Theater on Riyadh City Boulevard. Known for creating hits that stood the test of time with a discography of over 1,000 songs like Watani Habibi' or 'Salmoli Ala Masr', the Godfather of Modern Arab Music often worked with icons like Abdelhalim Hafez and Umm Khalthoum. Here's a recap of the star-studded night that featured everyone from Sherine to Saber Rebai.
Egyptian actress, Youssra kicked things off by celebrating El Mougy on stage with his family. As she remembered his greatest hits, Youssra didn't just wear one head-turning gown but two. First a sparkling black gown by Etoile La Boutique then a royal feathery blue gown by Tony Chaaya.
As Sherine performed a heart-wrenching rendition of El Mougy's 'Matsbarneesh Bewoud' popularized by Umm Khaltoum's vocals, she wore a black sheer gown with billowy detail around the arms by Yousef Al Jasmi.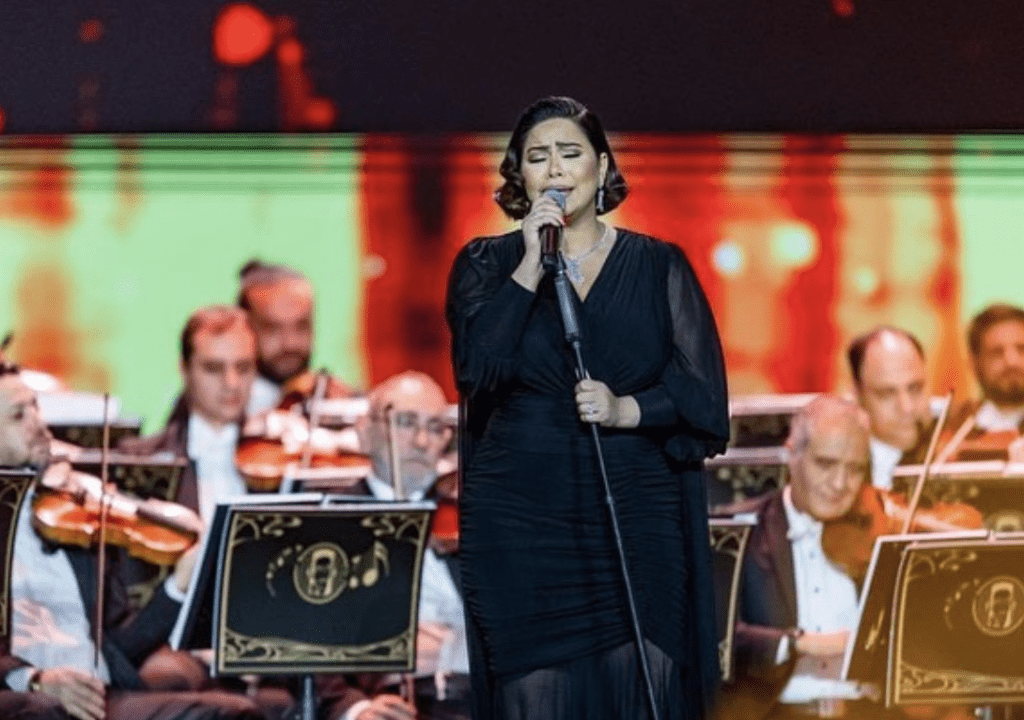 Then Saber Rebai took center stage performing Abdel Halim Hafez's classic, 'Qareat El Fengan.' A hit to this day due to its powerful arrangement and lyrics.
Shining bright in not one but two gowns by Zuhair Murad was Egyptian singer Angham who wore a green gown followed by a yellow with heavily beaded detail. Angham also sang one of Abdel Halim Hafez's famous songs, 'Safeny Mara' which is of course composed by El Mougy.
The night also featured Mai Farouk, Majid al-Muhandis, Zena Emad, and Abadi Al-Johar who all took turns singing El Mougy classics like the aforementioned artists.
WE SAID THIS: Don't Miss…Remembering Dalida: A Dynamic Egyptian Voice Of A Unique Cultural Blend