The long wait is finally over and the African Cup of Nations 2019 (AFCON) has started last night. After winning the hosting rights of the championship, Egyptians have been ecstatic to return to the stadium and cheer for their favorite players.

One thing we did not see coming is the opening ceremony. Just wow! We can't remember the last time we delivered something of such quality and preciseness. This is a boost of tourism and a message of hope to younger Egyptians that we can still make great things happen. We haven't had anything that grand is a very long time.

With three pyramids in the middle of Cairo Stadium, the show portrayed everything that made Egypt. From Pharonic times, visuals of River Nile streaming across the football field, to modern day Tanoura dancers, and so much more. The show ended with a performance by Hakim, Nigerian singer Femi Anikulapo-Kuti and the Ivorian singer Dobet Gnahoré.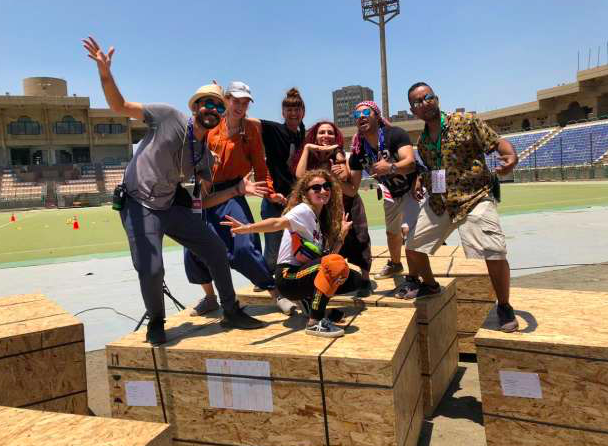 According to El-Watan News, one of the show's directors, Taha Khalifa, explained that the organizing company used the expertise of multiple directors of different nationalities to choreograph the show including two Egyptians, Ahmed Tarek and Amr Ali. That in addition to hiring an Emirati, French and three Egyptian creative companies. The show's theme was planned to be simple yet a 12-minutes long showstopper.
Other than the spectacular show, Mahmoud Trezeguet scored the first goal against Zimbabwe after 41 minutes into the first half-time. The game ended with Egypt's 1-0 lead. Watch the full opening ceremony below (starting min 24:00):
WE SAID THIS: Way to go, Egypt!