The race to build the world's tallest skyscraper never ends, with more and more impressive heights reached. Dubai, no stranger to architectural wonders, is on its way to building the tallest residential tower in the world. According to NFT Money, the Binghatti Group has partnered with Jacob & Co. to build the Burj Binghatti. You can interestingly purchase a unit with crypto as more and more businesses have warmed up to accepting cryptocurrency for transactions. In Dubai, you can purchase property using one of the many forms of cryptocurrency.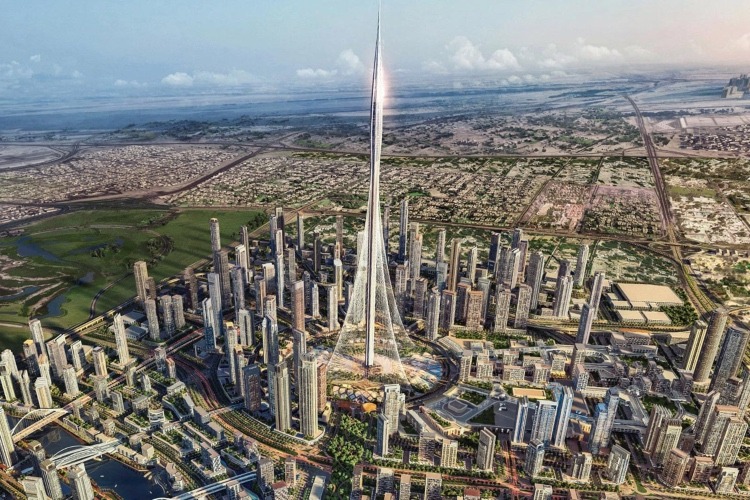 Burj Binghatti, which was unveiled in Nov. 2022, aspires to hold the record for the largest residential tower in the world. Luxury jewelers Jacob & Co. and Emirati property development firm Binghatti are working together on the project. In addition to two and three-bedroom suites, an infinity pool, and on-site concierge services with private chefs, bodyguards, chauffeurs, and drivers, the tower will be situated in Business Bay. Since a high-end jewelry manufacturer is involved in this partnership, we can anticipate some sparkle in the architecture.
Dubai has been already breaking world records with the Dubai Frame, which is the UAE's latest cultural landmark. It is an iconic structure that 'frames' impressive views of Old and New Dubai, while serving as a metaphorical bridge connecting the emirate's rich past with its magnificent present.
There is also Burj Al Arab, which is one of the tallest hotels in the world. The luxury hotel is located on Jumeirah Beach and is iconic to Dubai's skyline. Its unique white sail shape is what makes it a trademark in Dubai's wonderful architectural buildings.