When it comes to the UAE, we think we've seen it all, but we always end up being wrong. Here they go again, amazing us with their unbelievable innovative development strategies as Vice-President and Prime Minister of the UAE and Ruler of Dubai, HH Sheikh Mohammed bin Rashid Al-Maktoum, announced earlier via Twitter that they have officially launched the 'Dubai 3D Printing Strategy' which will see a quarter of Dubai's new buildings built using 3D printers by 2030.

His Highness Sheikh Mohammed said that the UAE aims to exploit technology for the service of humanity and promote the status of the UAE and Dubai as a leading hub of 3D printing technology, and will continue its quest to achieve global leadership in the adoption of future innovations to launch initiatives that benefit the entire human community.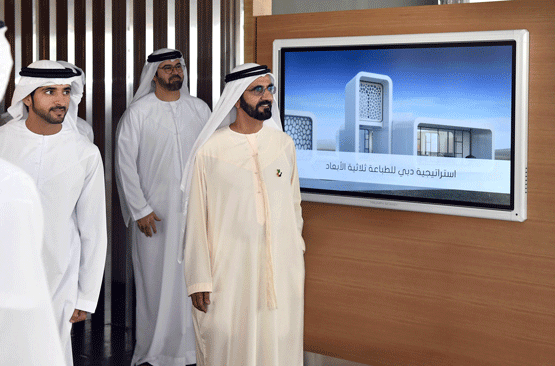 "The UAE is presenting to the world today the first integrated and comprehensive strategy to exploit the 3D technology to serve humanity. We have also framed practical plans and precise goals to turn the strategy into reality – the reality that will contribute to the progress and prosperity of the world and help preserve our human heritage," Sheikh Mohammed said. His Highness appointed all universities, government agencies, research centers and private sector companies to work together as a team to establish a universal model that will serve as a platform for innovators from all over the world.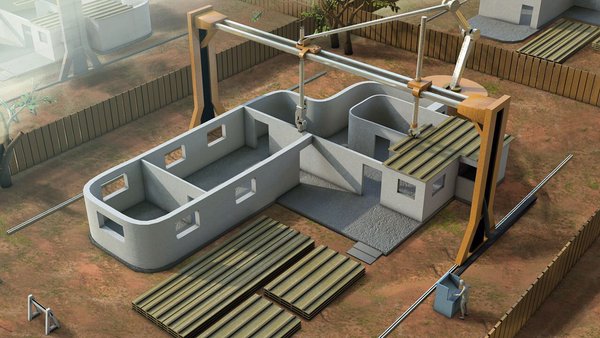 "The future will depend on 3D printing technologies in all aspects of our life, starting from houses we live in, the streets we use, the cars we drive, the clothes we wear and the food we eat," he added.
WE SAID THIS: You should also check out 5 Revolutionary Uses for 3D Printing.