For the first time ever, the A-list rapper and record producer, DJ Khaled was seen alongside former professional heavyweight boxing champion, Mike Tyson performing Umrah in Saudi Arabia's holy city of Mecca. On Friday, the rapper shared a video of himself on Instagram praying in front of the Kaaba, teary-eyed and emotional with the caption "my whole life I wanted to go to [Makkah] to pray and to give my gratitude to Allah."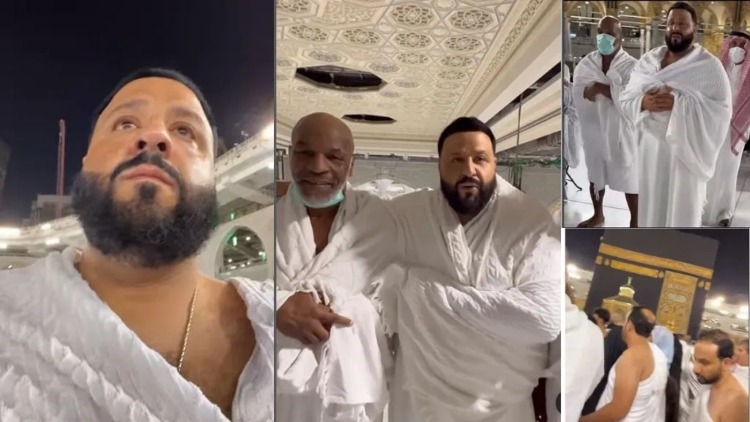 Both DJ Khaled and Tyson were seen wearing an Ihram, the two-piece white garment that is worn when performing Umrah. They were not the only International stars spotted in Mecca as earlier this month, Shah Rukh Khan, the famous Bollywood actor was also seen at the holy city donned in an ihram while performing Umrah.
The moment generated quite a buzz across social media with Indian actress, Gauahar Khan commenting on the post saying how in Mecca "all are equal" while many commentators shared the prayer emoji in support of DJ Khaled including American rapper, Ty Dolla Sign. That particular visit is one of many as celebrities and A-listers have been making their way to the Kingdom and the region at large for everything from events to appearances.
One wonders if DJ Khaled would have performed the pilgrimage prior to 2016 and prior to the Arab nation becoming an entertainment hub. It also makes us wonder what is next when it comes to how the nation will be globally perceived in the upcoming years. For now, all that can be said is that only time will tell.