Sometimes it's hard to shop for the men in your life, and with the holiday season coming up, you're probably starting to wonder what you're going to get them. If you're struggling to come up with ideas, here are some great gifts for any man. 
Video games
What man doesn't love video games? Whether they're handheld games on a system like the Nintendo DS, PC games or console games, men love being able to escape for an hour or two to play some video games. Think about which system the man has available, then find some of the top games for that system. If they don't have any consoles or their computer is too slow for advanced games, then consider upgrading their hardware instead and let them pick out their own games afterward. 
Books
If the man in your life prefers quieter activities, perhaps they'd enjoy a good book. You can always find the hottest books on the New York Times bestseller list, or you can sign them up for a subscription service that will deliver them a new book each month. Take some time to scan their current bookshelf and see what type of books they are into. Write down the names of some of the authors that appear frequently, then see if that author has anything new out recently. 
Another option is to get them an e-reader. These devices make it easy for anyone to read their favorite books and the newest releases all with just a few taps of a screen. E-readers like Amazon's Kindle are relatively affordable and can provide hours upon hours of entertainment for anyone. 
Clothing
Many men don't like shopping for clothes and they'll wear the same outfit for years, no matter how old or tattered it becomes. However, if they receive some clothing items as a gift, this eliminates the need for them to go shopping. You can likely find a few clothing pieces that the man will look great in but that they wouldn't normally buy for themselves. Just don't pick out anything that's too different from what they normally wear. You want the man to feel confident in their new clothes and not just wear them to make you happy.
Jewelry
Along the same lines as clothing, many men will not typically buy jewelry for themselves. This is where you come in. Look around for some nice watches or something like gold chains from GoldUrban, if he's into that sort of thing. Plenty of men would like to wear a little bit of jewelry, but don't want to get it for themselves. Think about the man's style and what might go well with it, then start exploring your jewelry options. 
Event tickets
Another great option is to get the man in question some tickets to an event he might like. For example, maybe he has a favorite sports team you could get tickets to, or maybe there's a standup comedian he likes coming to your area soon. Event tickets are a great way to give him a memorable night and a chance for the two of you to spend some time together. Groupon is a great site for finding tickets to smaller events like local murder mystery dinners, or you can check out a site like StubHub for tickets being sold on the secondary market. 
Tools and gadgets
Finally, what man doesn't love a new tool or gadget? If they're the type of person who likes to do things around the house, they may enjoy some new tools to help them complete home improvement projects. Or if they like to have new tech tools and gadgets to play with, you can consider, for instance, a home voice assistant or a smart thermostat. Here are some of the latest gadgets currently on the market that the man you're shopping for might enjoy.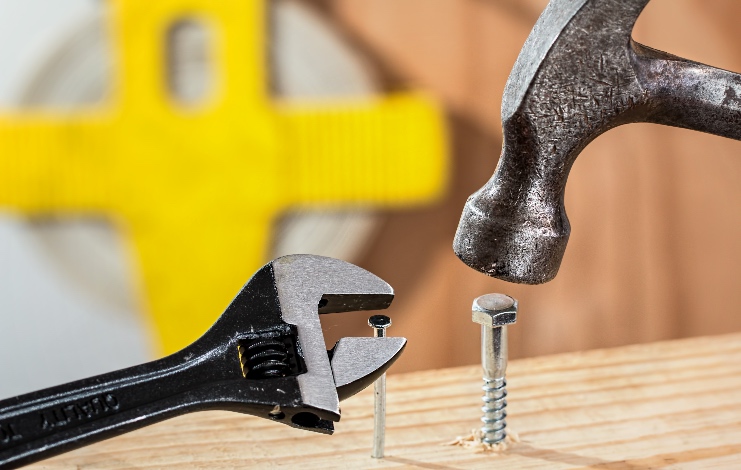 Plenty of options to consider
Whether you're shopping for Christmas gifts or some other holiday, now is the perfect time to start thinking about what you'll get the men in your life. Knowing what they want isn't always easy, but luckily there are plenty of choices out there for you to consider. Take some time to think about what your man is interested in, then go through the options above.
WE SAID THIS: Hopefully, this will spark some ideas and you'll be able to think of the perfect gift to get this holiday season.