6 Gadgets from CES 2015 that We Need Right Now
The self-driving Mercedes-Benz F 015 Luxury in Motion concept car at CES 2015.
The Consumer Electronics Show is an annual electronics exhibition held in the U.S. where the world's major tech companies make their new product announcements every year.
2015 was all about drones, self-driving cars, wearables, rideables, VR headsets and, of course, thinner smart TVs.
But most of the creative ideas this year came from crowdfunded projects, proving that even startups have the ability to come up with an innovative idea and transform it into a finalized, consumer-ready product.
Here are some of the coolest new inventions from CES 2015 that we would love to have right NOW:
TempTraq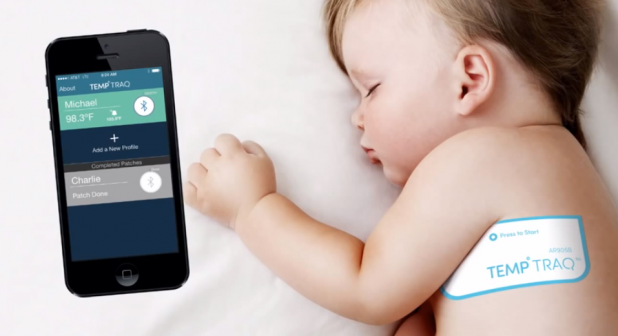 TempTraq is a patch similar to a bandage that is applied under a child's arm to measure body temperature. It lasts for 24 hours and sends the temperature to your smartphone through an application. The application will also send alerts whenever the temperature is high.
Gogoro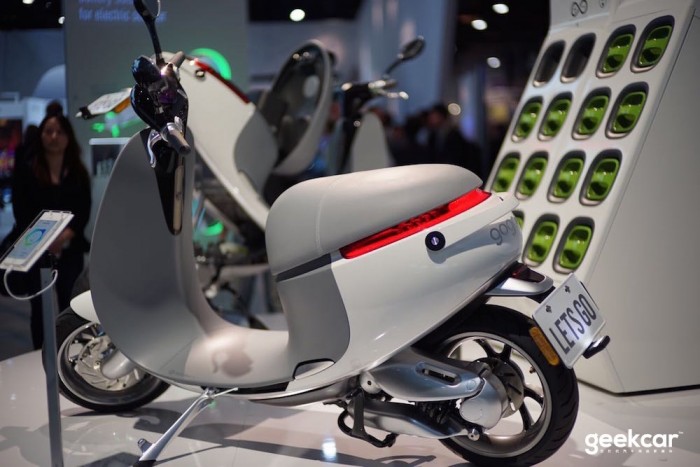 Gogoro is a smart scooter that runs on batteries. It has a top speed of 60 mph and it can go as far as 60 miles on a single charge – and it only takes a few seconds to swap batteries. It connects to your phone through an application that is used to customize, diagnose and monitor the scooter's status.
Parrot Pot and H2O
Parrot Pot is a smart pot for your plants. It is connected to your phone through an application and monitors moisture, temperature, amount of sunlight and fertilizer in the soil. You can also water your plants through your phone.
H2O has the same functionality of the Parrot Pot, but it's a wireless sensor with the ability to attach a water bottle and can be applied on any plant pot.
ZBoard 2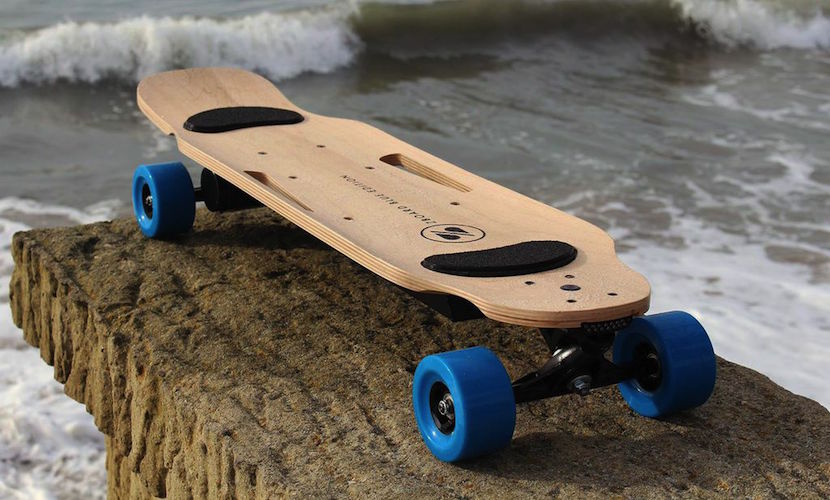 The ZBoard is an electric skateboard. It has a top speed of 20 mph and a range of 24 miles. It has a battery indicator, headlights, taillights and two foot paddles to accelerate and decelerate. There are currently two models priced at $1,000 and $1,200.
LG Twin Wash System
This is a washing machine with two compartments, allowing you to run different wash cycles at the same time. The washing machine will also notify you when the wash cycle is finished through an application on your phone.
Self-Driving Cars
Audi, BMW and Mercedes-Benz showcased piloted, self-driving and self-parking cars that avoid collision.
WE SAID THIS: Don't miss 6 of the Craziest Gadgets at CES 2015.