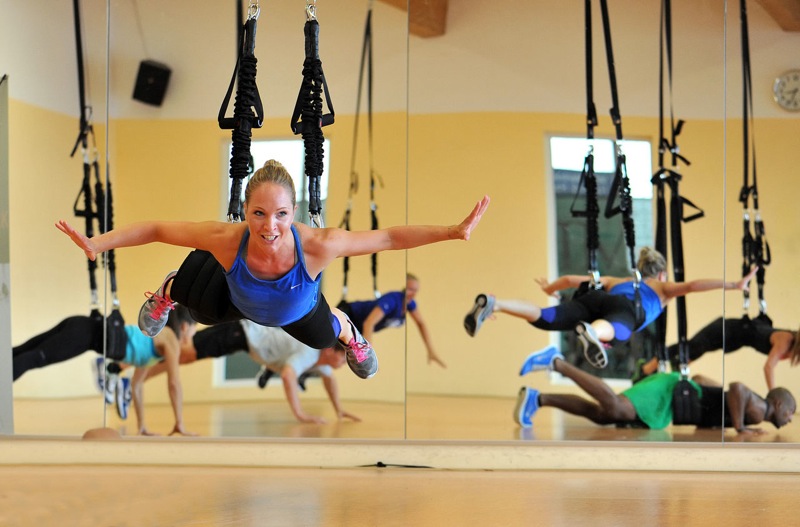 I have to admit, as my alarm went off at 6:45am on a Wednesday morning, I was feeling as though maybe I had made a mistake signing up for a class that I virtually knew nothing about so early in the morning. After all, 4D PRO ReAction Training sounded a lot like I was going to sit in an IMAX theatre.
Not only that, I had gotten my sister to sign up as well and I felt a twinge of guilt at making her get up so early to experiment with a new workout. As I got dressed, I sent up a silent prayer that the class would be worth it and proceeded to head out into the unknown.
After checking in with the super friendly staff at GFX, located in Executive Towers in Business Bay, I walked into a pretty standard-looking gym room.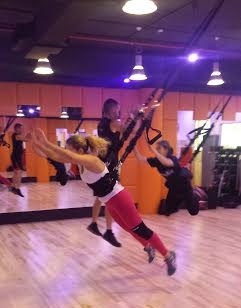 However, things quickly started to become interesting as I watched Warren, the instructor, hook up rock climbing/bungee cord contraptions to the ceiling and start to explain some of the basic movements we would need to know for the class.
The more he spoke, the more I started to feel a bit skeptical that I would be able to get through the class without looking like a complete fool. It was not a simple process of stepping into the contraption and maintaining the same setup throughout the class.
As class progressed, we would be asked to move some of the straps or hooks on the contraption. It all seemed just a tad overwhelming, especially so early in the morning, however I resolved to try – after all, the hardest part of today really was showing up.
Once I got used to the feeling of the contraption around me and how it felt to move with it, I let loose and began to really enjoy the feeling of bouncing around suspended from the ceiling! I continued to practice the basic movements, but they were becoming a bit boring, and I started to wonder whether I would get a proper sweat-inducing workout at all.
As if reading my mind, Warren started to ramp things up, and as we pushed through the movements, I felt less and less awkward and really began to enjoy the workout. Jumping like a frog and doing pushups were never so fun, and I did begin to sweat.
My favorite move consisted of us sitting on the support like it was a swing and having to pulling ourselves up from the handles above, creating a momentum that resulted in us using all of our arm strength to move back and forth exactly like we were on a swing.
The class consisted of different fitness levels, males and females, and Warren was really attentive in ensuring that each of us was being pushed to our limits to get a good workout going.
The class had a nice vibe as it was small – the 4D PRO class is considered a small group personal training session – so the 1:1 attention was really nice to have, especially since we were not familiar with the moves from the get-go.
Another great perk about the class is that it puts no pressure on the joints, so it's great for anyone with injuries looking to still push themselves, like myself as I had torn my ACL in a sport-related accident and my knees have never been the same since.
Plus, depending on how hard you push yourself and your fitness level, you can burn around 300-500 calories/session. Such a fun way to work up a sweat! It also turned out to be a good bonding session with my sister since we couldn't stop laughing half the time at how funny it all felt.
One of the things I felt could be worked on, however, was the music selection. I am pretty particular about how music relates to a workout and a strong believer that it impacts a lot on performance. Playing the right tunes at the right time is imperative and, in my opinion, the 4D PRO class could use a boost with their playlist.
With the right music and some friends, I'd definitely attend again for a good, active social bonding session while burning some calories.
WE SAID THIS: Don't miss "Are Your Fitness Coaches Really Qualified?"