The Egyptian tourism sector has been on the rise lately with the discovery of a new version of the Phoneix, and the discovery of the mystery black tomb in Alexandria. Adding to the successive discoveries of tombs, and for the first time in its unprecedented history, Egypt opens a 4,000-year-old tomb to the public.
The ancient discovery by Egyptologist Zaki Saad back in 1940 is located in Saqqara, an ancient burial ground in Egypt serving as the necropolis for the Ancient Egyptian capital. The tomb belonged to Mehu, the Chief of judges and the Director of the palace at the time of the first King of the 6th dynasty, King Titi,  according to the Archeologist and Egyptologist Zahi Hawass.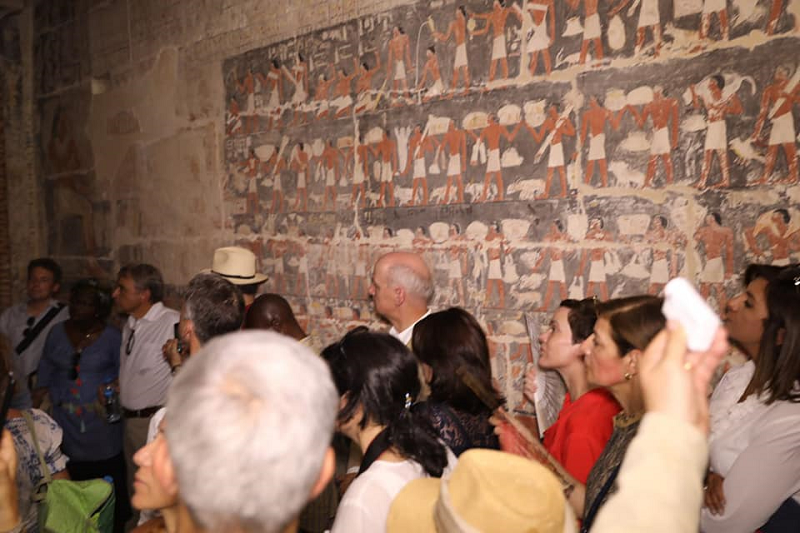 This tomb, which is considered one of the alluring tombs in Saqarra, consists of six chambers adorned with vivid colors and paintings that belonged to the Director and his family members, including Mery Re Ankh, his son.
WE SAID THIS: Who wants to go visit this remarkable discovery?