Whenever the question of travel comes up in conversation, everyone and I mean EVERYONE wants to travel, except that most of us can't because travel is expensive and/or we need to go through a lot of paperwork and governmental atrocities to obtain visas (for passport holders of a country like Egypt).
Here's an exception that says "fuck you" to the rule: Egyptian undergrad Abdullah El Shamy traveled through 13 countries in Europe over 45 days and it only cost him about 300 Euro, including his return flight to Egypt, which he bought using credit card points. He easily collected points with daily purchases, then called a travel agency and asked where these points, along with the miles he saved from his previous travels, could take him.
If there is a will, there is a way to travel the world, meet new people, fall in love for a day, dance until dawn, find yourself in the mountains or enjoy a cheap sandwich that tastes better than a thousand meals, and travel again.
Here are excerpts from El Shamy's journey, below:
Greece
I slept on the floor at the airport. Then I walked on the beach for an hour where everyone was dressed fancy and they stared as if I was a homeless person with a backpack, but I was happy and smiling.
I could see some sadness in their faces. I could see how plastic life is: cars, clothes, villas and money. People are lost in a big bubble under the name of society, which imposes roles and interests on people, then convinces them to work their asses off for it. At this moment, my whole existence was about wishing that God would keep me away from falling into this trap.
Bulgaria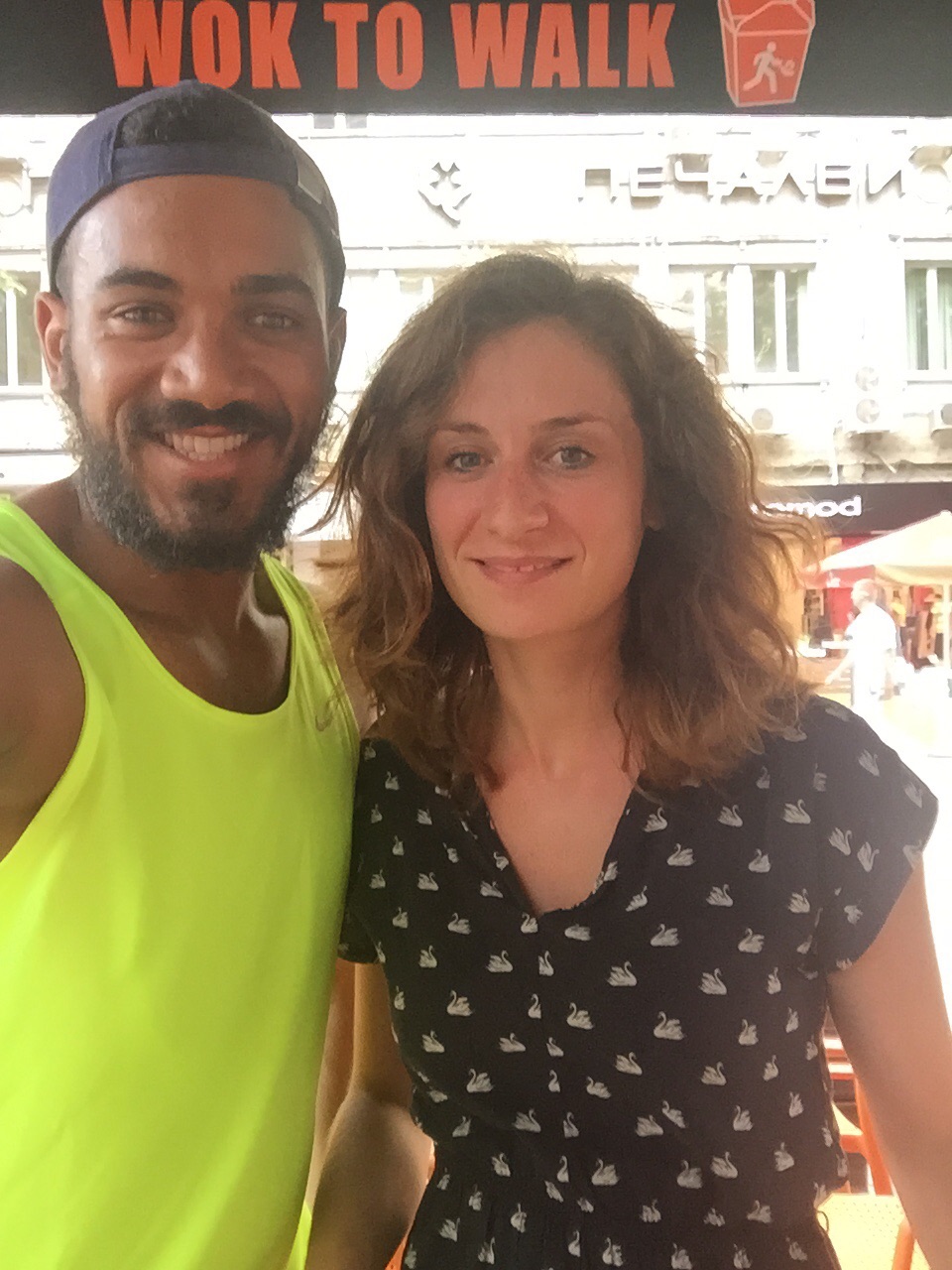 A bus from Thessaloniki, Greece to Sofia, Bulgaria did not cost me a lot of money. I always wanted to go to Bulgaria because I knew nothing about it. I booked a last-minute hostel that cost five Euro near the city center, but it turned out to be fully booked when I got there.
They refunded me and another female traveler our five Euro back and we walked around looking for accommodations until we found a cheap motel that would cost us almost the same as the previous one, but only if we shared a room, so we did. In the morning, we wandered around together for the whole day, then said our goodbyes and each of us headed to our next unknown destination.
Serbia
Nis, Serbia was a city whose name I didn't know how to pronounce. The original plan was to visit Belgrade, but I stopped going to major cities because it's only in the small towns that you get to really know the country. Serbia was definitely an exciting destination.
I stayed in a hostel owned by a very wise, kind man. I was lucky enough to catch a jazz festival that takes place every few years and, boy, it was something! I spent the night with friends from five different countries that I met in the hostel earlier and the next day I went paragliding. It cost me 30 Euro and it included a ride to the next city. I spent my last hour in Serbia learning about the Kosovo-Serbia conflict from the hostel owner while we listened to Serbian music.
Kosovo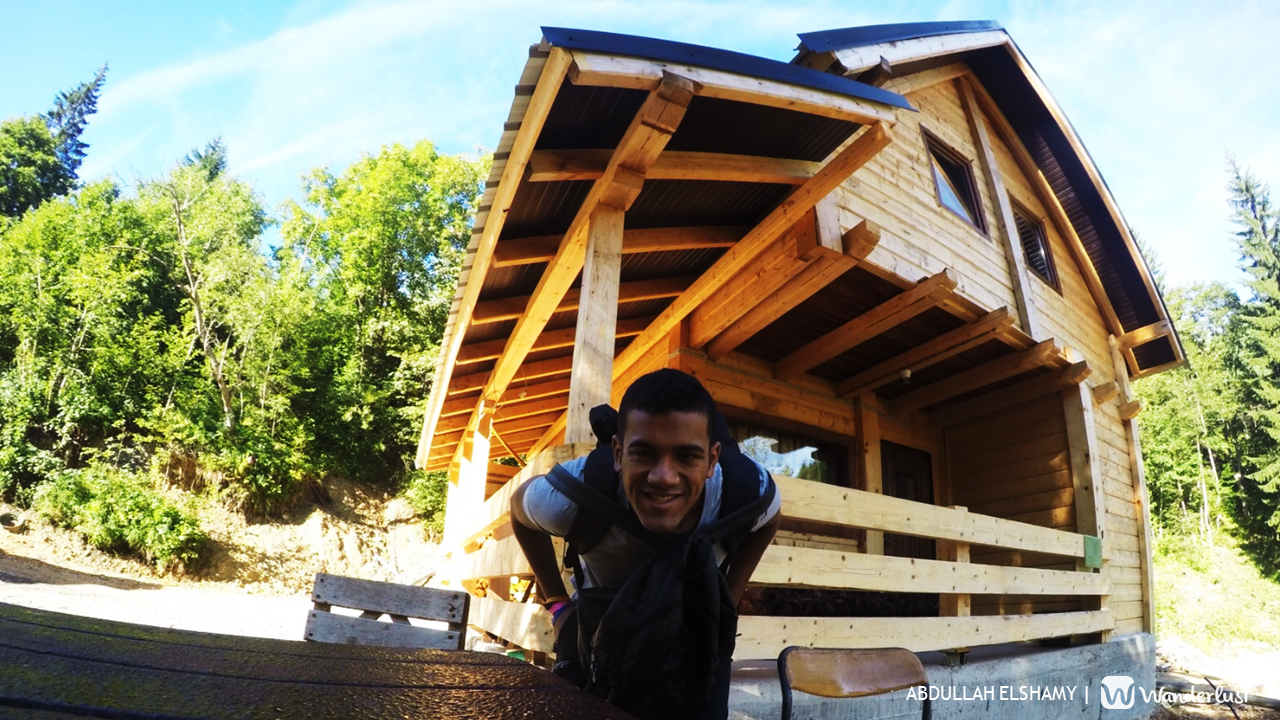 I was really excited to be in a country that is not usually included in travel itineraries, as it is just recovering from a war; however, I was surprised because Pristina was such a modern city with lots of futuristic buildings.
The next day in the afternoon, I decided to leave to Peja because I've heard so much about its mountains. When I arrived to Peja I found that the mountains I was looking for were in Rougva, still an hour of climbing away. The bus schedules weren't in my favor, so I decided to walk, hitchhike and find a place to sleep in the mountains.
I didn't have a weapon for self-defense or warm clothes, but I didn't need them. I got picked up by a car, a small van and a truck with a nice family. When the father asked where I was going, I said anywhere I can spend the night in the mountains. Next thing I know, the daughter offers me a place to stay for the night in an electricity-free tree house. I went inside, rolled myself up in a blanket and watched the sunset. When I left, the father asked me to spread the word about how nice Kosovan people are.
Macedonia
A country well spent with two great German travelers whom I met in the bus station in Prizern, Kosovo. When we arrived to Skopje, we met a bunch of French travelers eating in the street and they invited us to join them. It was a beautiful, sunny day that we spent exploring the city after we dropped our backpacks off at a six Euro hostel.
We danced in the main square, ate a one Euro dinner and breakfast, talked about politics and life and became best friends for a day. What was really inspiring was how people can connect that easily after spending just a few hours together. I truly believe that hearts are connected and people with passion can read and feel each other.
Albania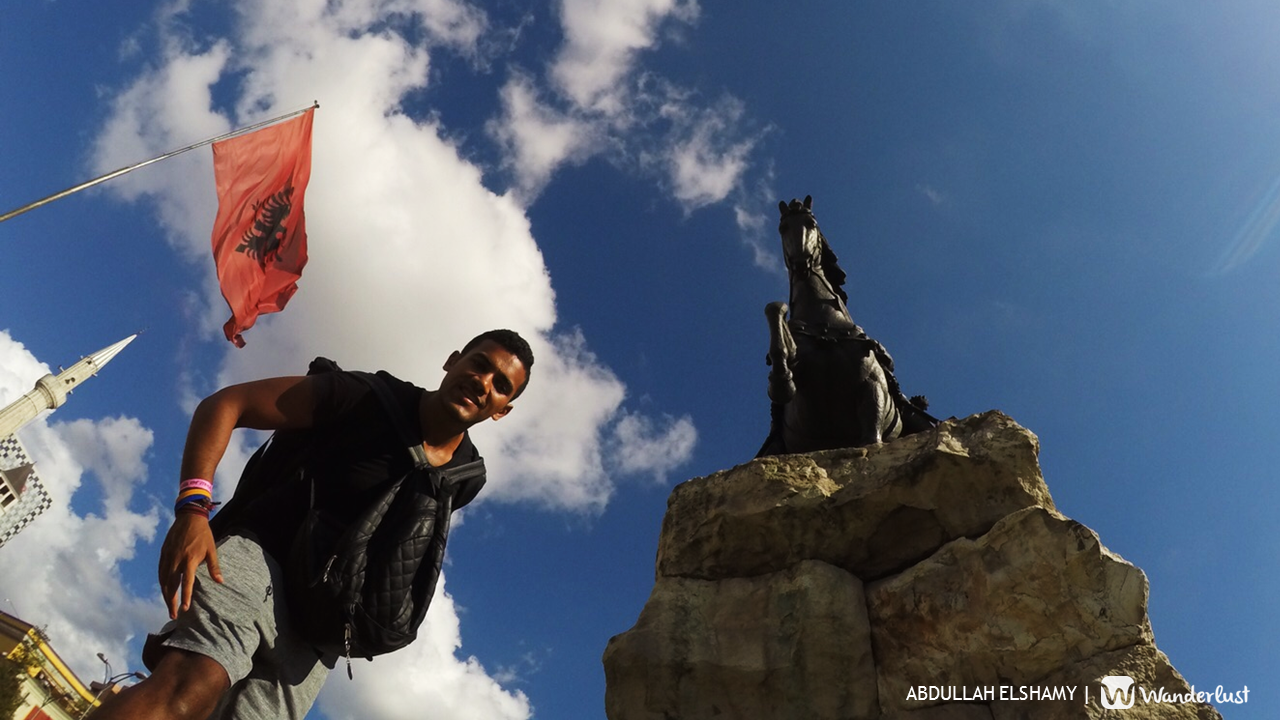 People will warn you not to go there because it's not safe; however, it was one of the safest places I have ever been. Albanians are kind and welcoming people who really appreciate visitors. Albania is also one of the most affordable countries I have visited. I decided to road trip through Albania and it took me about six Euro to cross the entire country, from the borders of Macedonia to Montenegro, with a minibus that was really fast and cheap.
Montenegro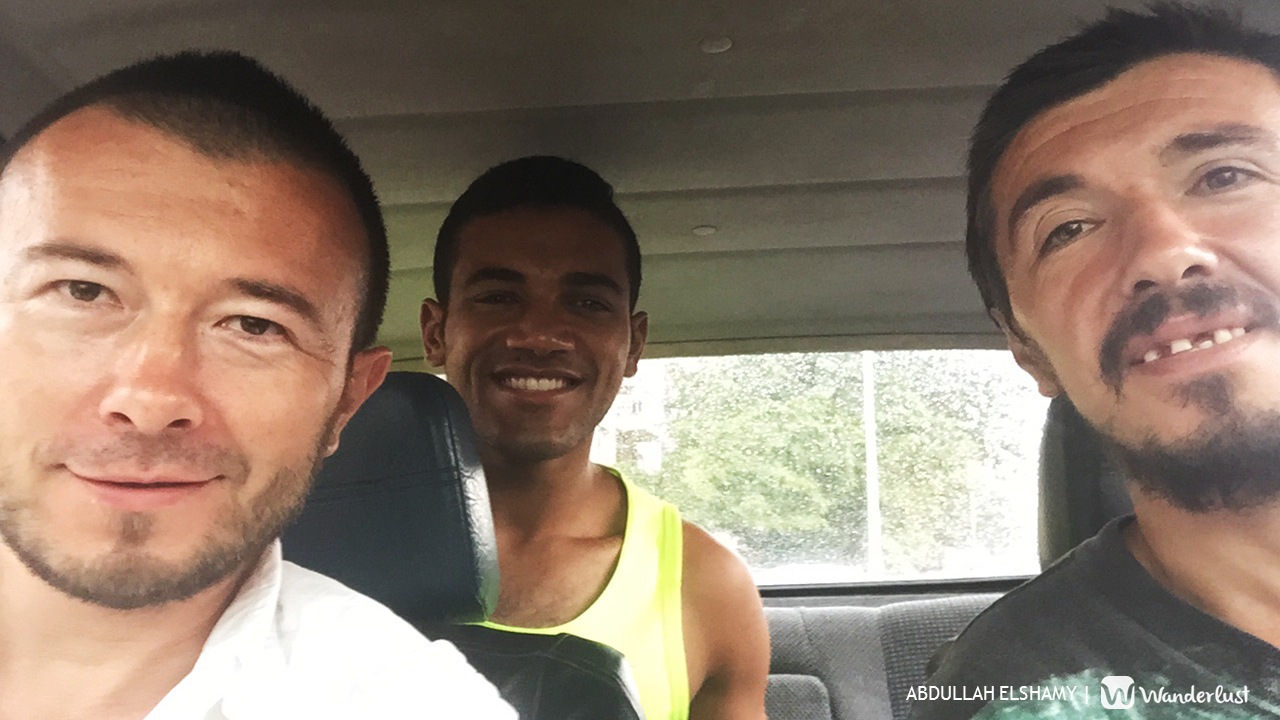 I crossed from Albania to Montenegro on foot at 11:00 PM at night. Hitchhiking was my only way to get to Budva, which is 400 km from the borders. An Albanian driver with an old Mercedes told me that I could catch a ride for 20 Euro. I declined because that was out of my budget, and he replied, "Ugh! Just jump in."
He spent the whole way telling me about his country and the hard times Albanians have had to suffer. He also shared with me his story about how he illegally traveled to Greece to find a job and send support back home. His journey took place in the winter and he had to swim through a frozen lake, which made his skin turn black and dropped his body temperature. Although Montenegro was a touristic place, it was amazing to cross the whole country on a road in the mountains, where I was literally on top of the world.
Bosnia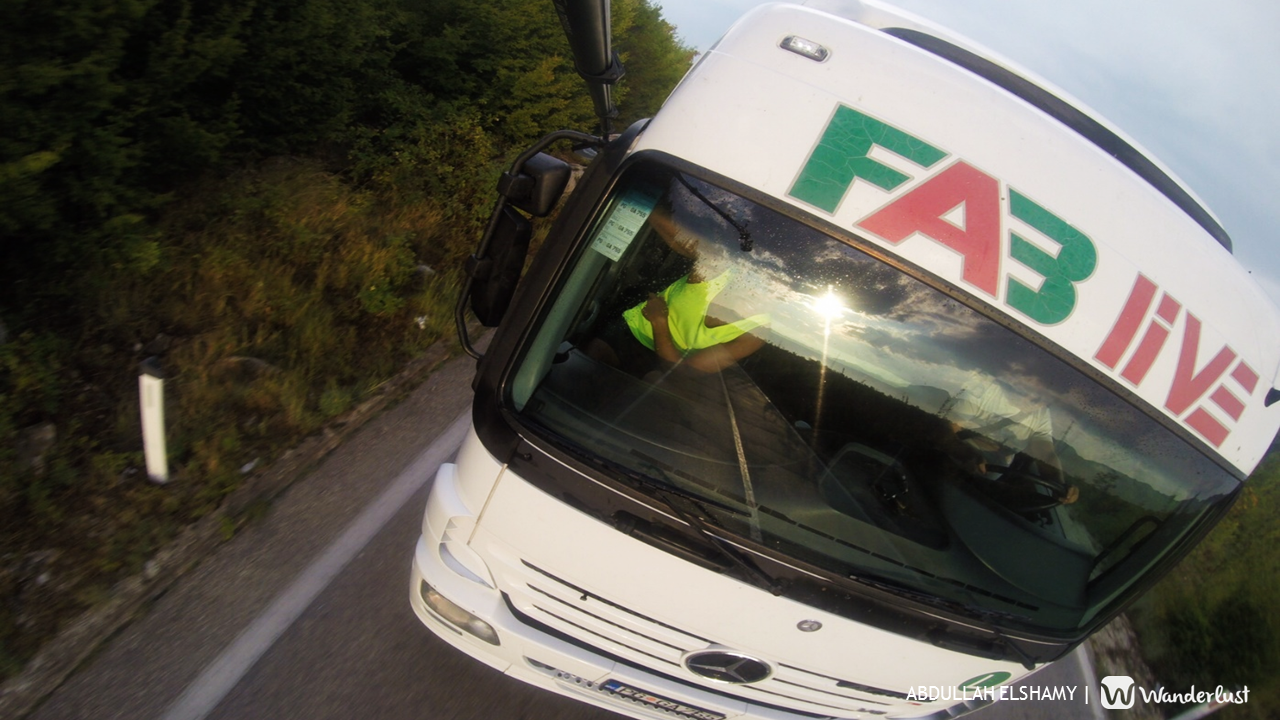 Reaching Bosnia from Montenegro wasn't easy because buses were limited and expensive. I decide to take a two Euro minibus to the last town in the mountains, where I hiked alone for hours. The weather was cold, I didn't have a jacket and every 10 minutes a car would pass with a smile and a wave.
Eventually, two kind Bosnian guys stopped and gave me a ride to the first city after crossing the border. I then had to find another ride to Mostar, about 350 km away. I was lucky and got a lift in a huge truck with a guy who only spoke Serbian, but the little Polish I knew and sign language helped us to communicate for four hours. I reached Mostar at 1 AM exhausted after two days of short naps, but I was far from falling asleep. I spent the whole night dancing with friends I met in the hostel from Germany, Sweden, New Zealand and other countries.
Croatia
I took a long bus ride with my buddy from New Zealand. After spending a maximum of three Euro a day for food, it was difficult to adjust to spending six Euro for one meal in Croatia. The highlight of the country for me was meeting my friend in Zadar and chilling on the beach with my bananas and music, waiting for the bus that would take me to Slovenia.
Slovenia
A bit more expensive than Kosovo and Serbia, but definitely way more affordable than Western Europe. A church in the middle of a lake? That's something you only see in Lake Bled, Slovenia.
I had to spend the day without food because a meal in Bled would be at least 10 to 15 Euro. After wandering around, I found a supermarket where I bought a four Euro meal and just kept talking to my sandwich, telling it how much I was enjoying my trip. That was one of the best meals I have ever had in my life. That's proof that money doesn't buy happiness. Or maybe proof that a lot of travel can drive you crazy? I am not entirely sure, but I was happy.
France, Germany and Hungary
I visited these countries before, but this time I went to Wissembourg to meet a friend and stay at her family's for a couple of days. Wissembourg is located in France about a 15-minute walk from Germany. After a few days of peacefulness and love, I took a 17-hour car ride using BlaBlaCar to Budapest to catch my 60 Euro flight back to Hugradga, then an 11 Euro bus to Cairo.
Travel is not a matter of money, time or visas, it's all about life priorities.
WE SAID THIS: Check out more photos from Abdullah on Instagram and Facebook and don't miss 9 Tips to Make Traveling Cheaper.