2,000 Tonnes Of Garbage Removed From Bassatin's Historical Jewish Cemetery
Via Members Chello.
By Muhammed Aladdin
According to a statement by the Egyptian Jewish Community, Cairo Governorate has completed the clean up of 2,000 tonnes of rubbish that plagued the historic Jewish Cemetery in the capital's Bassatin district.
The neglected historic burial site has been left unattended for decades ever since the Jewish mass migration from Egypt as a consequence of the 52′ Revolution and the rise of Egyptian nationalism. For years, the minuscule Jewish community of Egypt, led by 63-year-old Magda Haroun, voiced concerns over the poorly maintained Jewish heritage sites. In response, the Egyptian government has more than once stressed on the importance of these landmarks, yet little to no major decisions had been made.
Finally, it seems that the promises the government made are being materialized, as last week a mass clean up of Bassatin's historic Jewish Cemetery was undertaken. According to an official statement, after the clean-up, Cairo Governorate will hand the Egyptian Jewish community the task of renovating and restoring the burial site; a responsibility that the community has gladly accepted.
"Egypt is defending its Jewish heritage", the community has stated on their official Facebook Page, "thousands of souls will rest in peace tonight."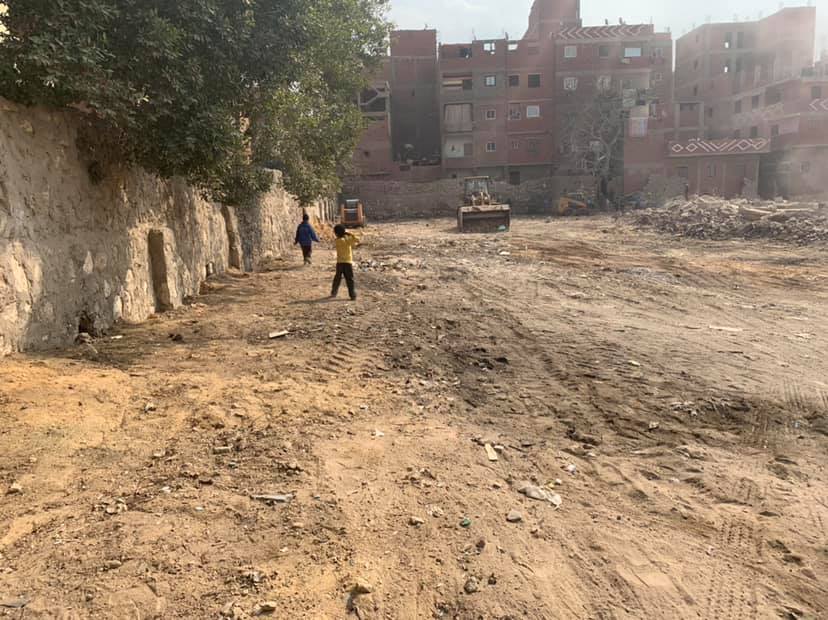 Once, Egypt was home to hundreds of thousands of Jews who lived in harmony with Christians and Muslims; however, the Israeli-Arab conflict pushed them to leave Egypt, leaving the few who remained the responsibility of maintaining the country's Jewish heritage.
In December 2018, the Egyptian government pledged USD 71 million for the restoration of Egypt's Jewish heritage. "There is importance in renovating the Jewish synagogues, just like the renovation of the Pharaonic, Islamic and Coptic heritage," Khaled Al-Anany has stated.
With less than six Egyptian Jews remaining, Magda Haroun has stated that responsibility of preserving the Jewish chapter of Egyptian history falls on the Egyptian people, as in two to three years, she believes that the Egyptian Jewish community will be no more.
The Bassatin cemetery is one of the oldest in all of Egypt dating back a thousand years. Another Jewish landmark, Eilyahu Hanavi synagogue in Alexandria is currently being renovated with EGP 100 million dedicated for the restoration effort.