In absolutely no particular order, because these inspiring individuals' accomplishments cannot be measured.
Ahmed Emad Eldin
This 18-year-old Egyptian teen designed Pink Floyd's brand new The Endless River album cover. He was approached by a creative agency working for Pink Floyd via email after they'd seen his work on behance.net. He first began experimenting with digital art at age 13 and was born in Jeddah but is now based in Cairo.
Abdallah Assem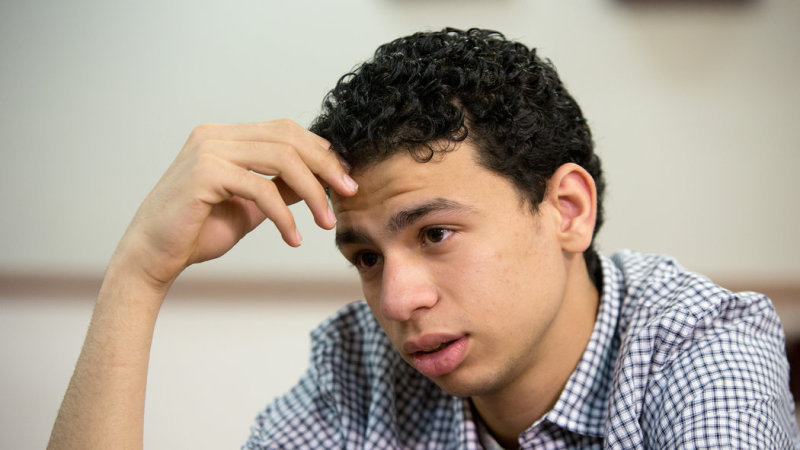 Abdallah Assem, 17-year-old Egyptian inventor, created a way to give a "voice to the voiceless". His invention improves the lives of people with paraplegia. It is an apparatus that attaches to eyeglasses and sends information to a computer to ultimately allow users to play games and express their thoughts into text by moving their eyes over letters to spell out sentences. He hopes to further his invention by creating a real voice from the text.
Aisha Mustafa
In 2012, then 19-year-old Aisha Mustafa created a futuristic propulsion system for spacecraft. Her invention uses a hi-tech quantum effect to move satellites through space, as opposed to normal rocket engines. This discovery "leapfrogs" NASA research and provides enough energy to move satellites through space.
Azza Abd El Hamid Faiad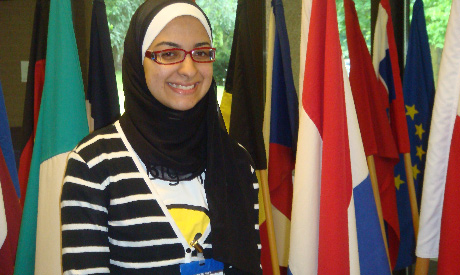 Azza Faiad, who in 2012 developed a cheap way to turn plastic waste into biofuel, was only 16 at the time. She has since been asked to participate in multiple events, such as the Euro Science Open Forum and the Research Development and Innovation Programme.
Ihab Hallab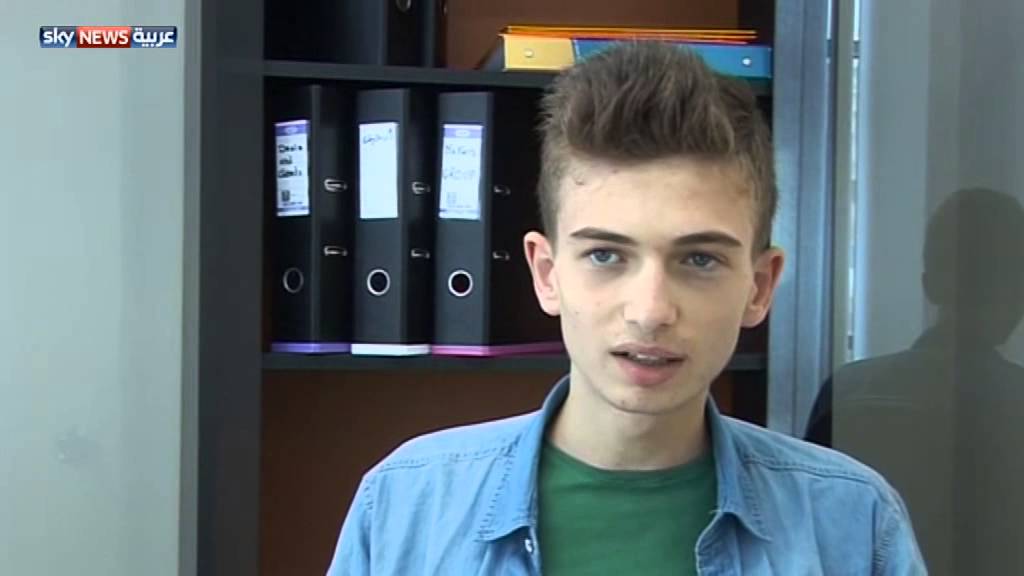 14-year-old Lebanese Ihab Hallab endured a near death experience when he was only 10 years old, in which he almost drowned to death. Since then, he has been on a mission to make it possible for humans to survive for longer under water. Hallab has already created electric shoes that make it less painful to walk long distances.
Adeeb Al Beloushi
This 10-year-old Emirati prodigy was awarded a certificate of appreciation by the Dubai Municipality in April 2013, when he was only nine years old for his inventions of a car seat belt heart monitor, a cleaning robot and lightweight prosthetic limbs. The heart monitor was embedded in the seat belt and was able to wirelessly send out health alerts.
Sheikh Hamdan has ordered and entrusted the Emirates Institution for Advanced Science and Technology to closely watch Al Beloushi's progress and has sent him to Europe and America to meet cutting-edge scientists.
Jaffer Irfan Saadat
Only 11 years old, an Emirati student of the American Community School hails from a family of recycling activists. He said this when Nahtam Social Responsibility Group Abu Dhabi approached him: "At our house, everything is recycled, from paper, plastic, glass and even food. Only hard meat is thrown away. And to be more precise, we waste only around five kg a week. Everything else in our house is re-used one way or the other. I used to go door to door and talk to neighbours on the benefits of recycling. Later I decided to do this on a bigger platform. My mother spoke to Mushrif Mall management Group who were kind enough to give us free space. I set up a table and discussed the importance of recycling with many visitors."
Iqbal Al Assaad
Iqbal Al Assaad, a Palestinian who grew up in Lebanaon, graduated high school at the age of 12 and caught the eye of Lebanon's education minister, Khaled Qabbani, who helped her secure a medical scholarship in Cornell University's Qatar branch. Now 20, Assaad is the youngest Arab doctor ever and currently the youngest doctor in the world.
Ahmed Malek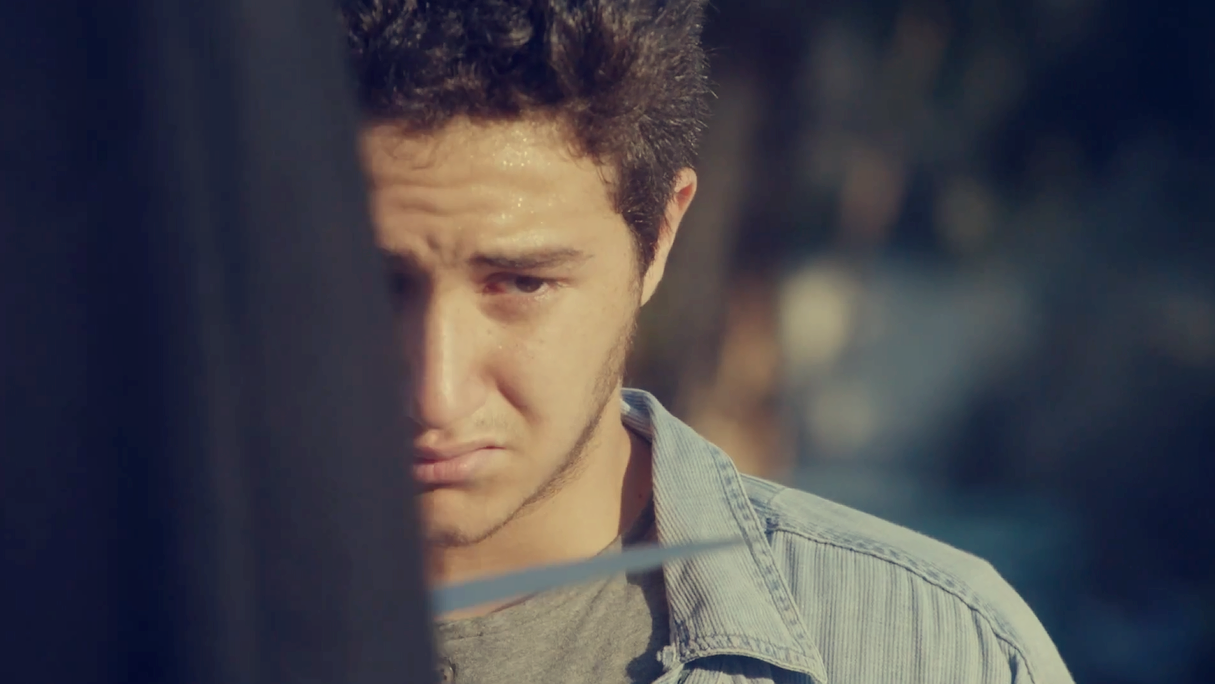 This young actor has gained immense popularity since he played Adham in the 2013 Ramadan drama Hekayet Hayah. He also impressed viewers with his phenomenal performance of a young Hassan El Banna in Al Gama'a and starred in the film El Gezira 2. He has used his platform to advocate for political change and stimulate the Egyptian art scene.
Mahmoud Wael
At only 14, he is sponsored by Microsoft to complete a number of certificates in computer programming. He has an IQ of 155 and is literally qualified to teach Master's level courses. Since the tender age of three, he has been in the public eye. When his father was teaching his older sister multiplication, Wael could barely talk but nonetheless waltzed into the room reciting the answers to the whole sheet.
He was offered entrance to university at the age of 12, but refused in order to grow up like any other young boy. He wishes to continue his education in Egypt and insists that any accomplishments he makes will be made in the name of his country.
Mohammed Al Mir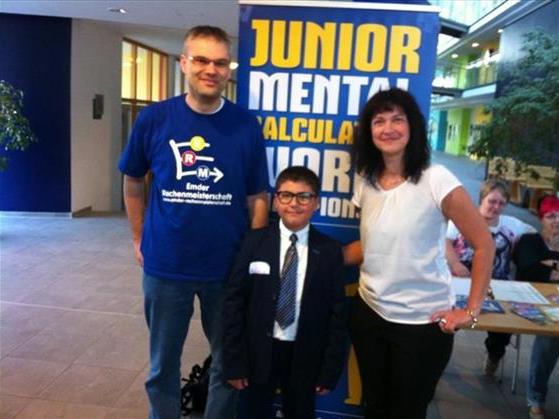 Speaking of boy geniuses, Mir, an 11-year-old Lebanese boy has recently earned the title of World Junior Genius. Mohammed got a total of 1400 out of a 1500 two-hour test and was able to beat some very intimidating contestants from aroung the globe.
Asa'ad Al Kamel
This little Yemeni boy is one of the youngest inventors in the world, creating an electromagnetic device that generates alternative energy. His brains proudly put Yemen on the map when it comes to scientific breakthroughs.
Reem Al Khatib
The youngest person ever to receive a degree in Computer Science, this young Jordanian girl was honored by Queen Rania for her advanced characteristics at only nine years old by receiving an opportunity to get a UNESCO degree in Computer Science. "From the age of two Reem had already been able to read, write and use a computer," says her mother. Reem is now 20 years old.
Mohamed Quraiqaa'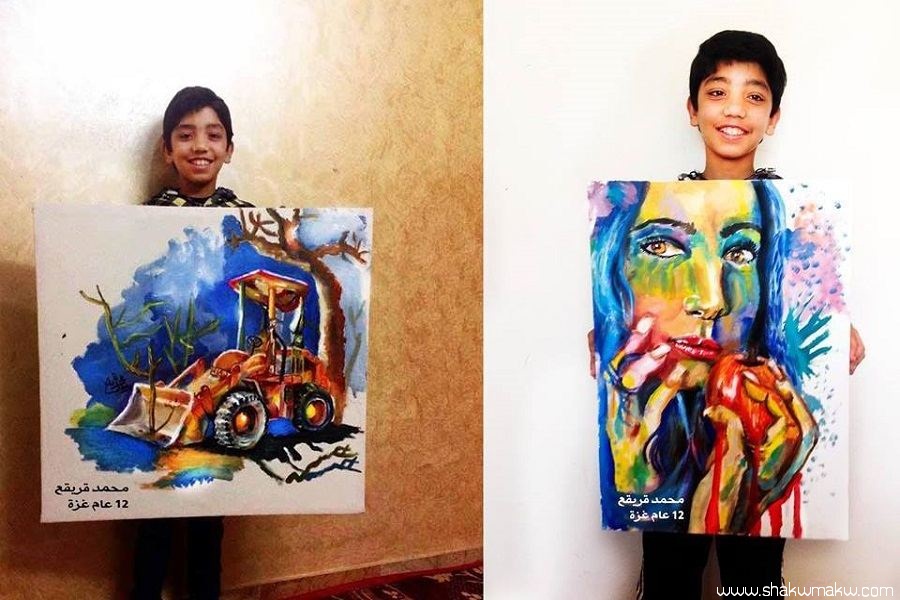 This young boy's remarkable artistic talent has people calling him the "Child Picasso of the Middle East". This 12-year-old artistic prodigy hails from Gaza, Palestine and hopes to represent Palestinian children in everything he does. In an interview with Al Jazeera, he said that he always concerns himself with the image he projects of Palestine and believes it is his responsibility to represent it in a good light.
Yehia Jowaeid
Now 12-years-old, at age 11 Palestinian boy prodigy Yehia Jowaeid was offered admission to Khalil University Department of Mathematics in Palestine. Since entering school at a young age, Yehia has aced every single math test that was offered to him—but solving it his own way rather than memorizing the teacher's process. Yehia is able to solve an entire book of high school math material in a total of two hours.
Hala Al Turk
Discovered at the young age of 10 on MBC's Arabs Got Talent, Hala Al Turk has since been singing professionally, gaining over 54 million YouTube views as of November 2014. This adorable performer from Bahrain sings mainly about family and growing up, and her dad is her managers and number one fan.
Fatima Rayya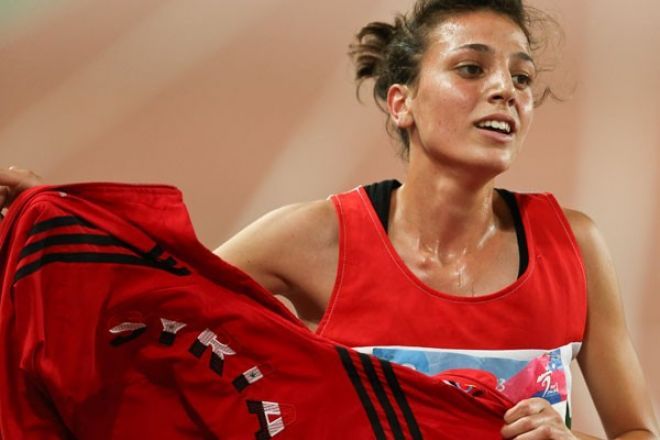 Fatima Ghassan Raya, only 17, is a Syrian athlete who has competed in Dubai, China and Indonesia and has won gold in the qualifiers for the Summer Youth Olympic Games held in Thailand when she partook in the 2000 meter hurdles event with a total time of 7:14:11 minutes.
Nada Al Arkaji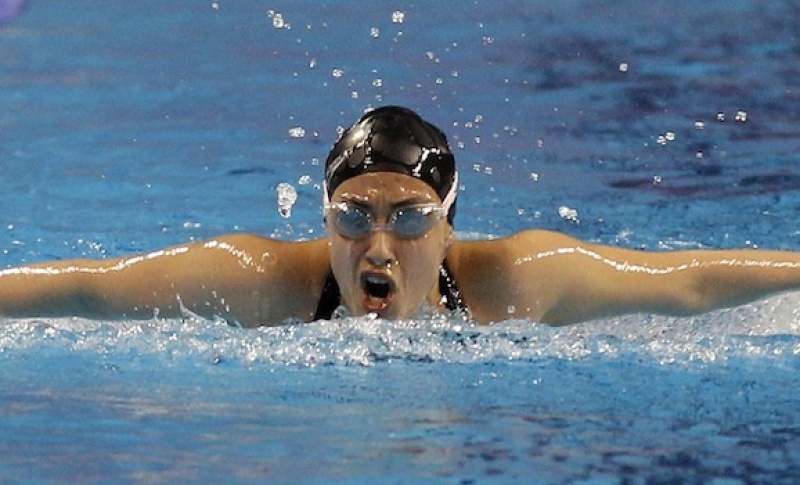 Qatari swimmer competing in the London 2012 Olympics at the age of 18, Al Arkaji is the first female swimmer to represent Qatar in the Olympic Games and has also competed in the Women's 50 metre freestyle.
Hamis Hussam Fatny
Only 17 years old and still a high school student, Fatny is part of the Egyptian national swimming  team, the Ahly club, Finswimming National team and the Police club. She trains  twice a day, following a strict diet and exercise schedule, and has competed all over the world. She has won 147 medals, 55 of them gold, and holds several records in her categories.
Noor Al Malki
The first Qatari female sprinter to participate at the Olympics, Al Malki participated in the London 2012 Olympic Games at age 18. Unfortunately she suffered an injury on day seven of the Games, but nonetheless did her country proud.
WE SAID THIS: Don't miss Egyptians Who Are Kicking Butt Abroad.