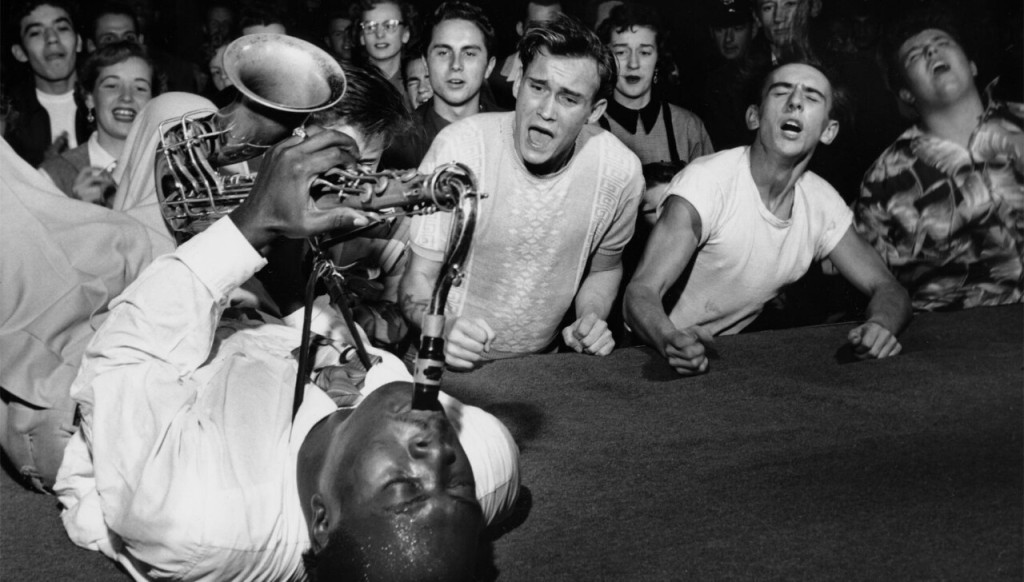 There comes a specific moment where you are desperately craving a live performance.
Cairo Jazz Club in Egypt used to feed me during such cravings. A humble, simple, small almost sometimes suffocating bar that had a corner stage with daily live performances.
And although Dubai has a vibrant nightlife with a variety of clubs and concerts, it does not have that "Cairo Jazz Club" or I am yet to find it.
"The soulful cry of steel strings can't be felt through tiny earbuds" Day 12 of a #100DaysofMyDubai.
BLAME IT ON THE BOSSA NOVA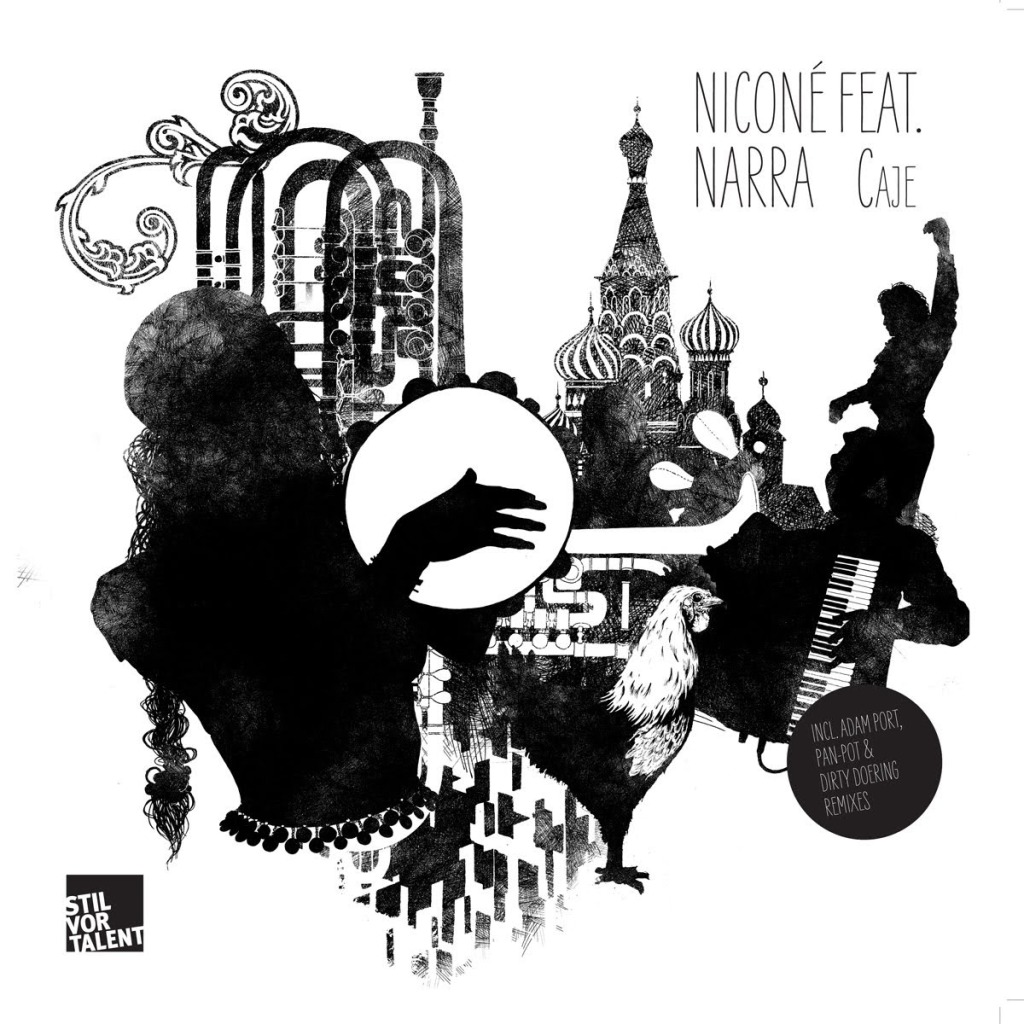 If you're into the growing trend of music playlists such as La Belle Musique, Majestic Casual and Electro Pose, then you've definitely stumbled upon Nicone & Sascha Braemer's "Caje". It's a remix of a folk Macedonian gypsy track with upbeat electronic and deep house beats. Their album is called the United Colors of Language and features such fusions between tribal tunes and progressive sounds.
And this is how it all started….
My newest obsession was their "Rej Senhor"; and due to my obsession with folkloric music – I could not rest till I sourced the original track.
Turns out, it's a Bossa Nova greatest hit. "Canto De Xango", brought to us by Baden Powell and Vinicius de Moraes, was the source to my – need to get lost in the music beats – desperation.
CON SALERO Y GRACIA!
Fidgeting and hungry, I gave my 100Days guru @AhmedElGamal a call and asked him for a quick fix! He explained that at 23:00 on a weekday, we might not be able to find the perfect venue. He made a few calls and returned mine saying "Found it! Are you in the mood for a paella?" "Always".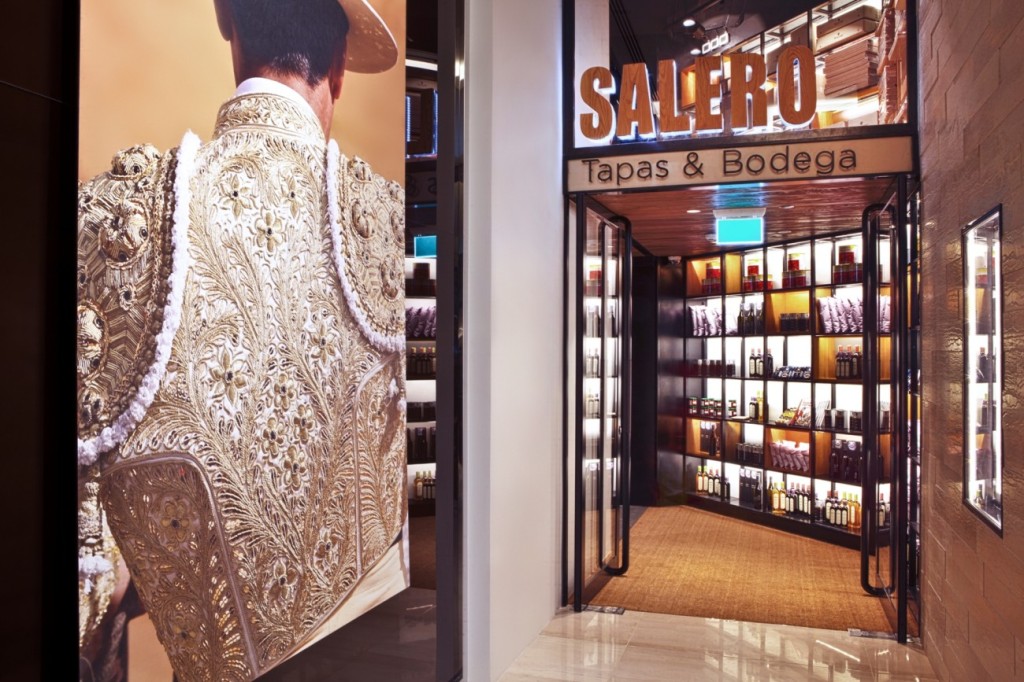 We arrived at Salero Tapas & Bodega @SalerosTapasBodega, Kempinski Hotel – Mall of the Emirates.
Walking in, I was already feeling the Catalonia vibes.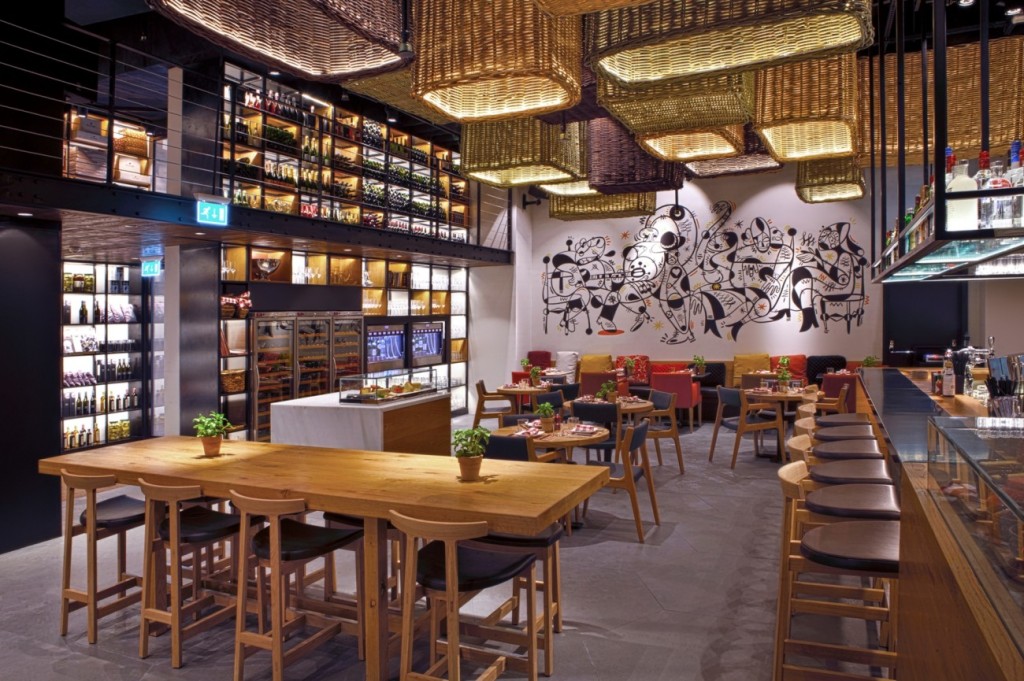 Let's set the mood

There was the corner stage I was so much craving for, with @SergioCatalan & @AmaliaMegias from the Flamenco Dance Company, performing the Gipsy Kings "Baila".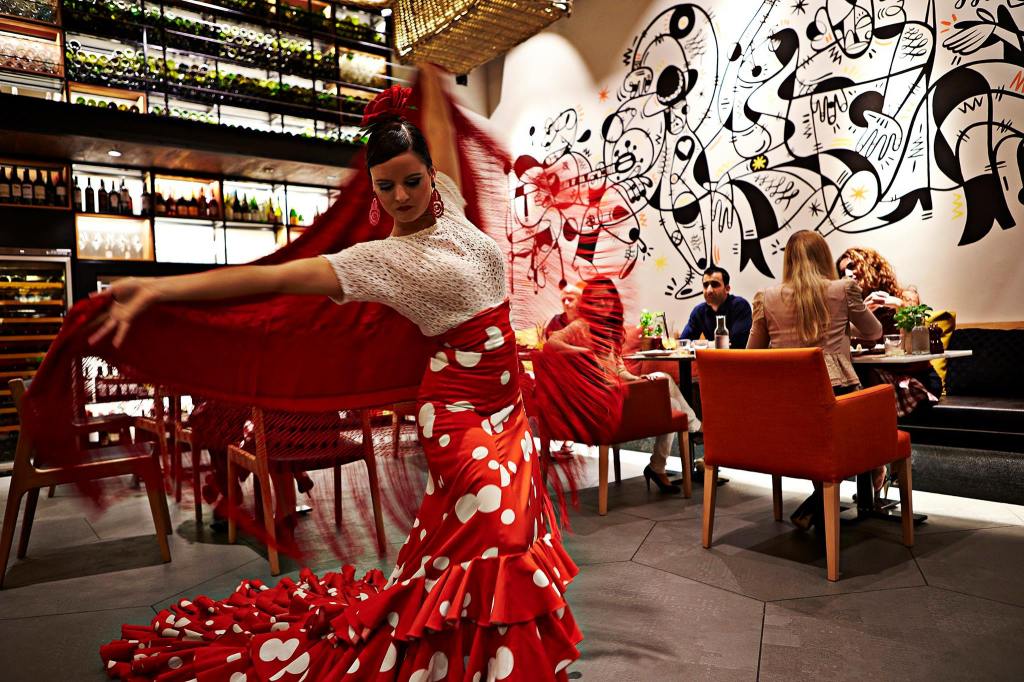 Salero takes its name from a popular Spanish expression "Con Salero y Gracia" meaning flair and grace. And what I loved so much, was the fact that the music wasn't just background tunes setting a mood – the restaurant interior is designed with the bar in the center and the stage set up right beside it, with the dining tables around it – ensuring that everyone can see and hear the music.
Seated at the perfect spot with the perfect view, it was time to order that paella.
SANGRIAS, TAPAS & EL CANTE FLAMENCO
Ahmed took advantage of the fact that I was lost within the music; and ordered half of the menu. Literally! A selection of Patatas Bravas, Croquettes, Steamed Mushrooms, Fried Calamari & Lamb Confit made their way to our table. And that's before the paella.
Here comes my first!
The first tapas dish on our table was the pan con tomate – aka "alien to Rula".  You would have never thought how amazing it could be to hold a half sliced tomato in your hand and juice it onto a toast. But it is… and it tastes fabulous!
And The Lamb Confit is phenomenon on its own…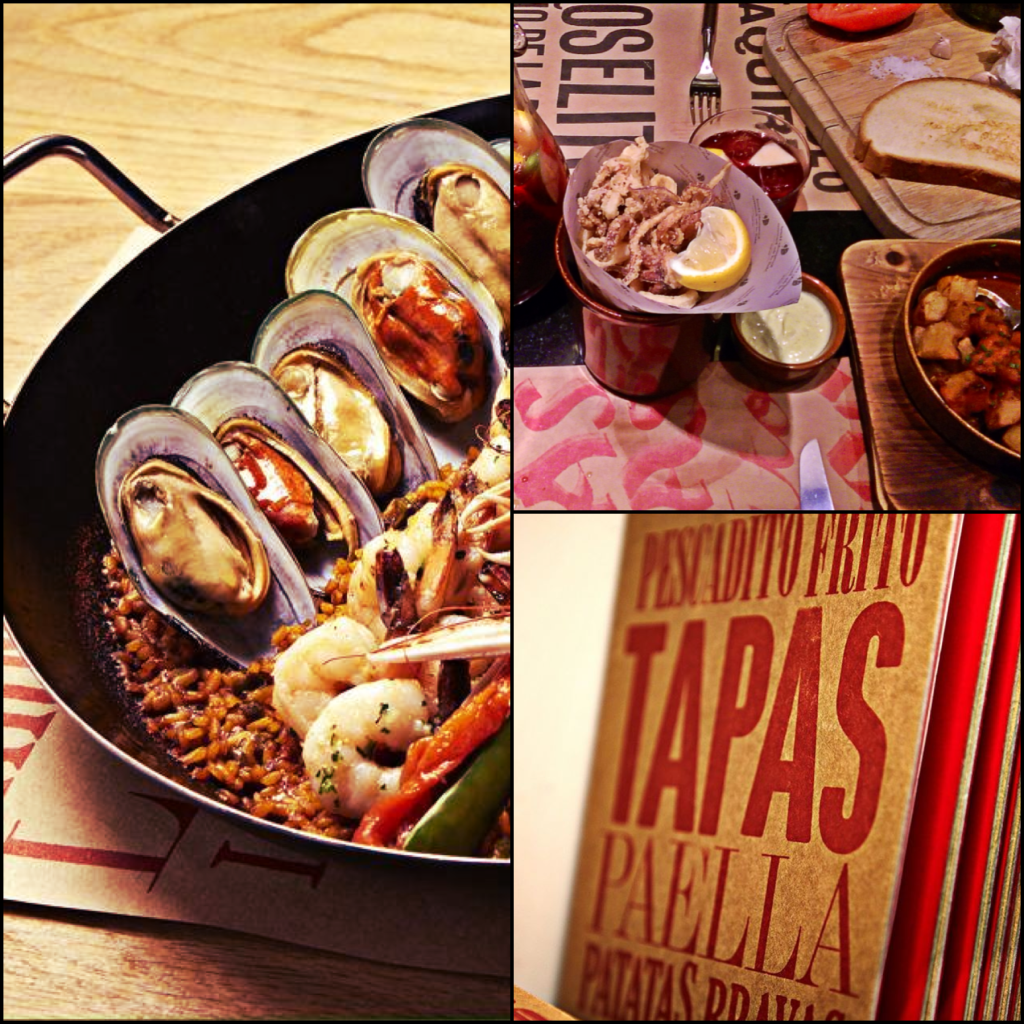 LET'S FORGET ABOUT TIME
Although I didn't want to, it was time to leave. There was only one remaining table with 4 ladies who were also enjoying the atmosphere; and refused to get up! That's a rating right there!
Happy Times!
"Let's do what we love and do a lot of it"_ Marc Jacobs.
* To Hadir El Akabawi, the one that always pushed us to do more and more of what we love!
Tips & Tricks:
Mondays & Wednesdays feature the Flamenco Performance; and Tuesdays are Ladies night!
Order two of that Lamb Confit… Trust me!
Ask the waitress before you make the order, as they offer different options of Paella every day.
If you're into live performances check out The Fridge & The Music Room as well. * I still haven't.
WE SAID THIS: Catch up on Rula's Day 11 of #100DaysofMyDubai when she discovers that magic is real.