Omar Samra's 'Make Space Yours' Is Back for Its Season Two and Is Taking Egyptian Schools by Storm
Via Make Space Yours
If you haven't heard about 'Make Space Yours' before, then at least, you've heard about the Omar Samra. 'Make Space Yours' is a national initiative founded by the adventurer/entrepreneur and powered by Inertia. The initiative aims to encourage children to explore the endless possibilities that space travel could offer to the future of humanity. After a huge success with season one (2017-2018), it was about time to take it to the next level with a season two (2018-2019)!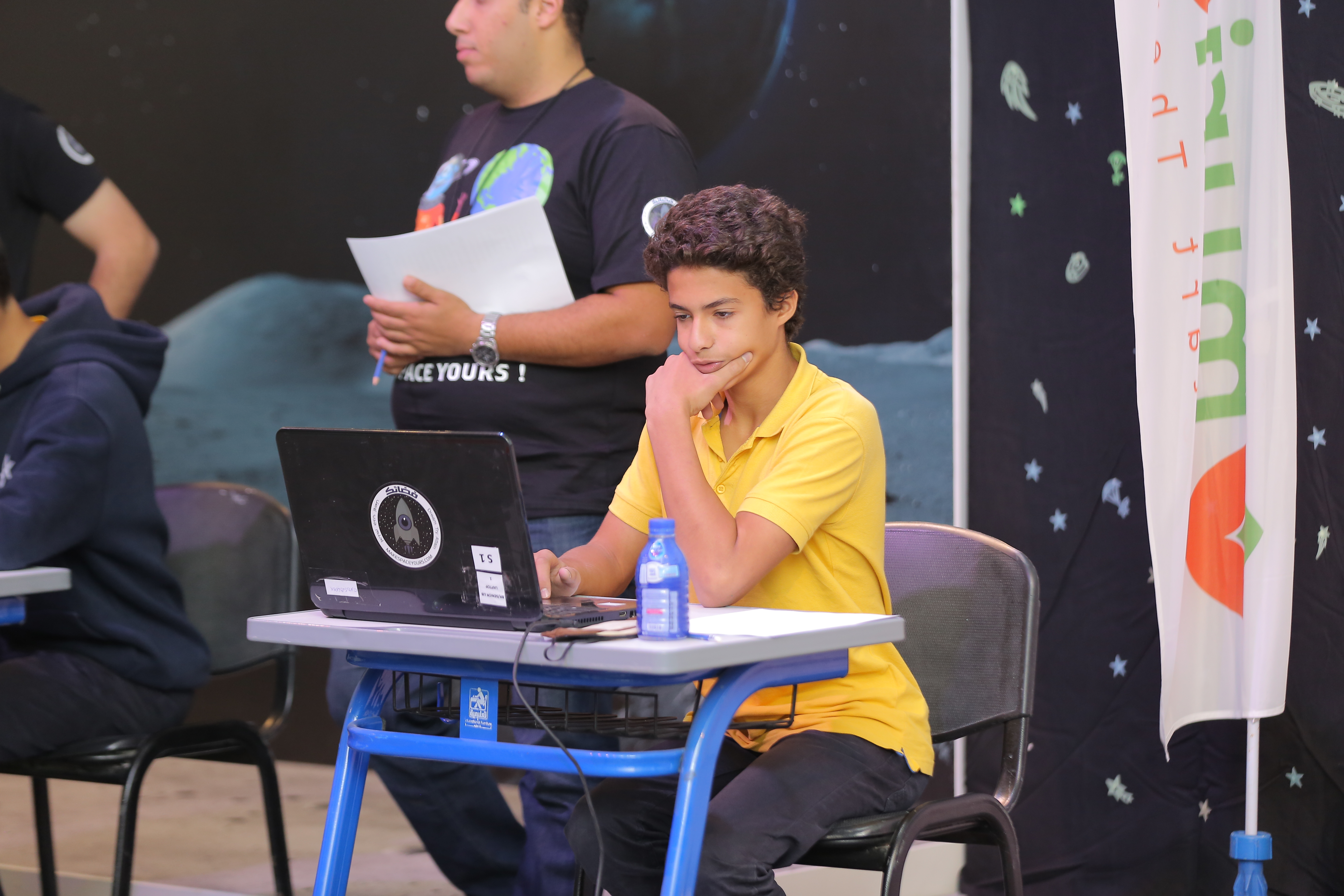 For a quick recap, season one witnessed more than 4,000 attendees at 12 different events that took place in nine governorates across the country! 'Make Space Yours' joined forces with a number of local schools and universities around Egypt and worked on developing a general interest in space travel, technology, science, and innovation. They visited 77 schools and 44 universities in Cairo, Alexandria, Qena, Ismailia, Dakahlia, and more. Not just that season one garnered massive public attention, but also many students changed their perspectives and started looking at space exploration as a more practical career path. That on its own is a remarkable success, but this was just the first phase of the mission!
Season two kickstarted last September 2018, but this time featuring a competition targeting school kids from two age groups; 8-12 and 13-17 to start discovering the future astronauts of Egypt. Applications were submitted via the official website by creating profiles and submitting a small summary of why the applicant may possibly be interested in space. Afterwards, the competition was supposedly taken online where contestants will get votes on their answers being shared on Facebook. This month, November, 25 participants from each age group will be shortlisted based on their answers and number of claimed votes.
On the other hand, also as part of round one, a one-day event will be held at several schools in Cairo. There, kids can experience some tests and activities that are similar to the ones that'll take place at the Make Space Yours Camps by Muricata.
Yesterday, Sunday 11th of November, one of those mini school competitions took place at El Alsson International School. It's worth mentioning that Mohammed Sallam, the only Arab and Egyptian who was lucky enought to be shortlisted by the Mars One project to potentially land on Planet Mars, was there. Sallam, along with Samra, gave a very interesting talk about space, Mars, and the probability of the existence of Aliens. Many public figures made it to the event to show support, including Tara Emad, Nour Sherbini, Norshek Fawzy, and more.
Moving on to round two, the lucky winners from both the online competition and the mini school competitions will then gather for a day next January 2019 and compete in multiple challenges. Based on their performance, 10 winners will be chosen from each age group.
Winners from the younger age group will get the chance to spend two or three days with Omar Samra at one of the 'Make Space Yours' camps. In addition to that, they will win free tickets for a mini Zero Gravity experience at AERODIUM Egypt. As for the older kids, winners will also attend a space camp, also with Omar Samra, but a more advanced one. However, one lucky kid will be chosen to travel all the way to the US with Samra and experience an unforgettable Zero Gravity flight!
WE SAID THIS: And this is, ladies and gentlemen, how dreams come true! It's not over yet though, you can still apply as well. All you have to do is head to their website now!