Azadir Introduces Green Living and Changes New Cairo as We Know It
Via OUD - Orientals for Urban Developments
Far away from noise and pollution, yet, close enough and accessible from the city, came a brand new green community to change New Cairo as we know it. Challenging Cairo's desert-like atmosphere, over 100 Neem Trees were planted turning 69,550 m² of wilderness into a green oasis now known as Azadir.
OUD – Orientals for Urban Developments' Azadir is not just a new green living community that introduces new living experiences to those seeking to live in a healthy environment. It's also home to the magical Neem tree, also known as Azadirachta Indica, which is globally celebrated for its healing powers. This magical tree contributes to the human well-being by curing 40 diseases. Based on that concept, the Azadir community came to life promoting a new healthy environment.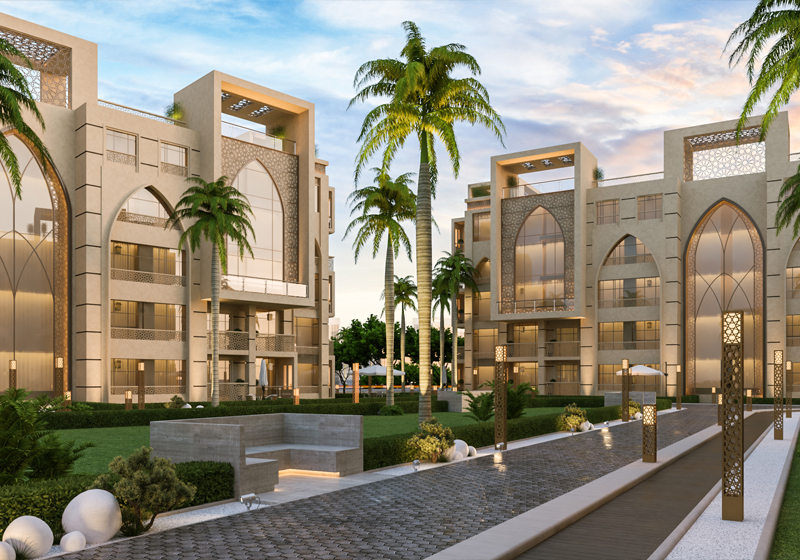 The entirely elevated community is conveniently located in the heart of New Cairo. It's easily accessible as it's close to the Middle Ring road and South 90 street. It's also a few minutes away from the American University of Cairo, and the hottest spots in the area.
As the entire development is dedicated to green living, vast green spaces cover more than 81% of the land. The landscape is mostly roadless, except for an internal ring road, making it a safe place for kids to play. To complement the concept, smart homes were introduced as well.
Azadir's homes are green at the core, connecting everything through an underground network of roads and parking areas. The houses are also supplied with hi-tech amenities that satisfy the needs of modern day living, in addition to smart security systems. Even the architecture is unique and authentic; making Azadir stand out by merging vintage style with modern and contemporary designs.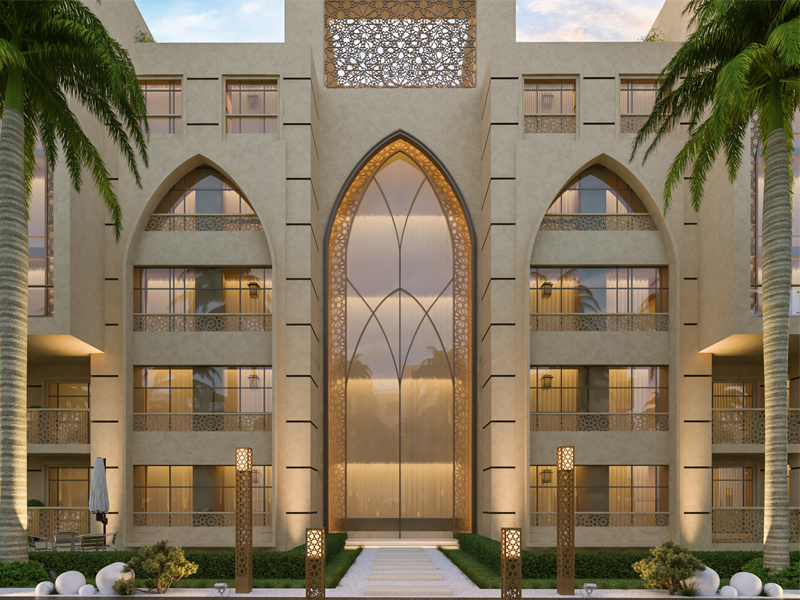 Besides the stress-free environment, the beautiful scenery, and the dream houses; the development brings out the best of it with plenty of other facilities. Those include the Clubhouse; a perfect get-together destination, thanks to the indoor and outdoor venues suitable for all sorts of celebrations. With U Bistro & Bar at the helm, the restaurant area offers a unique Mediterranean inspired fine dining experience and a variety of innovative cocktails. You could simply enjoy exquisite meals and world-class servicing with your family and friends, within a cozy area over-looking scenic views. The Pool Bar area offers an oasis, where homeowners can relax on a lounge chair and sip exotic drinks while basking in the sun. With the most talented team of bartenders and an extravagant menu, by Amici, homeowners are guaranteed a lush experience with mouth-watering menus, unforgettable cocktails, and the most talented staff around! The Clubhouse is also home to a family-friendly swimming pool, as well as a kids' play area.
Only a few minutes away from there, a commercial complex is situated providing residents with a variety of retail stores. The complex also satisfies daily needs as it includes a supermarket, a food court, and a pharmacy. Since Azadir has something for every family member, millennials aren't forgotten. That's why Azadir provided them with the perfect hangout spot, the Plateau. The spot frequently hosts various shows and performances by local artists. In addition to that, the development features many picnic zones that have shaded benches and specially designated BBQ areas.
WE SAID THIS: Aren't these life goals or what?