ZAS Jet Club, a global chartering company, is redefining air travel for all personal and business aviation needs. Offering private jets and charter flights on an international scale, their services encompass all aspects of air travel and the activities that help to facilitate it. Possessing years of experience in an industry that prides itself on offering the very best service, one needs to look no further than ZAS. They have made the process of chartering flights and private jets easier and more accessible to those who might see it as an alternative to commercial flights.
ZAS Heritage & What ZAS Jet Club Offers
When Osman and Omar Zarkani first acquired the ZAS Aviation Service reigns of the family business, they went on to founding and creating an extension to the services of the company, ultimately forming ZAS Jet Club, which offers all flights, both international and local, at the time that is suitable for guests. Members will find a variety of membership programs and services, and for those who travel more than 50 hours per year, they have the option to "buy" hours to have at their disposal anytime.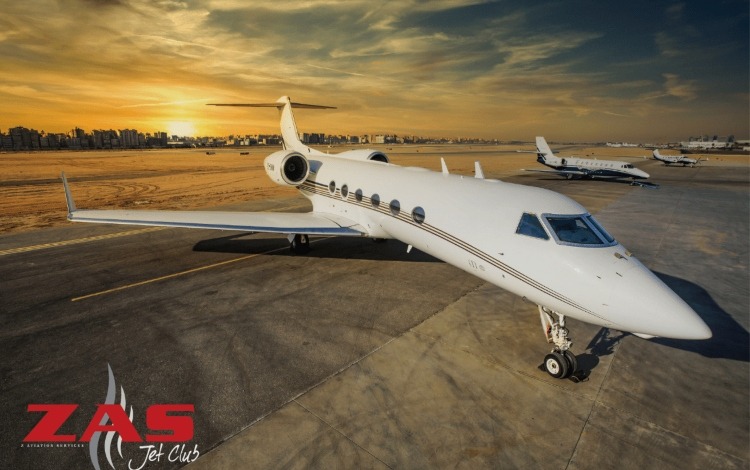 They will enjoy the benefits of ownership without owning the aircraft. ZAS Jet Club provides ultimate travel solutions that accommodate individual needs, whether it's travel for business or leisure. They will handle all your needs from flight details, to reserving a seat, to catering services and the arrival, in addition to a fleet of 14 aircraft types of all ranges, brokerage services, air ambulance, helicopter and medevac services, to ensuring a flight completely hassle-free.