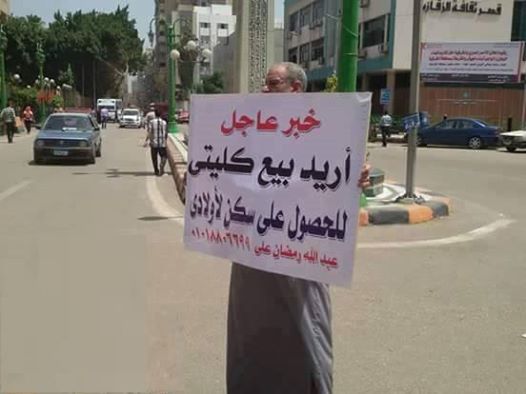 How far can a father go to protect and care for his children? This Egyptian man definitely took things to a whole new level.
After losing all hope to find a place to live for himself and his family, this man — known as Abdallah Ramadan — stood in the middle of a crowded street in Zagazig and held a very disturbing sign.
The sign said: "BREAKING NEWS: I want to sell my kidney to find a home for my children." 3am Abdallah (Uncle Abdallah) also added his phone number on the sign to make it easier for people to contact him.
With prices skyrocketing in Egypt, most people have started losing hope in ever affording a piece of property. We don't know what's more sad, the story of 3am Abdallah or that he's probably not the only one so desperate to sell his organs.
WE SAID THIS: We tried to contact 3am Abdallah but his line was out of service.