Award-winning and internationally bestselling Writer, Khaled Hosseini, is back with yet again another novel that will break our hearts. The Kite Runner, A Thousand Splendid Suns and And the Mountains Echoed author announced the title of his new book and it's Sea Prayer tackling the refugee crisis.
Three years ago, a 3-year-old Syrian boy, Alan Kurdi, was found washed up on the shores of Turkey, the photo went viral and shed true light on the reality of Syria. Hosseini found inspiration in the heart-breaking moment and decided to write a short illustrated novel by London-based artist Dan Williams. Sea Prayer follows the story of a Syrian family forced to escape their home and survive a deadly journey to a safer place. The novel comes in the form of a letter from a father to his son as he watches him sleep during the ordeal.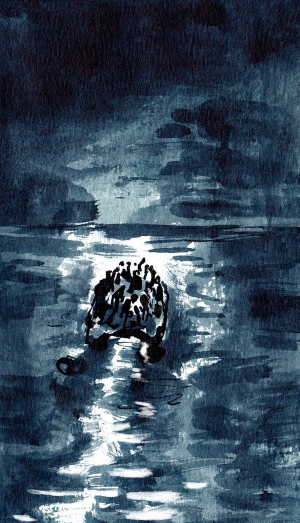 "Any new project from Khaled Hosseini is momentous. He is one of the most important writers of our time," Riverhead Editor in Chief and Hosseini's editor Sarah McGrath said in a press release about Sea Prayer. "But this work is particularly poignant in its heartbreaking engagement with the refugee crisis. I believe this beautifully written, intensely moving story will be cherished by people of all ages, and all over the world."
According to the press release, Hosseini, a goodwill ambassador, plans to donate author proceeds from his upcoming title to the UN Refugee Agency (UNHCR) and the Khaled Hosseini Foundation.
WE SAID THIS: Sea Prayer is Scheduled to hit shelves next September.