Saudi Arabia is proud to present its first female runner, Yasmine Al-Dabbagh! As the first female athlete from Saudi Arabia to qualify for the world's largest sporting event, the Olympics, Yasmine is a source of pride. Moreover, the Olympics are set to start on the 23rd of July, and Yasmine is making headlines along the way.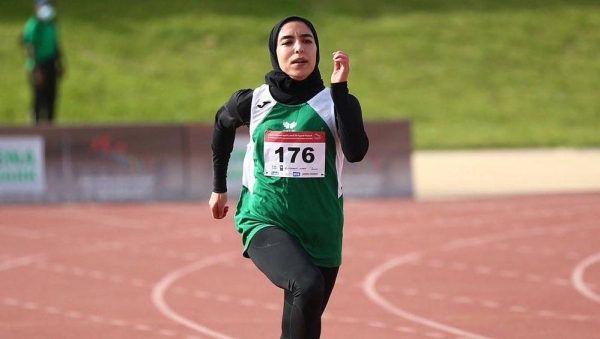 Yasmine Al-Dabbagh went to high school at the Jeddah Knowledge School in Saudi Arabia, and played multiple sports, from basketball, to swimming, to volleyball and gymnastics. Additionally, Yasmine studied in Columbia University abroad and joined Columbia's athletics team to pursue her career as a runner. In 2019, she worked with the Saudi Arabian Athletics Federation, as she wanted to join the national team and compete locally. Little did she know, she'd be competing internationally too! She was trained by the British legend Linford Christie for the past three years, making her even more exceptional and stronger.
Meanwhile, women playing sports in Saudi Arabia are not as popular, but Yasmine Al-Dabbagh proved her potential athletically. Along with so many women who have been joining more sports, Yasmine is currently the fastest Saudi Arabian woman ever. On June 4th, Yasmine broke a record for Saudi Arabian women in the 100-meter run, which qualified her for the Olympics. In addition, she had won a Federation nomination for the "Universal Place" at the Tokyo 2020 Olympics. In 2021, Yasmine will be coming back and competing in the women's 100-meter race at Tokyo, and we are rooting for her!