Hosted for the first time in Abu Dhabi in March 2023, the monumental rap and urban music festival, Wireless, which debuted in London in 2005, is heading to Abu Dhabi for its second round in a row, on March 2, 2024.
The one-day urban-centered music festival featured a largely diverse list of headliners like Travis Scott, Ali Gatie, Lil Uzi, Young Stunners, Wegz, Raja Jumari, and M.I.A among other hit artists ranging from Hip Hop, trap, and electronica. Given its great success, evident in its sell-out tickets, the festival is returning "bigger and better", according to the event organizers Live Nation Middle East.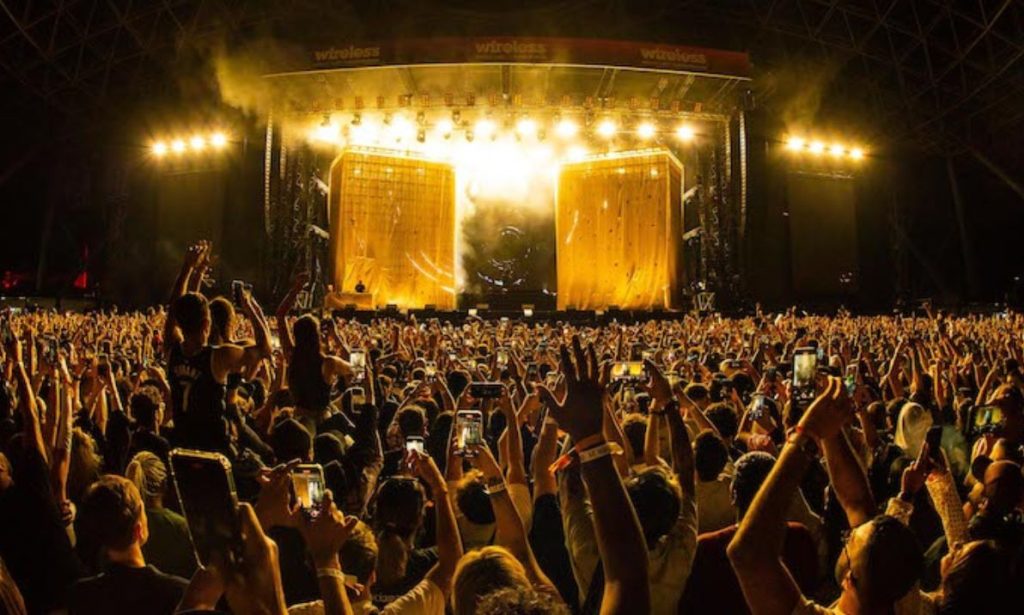 On Thursday, the official Wireless Festival Middle East Instagram page announced the official date in a reel featuring Travis Scott's SICKO MODE. The odds are that the lineup list will try its best to beat the ever-successful 2023 lineup. Audiences are requesting American rappers like Playboi Carti.
The tickets were sold out in January for the last March festival, and around 25,000 music enthusiasts attended this one-of-a-kind dopamine explosion kind of festival. The upcoming festival will take over Etihad Park on Yas Island in Abu Dhabi. The lineup has yet to be officially released, and the tickets sale is to be announced soon.
WE SAID THIS: Don't Miss…From Wegz To Travis Scott: The London-Born Wireless Festival Is Landing At Abu Dhabi