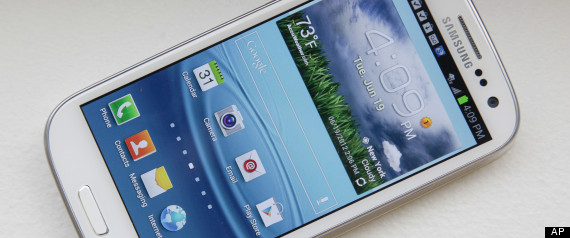 >> Samsung plans to unveil a smaller version of its popular Galaxy S III flagship smartphone in Europe today raising competition against Apple's new iPhone. It has a bigger, 4-inch screen than its earlier models, making it a direct competition to the iPhone.
It has been speculated that this will happen in order for Samsung to start capitalizing on the market share in the mid- to low-end smartphone segment. The company has been increasing their product base lately and with their new collaboration with Windows 8 on the ATIV, they're trying to dominate the smartphone market from different angles.
>> China's Lenovo Group Ltd edged out Silicon Valley icon Hewlett-Packard (HP) to become the world's No. 1 PC maker in the third quarter, according to new data released by research house Gartner.
The Chinese firm, which vaulted into the PC market by buying IBM's personal computer division in 2005, took the top spot for the first time by growing its market share to 15.7 percent, shipping an estimated 13.77 million units during the quarter, up nearly 10 percent from a year ago.
>> A new mobile app for Android, IDEAL Currency Identifier helps the blind identify dollar bills! It can read 3 generations of bills even ones dated back to 1993. Check it out below: –
>> Apparently Facebook is experiencing some self consciousness towards the appearance of its logged out page. They started testing out new ones randomly on some users, so instead of getting the boring plain white and blue design (or non-design) with all the text boxes, you might get something more colorful such as this: –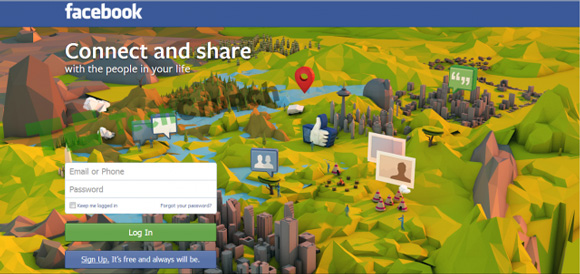 >> Soundcloud teams up with GettyImages Music allowing its users to offer their tracks for commercial licensing, providing another way of monetization for musicians and sound artists who use the platform to host their creations. Soundcloud has become the platform of choice for many budding artists, especially when you can buy soundcloud plays here that can give you a very welcome boost to your listening figures.
Likewise, it gives "media, advertisers, designers and creatives" a new way to license fresh material — that's because, in what is being described as 'sync' licensing, SoundCloud users can embed the license button immediately after they've hit publish, removing much of the hassle associated with licensing music for visual projects.
>> I told you about these Samsung Smart TV apps before, well now Spotify is joining in the party and will start being available later this year!
WE SAID THIS: Collaborations in the online/tech world makes everyone happy, let's just hope the mobile world gets that one and start creating solutions instead of competing for the problems…