Egyptian 21-year-old athlete, Ahmed Elgendy made history in the men's modern pentathlon Olympic event. The Tokyo Olympics have shown us Egyptian athletes in a whole new light, with many medals won and many records broken and what Elgendy did was nothing short of a miracle.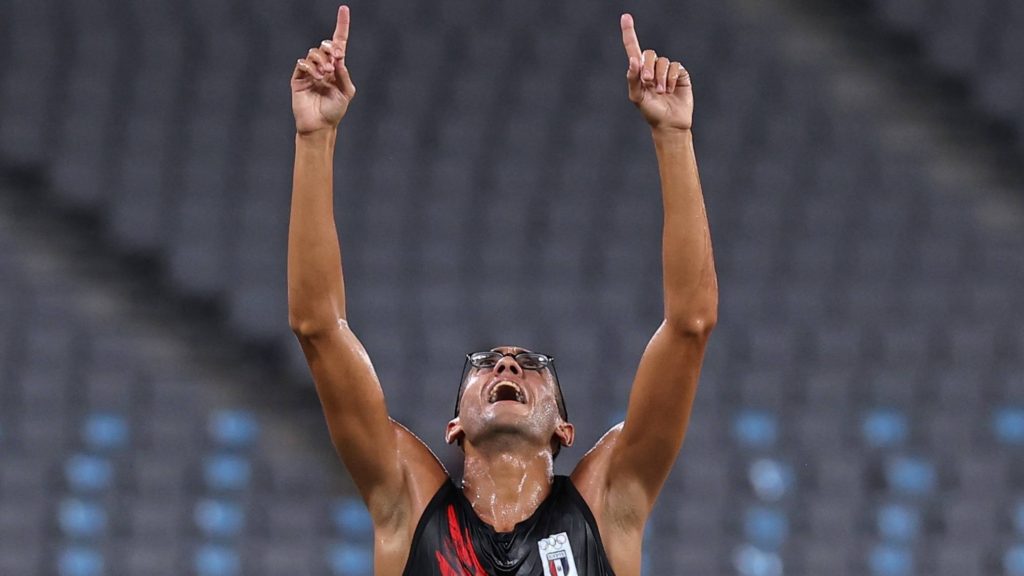 But First, What is a Modern Pentathlon?
The modern pentathlon is an event that combines five sports: fencing, 200-meter freestyle swimming, equestrian show jumping over 15 hurdles, and the final event is a combination of two sports, a 3,200-meter cross country run and pistol shooting. The final run is adequately dubbed as the "laser-run."
The modern pantheon was introduced in 1921 in the Stockholm games and has since been renowned for being one of the most difficult individual Olympic events. Given its nature, mastering five sports is no easy feat, but the scoring system is as tricky.
Athletes gain points for their performance in each event and scores are combined to give the total and the winners are determined based on the order in which they finish the final event, running. During the running event, the athlete with the highest points gets a head start, followed in intervals by contestants in order of points. A 3 point gap is a 3-second delay. Finally, the winners are determined by that final dash in order of arrival: 1st, 2nd and 3rd.
Why Elgendy's Achievement is historic
Elgendy made history by winning Egypt's first-ever medal in the modern pentathlon event. That is not the only grand aspect of his achievement, he earned his silver medal with a score of 1,447 points, just 5 points behind British Joseph Cheong. And he did so despite being 50 seconds behind due to the point system rules.
Elgendy was already a decorated athlete, having won the bronze medal in the 2021 world championships. Now, he joins the roster of Egypt's Olympic champions in the most decorated run for Egypt in the Olympics. Elgendy said that he took up such a sport as the pentathlon after his mother's encouragement, and with his win, we're sure he made her proud.
Elgendy's win is indeed one for the books. Here's to more legendary achievements from our Egyptian Athletes!