By Heba Tallah Mohammed
Have you ever thought about when films became such an integral part of Eid in Egypt? In general, art has always been a part of all our traditions in Egypt throughout history. Admiring art runs in our blood. So, it is not strange at all that cinema is a huge part of every one's life here in Egypt. However, when it comes to holidays, especially Eid, we tend to give cinema more attention than any other time in the year. Even the cinema industry views the two Eid holidays as their season to gain more profit from the films they make.
Egypt in the past 100 years has made more than 4000 films, gaining it the title of "Hollywood of The East". It all started when Egypt screened its first ever film to be projected in a cinema in Alexandria in 1896, just a few days after the first film in the world to be screened was projected in Paris. At that time, only documentary films were screened until the first Egyptian feature film was released in 1917, made by Egypt's first ever director, Mohamed Karim. This was the turning point for cinema in Egypt as many production companies started to open, which contributed massively to the development of the country's film industry.
From the beginning, Egypt's film industry always looked for ways to make more profit so it could continue making more films. As a result, schools of thought around filmmaking kept changing. They went from reflecting realities in society to building a pink world for the people to escape in.
However, holiday seasons have always been the main hero of Egyptian cinema since the early 1950s. The film industry paid close attention to what these distinguished times of the year could offer. Top stars were heavily relied on such as Farid Shawqi, Omar Al-Sharif, Rushdi Abaza, Shadia, Suad Hosni, Abdel Halim Hafez, Ismael Yassin, Adel Imam, Ahmed Zaki, Nour El Sherif, Madiha Kamel, and Hussein Fahmy. Even today, Egypt's contemporary cinema relies on stars such as Mohammed Henedy, Ahmad Helmy, and Mohammed Ramadan for the Eid season.
In the '50s, releasing films during Eid was a totally new tradition. Before, new films used to be released during Ramadan. This was before every house in Egypt started to have their very own television which only showed one film every night. At that time, the TV shows that we see now every year in Ramadan were not available. Instead, shows were presented on the radio in cafes which gave cinema more space to produce more films.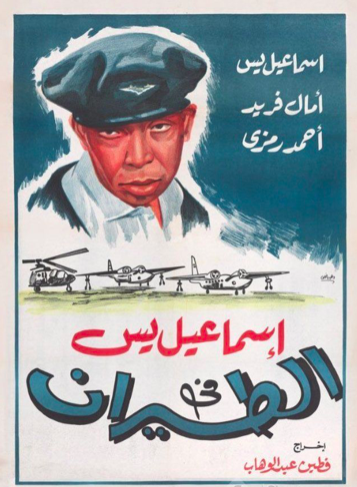 In 1959, Cinema Metro in Downtown Cairo opened its doors for the first time during Eid to screen the film "Ismael Yassin Fe Al Tayaran", directed by Fatin Abd Al Wahab and starring the titular character as himself. This comedy introduced to the public the idea of going to the cinema during Eid, encouraging the industry to consider this as its season to release more films.
Also, this Eid season was the lucky season for the film "Aby Fawq Al Shagra" starring Abdel Halim Hafez, Nadya Lotfy, and Mervat Amin. This film was screened at Diana Cinema and was a massive success, running for 58 weeks after the Eid season ended.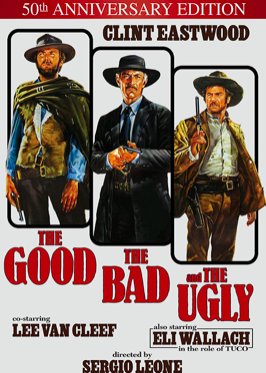 Cinemas in Egypt during the Eid season didn't only show local films. Starting in 1966, American films such as "The Good, The Bad, and The Ugly", "Soldier Blue", and "The Deer Hunter" were also screened during Eid. While the holiday didn't get enough of Egyptian and American films, in 1971, the Indian film "Haathi Mere Saathi" was released in Egypt and was also a huge success, beginning Egyptians' love affair with Indian cinema.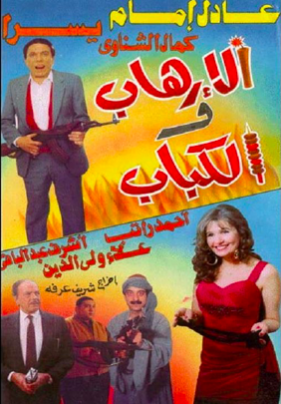 In the 1970s and 1980s, the Eid season was all about Adel Emam continuing in Ismael Yassin's footsteps. His most important films that carved themselves into Egyptian cinema history were all made for this season. Unlike Ismael Yassin, Adel Emam didn't only rely on making people laugh, but he was determined to present important topics with his own comedic touch. In 1992, he starred in "Al Erhab w Al Kabab" which was also released during Eid, becoming a huge success that Egyptians still remember until now.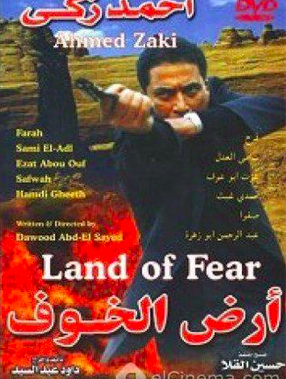 The beloved Ahmed Zaky performed in one of the most important films of his journey to stardom in the Eid season of 1999, starring in "Ard Al Khof", directed by the genius Dawood Abdel Sayed. It was a risk to be released during Eid due to its complicated and deep subject matter, which was not usual in such a season of entertainment and comedy.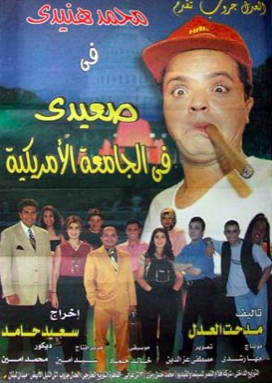 Another actor who came to prominence during the Eid season was Mohamed Henedy. Starting with "Ismailiya Rayeh Gay" in 1997 which the viewing public fell in love with to "Sa'eedy Fe Al Gama'a Al Amrikiya". This film launched the careers of many actors who are leading the cinema industry today such as Ahmed Al Sakka and Mona Zaki. Al Sakka is also known for his Eid films such as "Horob Itirary" in 2017 which was a huge success.
WE SAID THIS: What was the first Eid film you ever watched?