If your browsing and searching led you to this article, then you're most probably a fitness and sports enthusiast. And if you are, then rejoice, we might have the perfect addition to your nutrition plan to up your game and help you reach your fitness goals faster! Healthy food leader, Danone, just launched a new product that can take your fitness life to new heights, HIPRO.
HIPRO is a concentrated yogurt drink with 20 gm of protein that is currently making a huge buzz on an international level; from being the number one bestseller in Brazil to sponsoring the United States' NFL (National Football League) under the name Oikos Black, and the Australian Olympic Teams as YoPRO.
The new product is expected to do the same in Egypt, for all the right reasons. Egyptians are increasingly becoming more concerned about their lifestyles, diets, and health and HIPRO could be the missing link that can help them achieve that.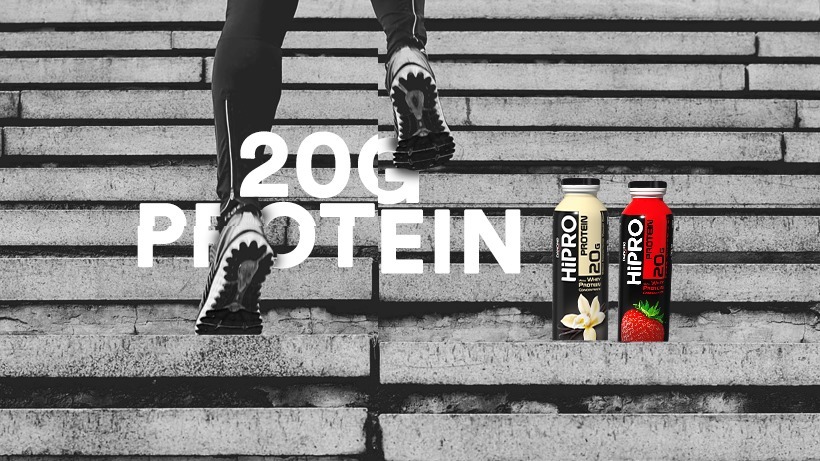 The fact that HIPRO is released by Danone ensures its superior quality. However, the premium quality doesn't come with a premium price. The product is sold at a very affordable EGP 20.
For that convenient price, you'd get 20gm of protein of which 4.9gm BCAAs (branched-chain amino acids), with 0% added sugar, 1.5% fat! You definitely don't need to sacrifice flavor for a healthy treat; HIPRO tastes amazing and comes in two flavors, vanilla, and strawberry. Check them out and let us know which is your favorite in the comments section!
WE SAID THIS: Get ready to fuel your journey!