We Got Exclusive Access to Netflix's Upcoming "Space Force" and Here's Our Take!
Via Netflix Media Center
Days ahead of its release, we got the chance to watch the upcoming, highly anticipated project, the Netflix Original Series, "Space Force". The series is co-created by masterminds Steve Carell and Greg Daniels from "The Office"! It features Steve Carell, John Malkovich, Ben Schwartz, and Diana Silvers.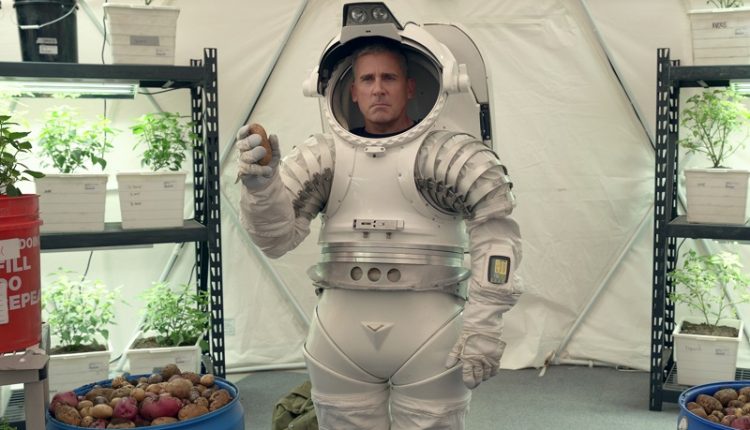 If you're not a fan of movies and series set in space, then worry not, you still might enjoy "Space Force". The series is ten episodes with an average of half an hour per episode. It's fun, light, digestible, and you'll binge your way through to the finale before you know it, and as with most of the Netflix Original Series, you'll be hooked and waiting for next season!
The comedy series isn't about complex space stuff that only people who are interested in sci-fi will understand and enjoy. It's a light and sarcastic workplace comedy the follows the story of four-star general Mark R. Naird, who is thrown for a loop when he finds himself tapped to lead the newly formed sixth branch of the US Armed Forces: Space Force.
The stakes are high as Mark and a group of scientists and "Spacemen" are tasked by the White House with getting American boots on the moon (again). The relationship between Mark and his colleagues and the decisions he has to take and how he takes them while at work are pretty hilarious. The contrasts between the critical situations that put you under pressure and the hilarious ways they try to solve these situations will definitely lead to a few giggles.
The personal side of Mark's character and his relationship with his daughter is touching and heart-wrenching, and many will relate to the challenge he goes through between his very critical responsibilities at work and his daughter wanting him to be there when she needs him.
It's been a while since we've seen something this well-made. By all means, the series is a treat that you'll enjoy watching till the end.
WE SAID THIS: What's your all-time favorite Netflix Original Series? Let us know in the comments section.