With everything closed due to COVID-19, we need to stay at home to practice social distancing norms. Although this might be the perfect preventive measure against coronavirus, it has significantly disrupted our daily routine.
No matter what your occupation is, we bet you are in your sweatpants right now! Well, this is just one effect of this pandemic. Spending time at our home with that laid back ensemble was everyone's dream. But, not now, when we have experienced what it is like to be at home 24/7, we all want to get out and get our usual self back.
You must be getting bored with your everyday look in the quarantine. Well, ladies, get dressed as now is time to make your day bright. Girls ditch those sweatpants and take out your jewelry to get feel better and radiant. You might need access to a diamond information platform, so you have the superior quality diamond jewelry.
Therefore, let's see how you can incorporate diamonds into your quarantine routine without any further ado.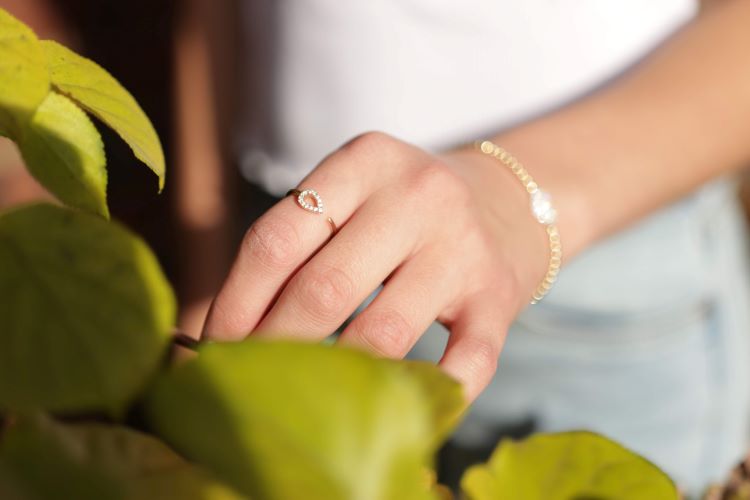 Rings
Show off those lovely fingers with a classy and elegant ring! Rings can be worn daily and add an instant style to your hand. Whether you like eternity rings, fashion rings, or gemstone rings, you can wear rings without a need for the occasion.
A ring ought to be a part of every lady's everyday jewelry collection. It is because rings can include that pinch of shimmer or sparkle you want without requiring a pair of stunning earrings or even a bracelet.
While at home, you should prefer simple rings as simple are classy rings look the most elegant. You can go for a simple band or a band with minimal work. Regardless of the situation that you want a ring for, make sure to get a ring that you feel comfortable in and don't want to remove it ever.
If you are at home, wearing your favorite rings can undoubtedly boost your mood and confidence. You can even put on those unique rings that remind you of a specific occasion so you can cherish those memories.
So, grab your card and shop for some fantastic and eye-catching rings online! After all, what else can we do for fun at this hard time?
Earrings
Every woman loves earrings. Also, they are ideal for everyday wear and suit every woman. Earrings can make you feel put together instantly.
The earring is a great way to achieve a stylish and no effort-made look if you want to feel dressed while at home since this jewelry piece can accentuate your best facial features by drawing attention to your face and eyes. Whether you are a fan of big hoops or simple diamond studs, you can add glamour to your life with this jewelry piece.
However, since we are quarantined and have to stay at home, there is nothing better than studs that will comfort and style. Undeniably, diamond studs are understated and elegant. But, if you select large studs, they can accent your wardrobe in the right way.
Just wear your hair in an undo or keep them set to the side and show off your beautiful diamond earrings. Don't forget to pick multiple gemstone earrings to pair with your different outfits.
So, now when you feel your sweatpants are not enough, you can use studs to jazz up your outfit. If you want to get ready for a formal zoom call, earrings can help accentuate your formals.
Necklaces
Necklaces are another essential jewelry pieces you must have in your wardrobe. Having a go-to signature necklace can turn into a part of your personality. Whether you are a fan of a single neck piece or layered necklaces, you can't go wrong with either of these looks. Chains can instantly take your look up a notch.
If you are confused about what necklaces to buy, you can always layer a few accessories to create a unique and stunning look. Ornaments can showcase your personality and can make your outfit feel complete and gorgeous.
At home, you can layer your necklace with blouses and pants to give them a polished look. Try to pair the chain with your outfit daily and love the 'new you.'
Start wearing a necklace every day to notice the difference in your personality. You can choose thin-chained jewelry or most classy pieces with pendants to make a bolder statement.
Tip: Don't buy layered necklaces. Instead, purchase accessories for your neck that you can layer yourself to create different and stunning styles daily.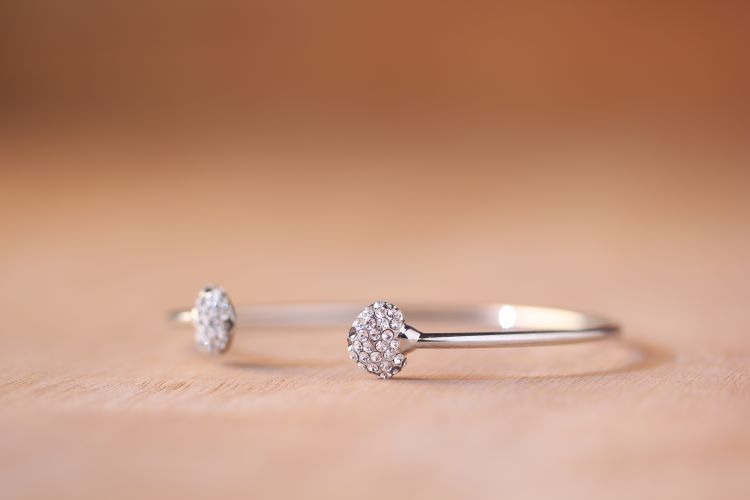 Bracelets
Our list is incomplete without showing you something for your wrists. While many women love to wear an elegant watch, some women like to layer different bracelets. A bracelet can turn your dull and boring outfit into a wow ensemble and make you look sophisticated and put together in no time.
And, if you are in the latter category, you might be in luck since bracelets can be great fun to complete your outfit. Either you can wear a single prominent bracelet or layer some of your statement pieces to layer them all for a classic jewel.
But, make sure to go for a timeless piece that goes with your dress. If you are wearing casual, you can go for a thinner bracelet, but if you are carrying an elegant dress, you might want to pair a diamond-studded statement bracelet to complete your look.
Wrapping Up
Quarantine has put all of us in our relaxed zone. But there is nothing better and more fun than getting ready to conquer the world like we used to.
While many of us don't want to step out of our comfort zones, you will feel amazing by incorporating some of your favorite pieces into your daily wear and adding some sparkle to your otherwise dull outfit. However, if you like to wear jewelry, wear a piece that pops out. It will be more than enough, and you can thank us later for it.
So, ladies, get ready, dress like a princess and conquer this quarantine time as well!
WE SAID THIS: Treat yo self!