'Happiness in Watercolor' is set to be the first Watercolor Festival held in the UAE from Feb 22 to 25 at the American University in Dubai (AUD) and Cartoon Art Gallery in Al Quoz. The Festival is organised by the UAE branch of the International Watercolor Society (IWS UAE) in collaboration with Cartoon Art Gallery.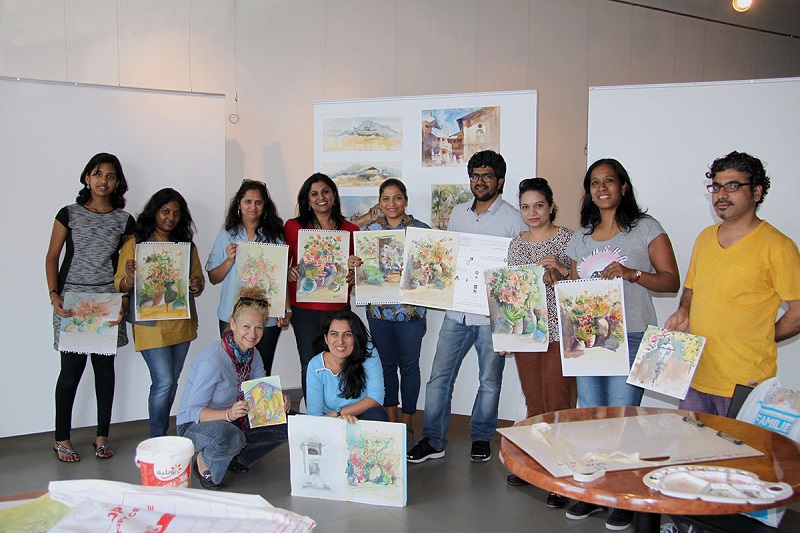 Happiness in Watercolor is the first and biggest festival of its kind in the region. It will feature live demonstrations, and Plein Air painting sessions conducted by various prominent contemporary water-colorists such as Alvaro Castagnet.
"We are excited that Castagnet, the world's number one watercolorist, and many other celebrity artists are participating in the festival. This is a great opportunity for artists and art lovers in the region to watch the masters at work, to learn from them, and to paint alongside them. Over 600 artists from 50 countries participated in our competition and we are proud to present the best of these works during the festival. Considering the growing popularity of plein air painting we have planned several such sessions at various picturesque locations so that participants can enjoy painting the beauty of the UAE's natural landscape and impressive architecture," said Mrinmay Sebastian, country head of IWS UAE and manager of Cartoon Art Gallery.
After the festival, a painting tour will take place from Feb 26 to March 1, which will take the international participants to several touristic sites across the UAE to learn more about the heritage, culture, and history of the country.
WE SAID THIS: For more info visit their website