Vodafone's New Budget-Friendly Smartphone Is Basically Free
Via Vodafone
This just in! Vodafone just launched their new "Smart Turbo 74GDualSIM" handset, and we're not even exaggerating but it looks really freakin' cool. The smartphone's price isn't the only convenient thing about it, the phone itself is very suitable and fitting, making it the ultimate device that caters to everyone's needs and wants.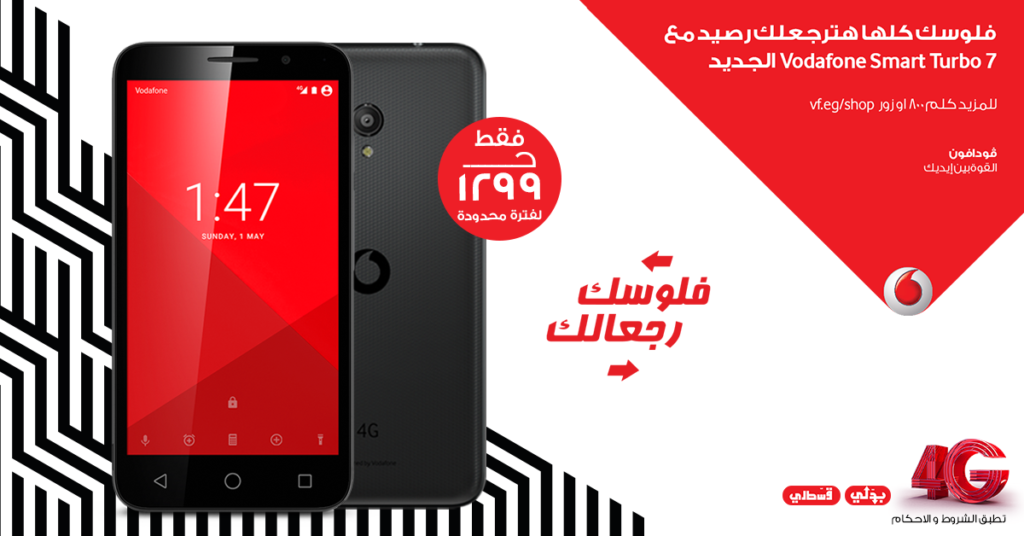 It could be argued that the new Vodafone smartphone is, to some extent, free. How, you say? Vodafone is basically giving their costumers the money back for the full price of the handset. In other words, every single piaster you pay when purchasing the "Smart Turbo 74GDualSIM" will be returned over 12 months as actual balance; so you'll be able use them as minutes, SMS, or MB.
The device also sports a dual SIM device option. Thus, you won't need to walk with two phones anymore.

We know, you're probably thinking this is too good to be true, possibly because of the phone's jaw-dropping price. It's only natural to think that the handset is undoubtedly a primitive one, except, it really isn't. A quick look at the specs will make you think otherwise. But honestly, we genuinely believe that the key reason why one should seriously consider this smartphone is the fact that it supports 4G technology.
WE SAID THIS: You could literally afford this phone if you skipped two sushi outings!