Vision 2030 Has Done it Again! Saudi Women Can Now Register For The Haramain Express Training Program
Vision 2030 keeps doing the women of Saudi Arabia justice! Saudi women aren't just driving cars and racing, now they can drive high-speed trains. The Saudi Railway Polytechnic (SRP) announced that registration for Saudi women to train in the Haramain Express Train Leaders program is now open. Obviously, this just takes being a woman in Saudi Arabia to a whole new level.
The General Manager of SRP, Abdul Aziz Al-Sugair said, "The daughters of the homeland constitute an important component of the fabric of young national talents worthy of localization, as they will contribute to the advancement of the railway industry and its sustainability. Their excellence will also contribute to raising efficiency and quality of services, and achieving the Kingdom's Vision 2030 by transforming Saudi Arabia into a global logistical center."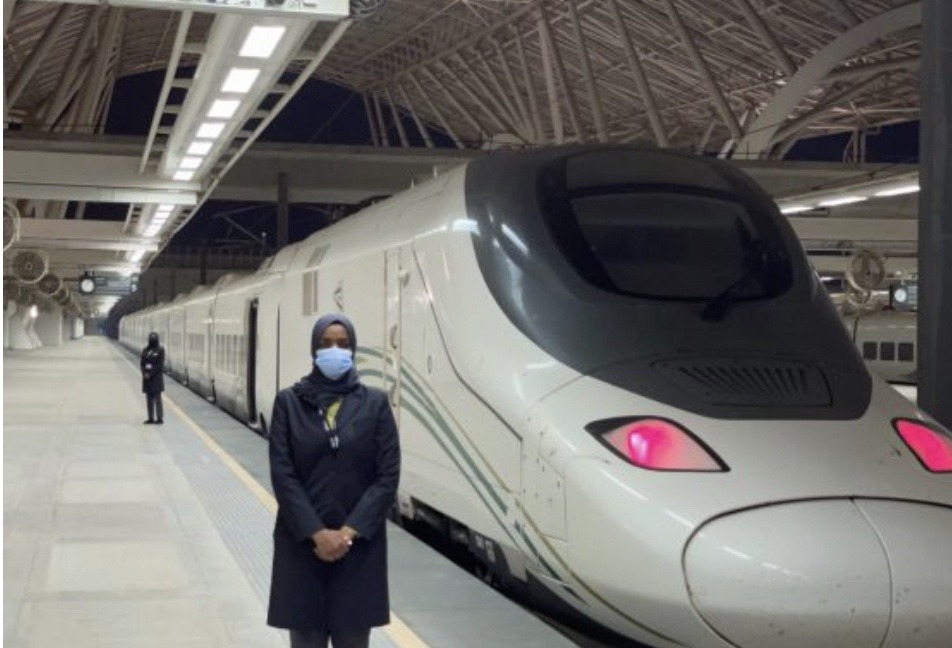 The Haramain express train connects Makkah and Madinah. It plays a crucial part in the daily life of the Kingdom, as it carries up to 60 million passengers a year. According to the SRP chief, "Female drivers will help raise efficiency, quality of Kingdom's express service."
The training program will start on Feb. 15 in Jeddah and will last for a year; it includes practical training at worksites. The program has so many advantages, such as that trainees will be paid monthly an amount of SR4,000. After finishing the training, they can be employed in Renfe KSA, which is one of the companies sponsoring the Haramain train, and get a salary of up to SR8,000. Moreover, they will be provided with social insurance and health insurance!
It's just like Al-Sugair said, "Saudi women will help meet the need for more qualified drivers following high demand for the Haramain service."