Viral Videos of Whales in Marsa Matrouh Denied by Ministry of Environment
Via Science Alert
A number of videos circulated around social media of a very loud and terrifying sound at the Egyptian North Coast in Marsa Matrouh! The videos displayed the beach's scenery with an extremely loud noise and a speaker who claimed that it was a sound generated by whales. The circulated videos scared people so much as it appeared in the comments and very few who pointed out that the videos were fake, although it's very clear that they are.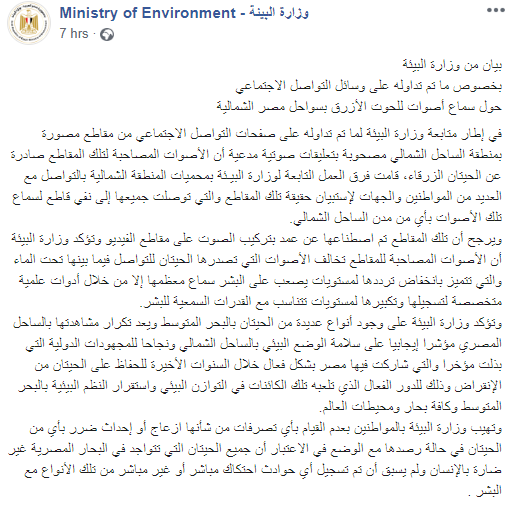 The Ministry of Environment released an announcement earlier today to deny that these sounds belonged to whales. They confirmed that there are whales at the Mediterranean sea but that they're not dangerous, by all means, and that there were no recorded incidents of any interaction between them and humans.
The announcement also pointed out the fact that the sounds in the viral videos are far from the original sounds of the whales, and that it's impossible to hear their voice and record it so clearly with normal smartphones.
WE SAID THIS: Make sure of the validity of the news you share on social media!