The tragic incident that had Mahmoud Mohamed Bayoumi murdered at Heliopolis restaurant, Keif, on the night of the Africa Cup of Nations finale has not been forgotten. With hundreds of social media users taking to the Internet to voice out their opinions, it was about time until someone had to do something. We just didn't expect this.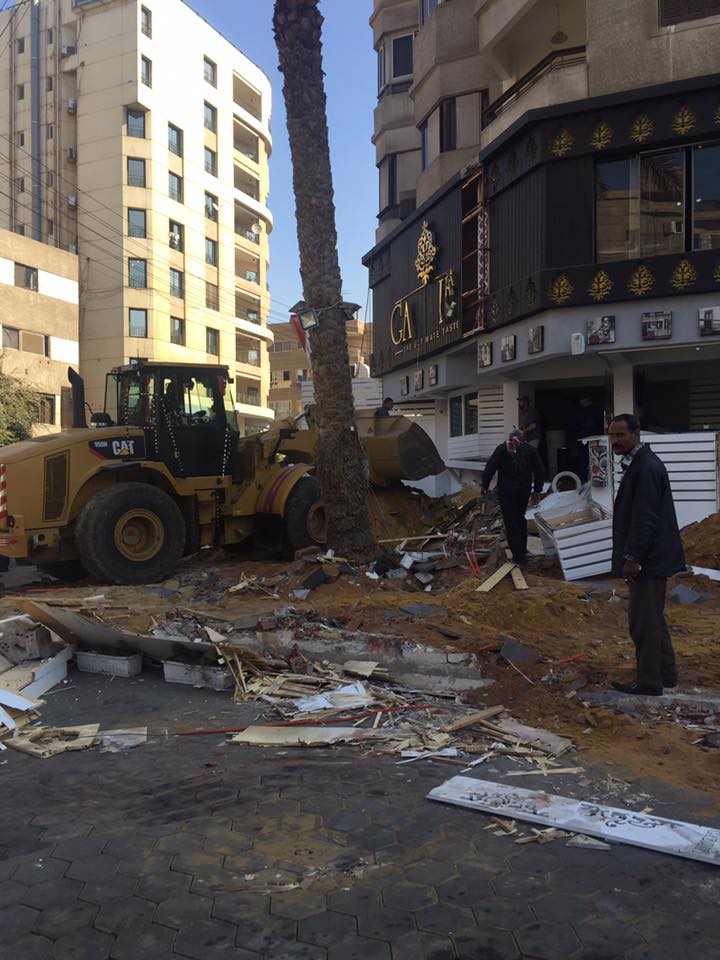 Pictures and videos have surfaced online of El Nozha Street (where Keif is located) where police excavators haven over the street and demolish every cafe and restaurant that stands in their way…except Keif.
The reason for that is probably because Keif is currently a crime scene and cannot be touched. But when the police where asked why were the other establishments where demolished, they allegedly replied with, "None of them are licensed."
WE SAID THIS: We'll keep you updated once an official statement gets released.