UNICEF Report: Are the Less Fortunate in The Arab World Receiving Proper Post Labour Medical Care?
A nurse covering a newborn baby at Special Care Newborn Unit (SCANU) at Cox's Bazar Medical Hospital. Cox's Bazar. October 19, 2017. UNICEF provides technical assistance to the Ministry of Health and Family Welfare (MoH&FW) in developing management protocols of sick newborns and standard operating procedures for Special Care Newborn Unit (SCANU).
By Febronia Hanna
Birth isn't always a beautiful thing, sometimes it is painful, depressing, and unplanned. Sometimes birth kills a mom during labor or a child is born still, these kinds of deaths usually cause an immense amount of pain that might cause trauma to the mother and the rest of the family members.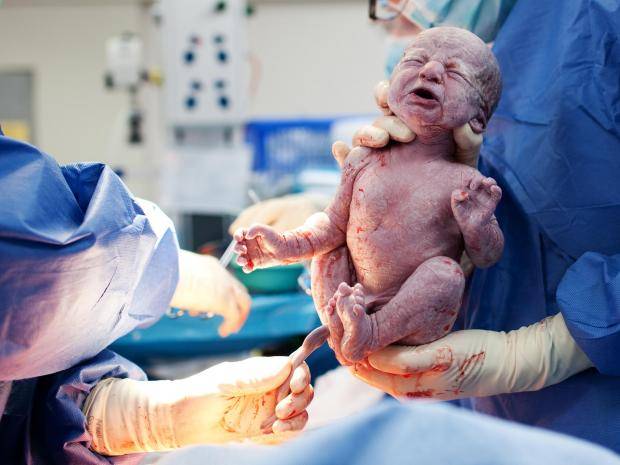 A recent report by the UNICEF, claims that 80% of these cases could have been saved with the right amount of health care, for the mother and the child, during and post the very critical, dangerous, and vulnerable time of labor.
Magda Azmi, a mother of two children alive with three children who died about three days post birth, says that the kids she bore could have been saved, if they had better post-birth care, she claims the doctors congratulated her everytime she had a child and sent her home, only so that she would find the baby getting blue at night and when she went back to the hospital they would refuse to put him back in the NICU (Neonatal Intensive Care Unit) saying there was nothing wrong with the baby. This scenario repeated itself for all of the three different babies and the baby always ended up dead.
The UNICEF's report highlighted child death rates in each country, Middle Eastern and African countries had the highest child death rates. The top countries with the highest death rates are, Mauritania, the rate is 33.7 out of every 1000 births, Soudan with a death rate of 29.4,  Yemen the rate is 29 per 1000,  Iraq with a rate 18.2, In Morocco it's 17.8, In Aljazair it's 15.6 ,12.8 in Egypt, in Jordan it's 10.6.
If you want to sign the petition for protecting women and newborns you can fill it in here:
WE SAID THIS: Sometimes you don't get to choose whether you're pro-life or choice