Your Ultimate Guide to Arabic Movies at the London Film Festival This Month
A Day For Women Movie Still via the LFF
This year is a good year at the London Film Festival (LFF). One reason for this is that two Arabic movies are actually part of the official competition. Another is that we counted a total of eleven Arabic films selected in various categories from 'Laugh' to 'Debate'. If you are a movie geek or just after some good movies to watch, make a note of the following…
Clash
After catching the film in Cannes in May as part of the Un Certain Regard selection, Eshtebak, or Clash is now in the official competition of the London Film Festival. Many of the cast and crew are expected to rock the red carpet for it on Wednesday and we could not be more proud, especially since the movie is the Egyptian submission to the Oscars this year and any exposure is getting closer to a potential nomination.
Layla, M.
The Jordanian-Dutch production is about Layla, a girl that turns to religion to escape from the incoherences that life as a Muslim teenager encompasses in her reality in the Netherlands. The amazing actress that plays Layla, Nora Al Koussour, and the director Mijke de Jong that we already admired with Bluebird should both be present to present the movie in London.
A Day for Women
Yom Lel Setat, in Arabic, is Elham Shahin's latest masterpiece starring Nelly Kareem, Nahed el Sebaei, Mahmoud Hemeda amongst many other of our favourite Egyptian actors and actresses. A Day For Women had a world premiere at the LFF on Thursday and more screenings to come. It will have its Middle Eastern release at the opening of the Cairo Film Festival next month, so stay tuned!
Barakah Meets Barakah
If you haven't heard of the Saudi movie Barakah Ye2abel Barakah, then there's something wrong with you. It premiered at the Berlinale and has since then received a lot of awards buzz as it is only the second Saudi submission to the Oscars in History. Director Mahmoud Sabbagh, main actress Fatima AlBanawi and actor Hisham Fageeh were all in London after touring festivals over the world over the past six months. Expect to laugh and be touched by everything that surrounds the love story between Hisham Fageeh's wit and Fatima Al Banawi's strong character.
Hedi
Hedi is a Tunisian movie that has been highly acclaimed in international festivals. It already won Best Actor and Best Feature prizes at this year's Berlinale. Majd Mastoura, highly diserving his Best Actor award, is brilliant in a Tunisian young man torn between his flourishing love for a tourist guide and his more conservative bride-to-be. A must-watch for sure.
The Worthy
Described by many as Emirati director Ali Mostafa's most daring film to date, The Worthy is indeed part of the 'Dare' selection of the London Film Festival 2016. The movie is part of a new wave of Arabic language action and psychological thriller movies. Guaranteed throw to the edge of your seat.
Tramontane
This is a Lebanese movie about a talented blind musician called Rabii (after which the movie is called in Arabic) brilliantly played by real-life musician Barakat Jabbour. It takes you through the character's quest for truths and for understanding the complex history of his own life.
In the Last Days of the City
Egyptian movie Akher Ayam El Madina directed by Tamer El Said is following Khalid Abdalla's character of a filmmaker trying to finish his movie in a picturesque Cairo, but also showing some of 2009 Beirut and Baghdad. The LFF brings all these cities to London this week with a few screenings and talks with director. Although shot before the revolution, it couldn't resonate better today.
Adieu Bonaparte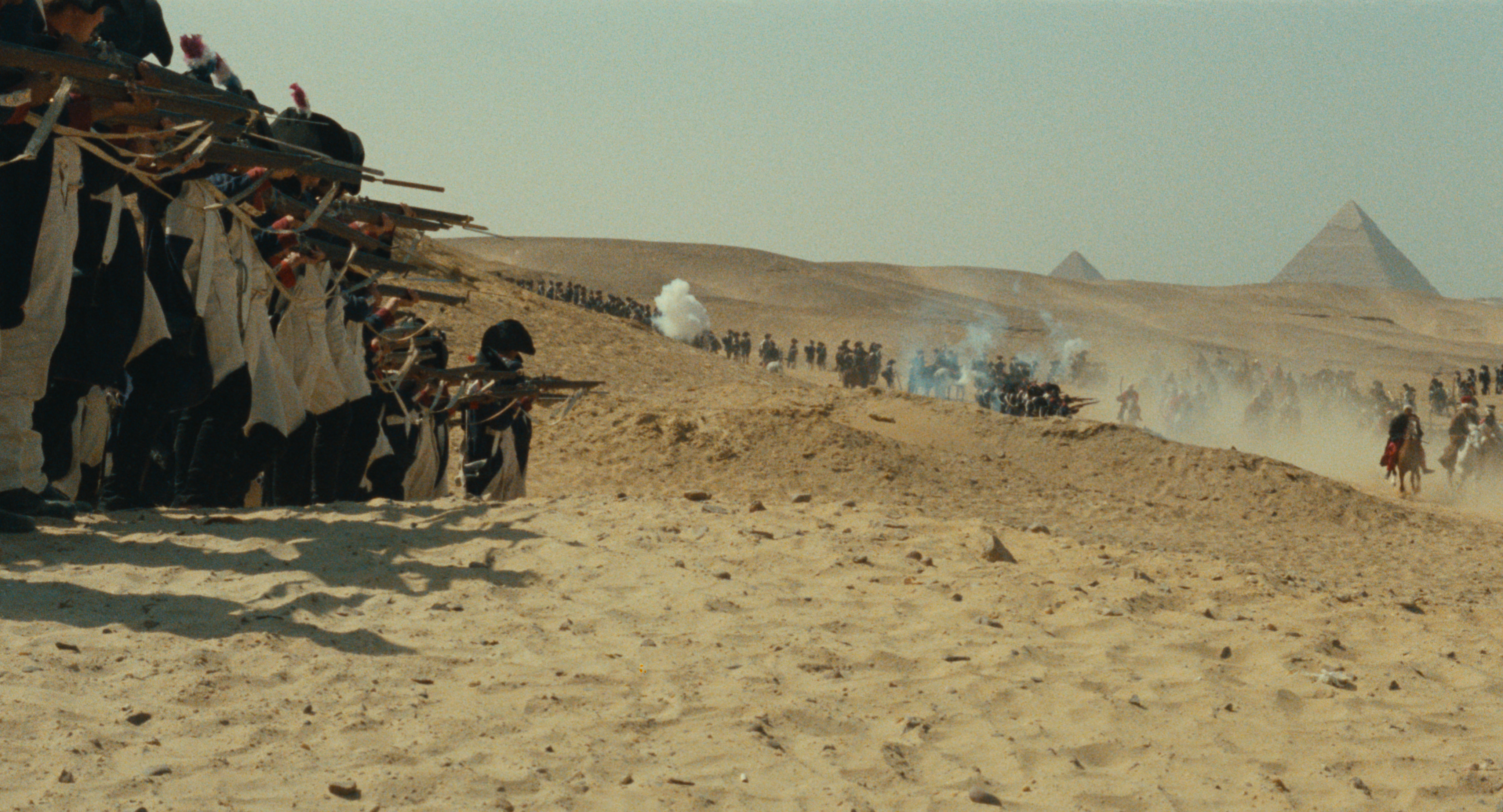 Since Youssef Chahine's 1984 movie has been renovated, Adieu Bonaparte has to say the least found a new youthfulness both on a technical and a topical level. The Egyptian quest for independence resonated in the screening rooms of Cannes as we saw last May and now in London as part of the 'Debate' selection.
WE SAID THIS: Last but not least, two Syrian documentaries are Part of the London Film Festival –  Farouk, Besieged like Me about Syrian writer and publisher Farouk Mardam-Bey. As well as 9 Days From My Window in Aleppo that focuses on the first nine days of the Syrian uprisings that lead to a civil war, all through photographer Issa Touma's window.