UGOTBOX is about to transform your online shopping experience. This one-of-a-kind service is the newest project by Eglobal, a company owned by PFI, the investment arm of Egypt Post Office. In Egypt's push to digitalize and reinvigorate its public services, Egypt Post is following suite and developing multiple ventures including this transformational service.
What is UGOTBOX?
This cost efficient and hassle-free website experience promises the best worldwide shipping solution through one of Egypt's most reputable entities. UGOTBOX promises to eliminate the frustrations customers face when ordering from U.S based stores. It gives customers access to a variety of products through access to different U.S stores.
How, you ask? Through giving customers a free tax-free US address with 30-day free storage and order consolidation to lower shipping fees and customs clearance. In other words, you get to shop for 30 days from U.S stores and ship your purchases to your UGOTBOX US address which is a complete US street address with a unique suite number at UGOTBOX facility in the U.S. This tax-free address saves you 7% of US Sales tax on the product price, while experts consolidate the items in your private warehouse in one box and ship right to your door in Egypt, cleared right through customs. Get this, this warehousing process saves you up to 80% on international shipping, domestic, and clearance fees!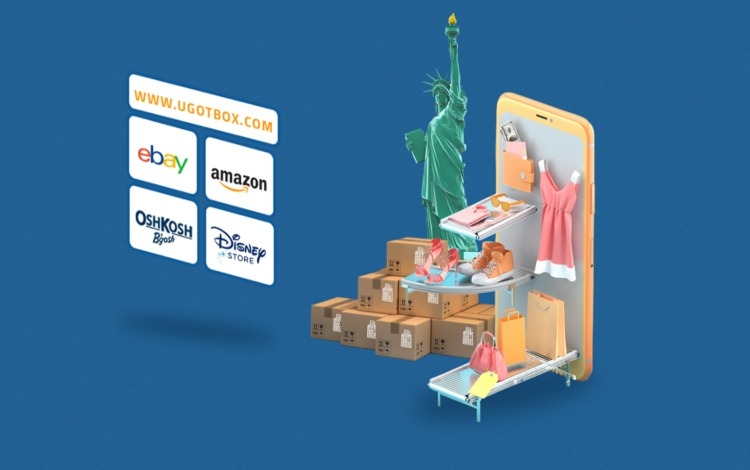 Because UGOTBOX is solely customer oriented and guarantees safety and security with every transaction, they offer complete transparency when it comes to shipping details, fees, and international shipping rates upfront before you click check-out. They also help you double check and calculate your own final international rates, which are based on weight, through a shipping calculator on the website. As for other fees and customs, you can contact customer service before you place your order for any inquiries.
As part of their customer centric service, UGOTBOX engages with customers and notifies them with live updates every step of the way through emails and notifications. Their always-on-call customer service also acts as a helping hand throughout the whole process guaranteeing you complete satisfaction. For more info, visit www.ugotbox.com!