Typical Egyptian Wedding Traditions That Really Need to Change
1.

Intro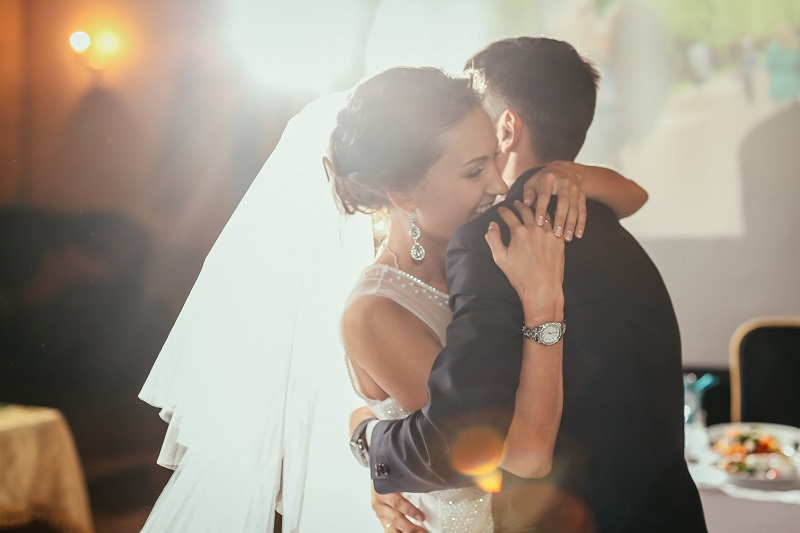 Most of the Egyptian population; if not all of it, dream of the big day aka the wedding day. Just like every single country that has its unique culture, Egypt has its own unique; and fixed wedding traditions. Hence, all weddings end up being the exact same thing, but shouldn't your big day at least be a bit special or distinctive? Of course, some people decide to go against the flow by resisting the sacred wedding rules society has entailed on us. Unfortunately, those who have the guts are not a lot, and sometimes someone; or the universe, would interfere and ruin the plan. When we thought of reimagining Egyptian weddings, we thought of the things we'd like to eliminate first. So here's a list of things that really need to change and we're pretty sure you'd agree with us on that.
2.

Egyptian Timing
Of course, this has to be on top of the list. Someone somewhere in Egypt woke up one day and decided to make up the three hours+ rule. This rule entails that if the wedding invitation said 8 pm, then guests shouldn't arrive before 11 pm, hence the wedding won't start until then. To defy that rule, the bride and groom would adjust the timing accordingly, but the guests know the rule of course so they end up coming even later.
3.

The Bride's Entrance

Since it's THE bride, her entrance should be like no other. They leave us for around ten minutes wondering where she'll come from. We look right, left, up and down until our necks couldn't take it anymore. After making a scene out of it, she eventually enters the hall as the DJ plays Majida El Roumi's Tolly Bel Abyad. It's apparently the national wedding anthem to any, if not all, Egyptian weddings.
4.

The Infamous "Zaffa"
This one just needs to disappear from our dictionary. Those singing men are loud; they usually shout instead of singing. It just ends up as a huge circle where nobody respects anyone's personal space and everyone keeps on stepping on the bride's dress.
5.

The Groomsmen Tradition
Of course, we all witnessed this before. You know when all the groomsmen surround the groom for a few minutes until he suffocates? Well, you don't want to know what happens to him, trust me. Unless you're a man who's been married before or you got the chance to be one of the groomsmen of course, then you already know.
6.

The not So First Dance
Assuming this is actually their first dance, why? Really? Why can't we all dance together and live happily ever after? Why do we have to stare at two people who can't even slow dance, whispering into each others' ears complete non-sense? We all know it is complete nonsense. Even the choice of song is usually poor, there's always a hit or trend every year that everyone follows. Trends like Christina Perri's A Thousand Years and John Legend's All of Me, and as for engagement parties, it's Bruno Mars' Marry You. Where's the factor of being special? At least change the song, people!
7.

The bouquet toss
We know the notorious -all the single ladies- war is universal, so we're going to skip that one. What we'd like to shed light on is when the bride decides to surprise her sister or best friend and willingly hands he the bouquet. Totally okay with that, but seriously, why did you gather all those desperate ladies around you for nothing? Then there's the generous bride that doesn't want to let anyone down so she gives a flower to every single girl in the hall instead. Girl, you just ruined the competitive spirit.
8.

Fiance(é) Hunting
The same girls that are so desperate to catch the flower bouquet are the same ones trying to pick up the groomsmen. However, men don't always feel intimidated when girls are all over them. Girls, on the other hand, can sometimes find it irritating. I've no clue who told future mothers-in-law that weddings are displays for future brides where they get to pick and choose for their sons. People can even be so inventive in how they approach them.
9.

The Cake
Y'all know the 20-meter high wedding cake that we never get to eat and that's probably made for photoshoot purposes? Well, inside intel, it tastes really bad. You don't have to feel bad about it. They really do make it for the sake of the show. Oh, and do you know that most of the times they're made of plastic?
10.

The Buffet
They say to save the best for last, and according to Egyptian unwritten rules, this goes for food for sure. Food is just sacred for Egyptians, that's why when they say it's buffet time, you see mouths drooling and eyes popping. We can't think of eliminating this, of course, we value food as much as you do, if not more. But can you at least stop hitting, stand in line and make sure not to finish the Om Ali, in the dessert section, before we get to it?
WE SAID THIS: To any future bride and groom, may you live happily ever after and all, but could you please be creative. Pretty please?