If you're one of the lucky ones spending the next two weeks in Rio, Brazil, this guide will show you around the best spots in the Brazilian capital.
Quick visits and hangout places around the Maracana stadium
If you're at the games and you want to grab lunch, chill out and take a break from all the cheering and adrenaline rush, here are the closest spots that are actually good.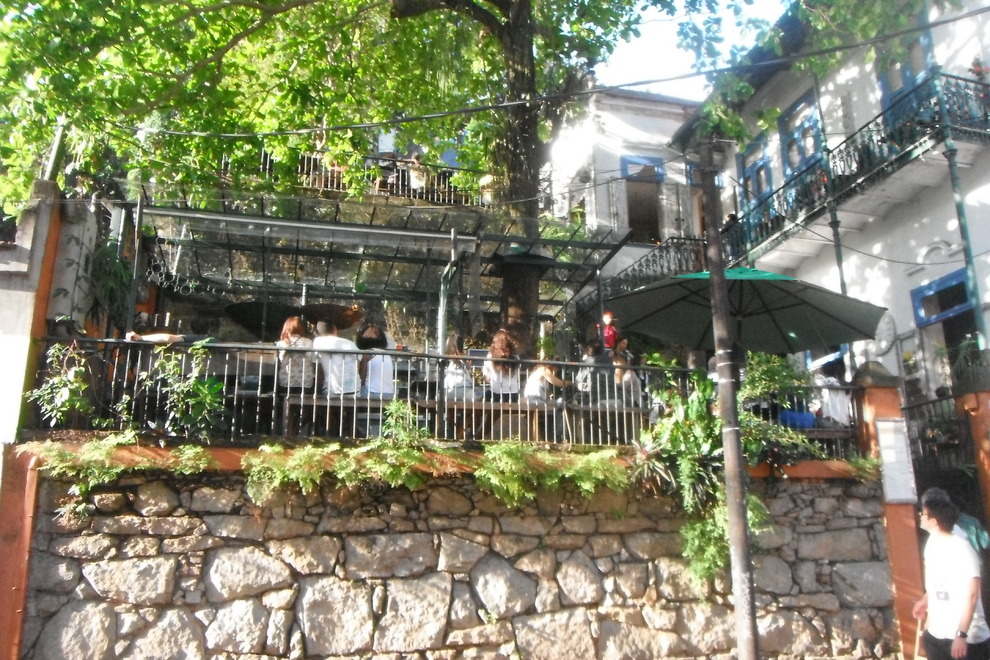 If you want to get introduced to the charm of Brazilian cuisine without being overwhelmed with it, go for Cafecito in Santa Teresa. It works well with all meals, from breakfast to dinner.
2) Shisha at Arab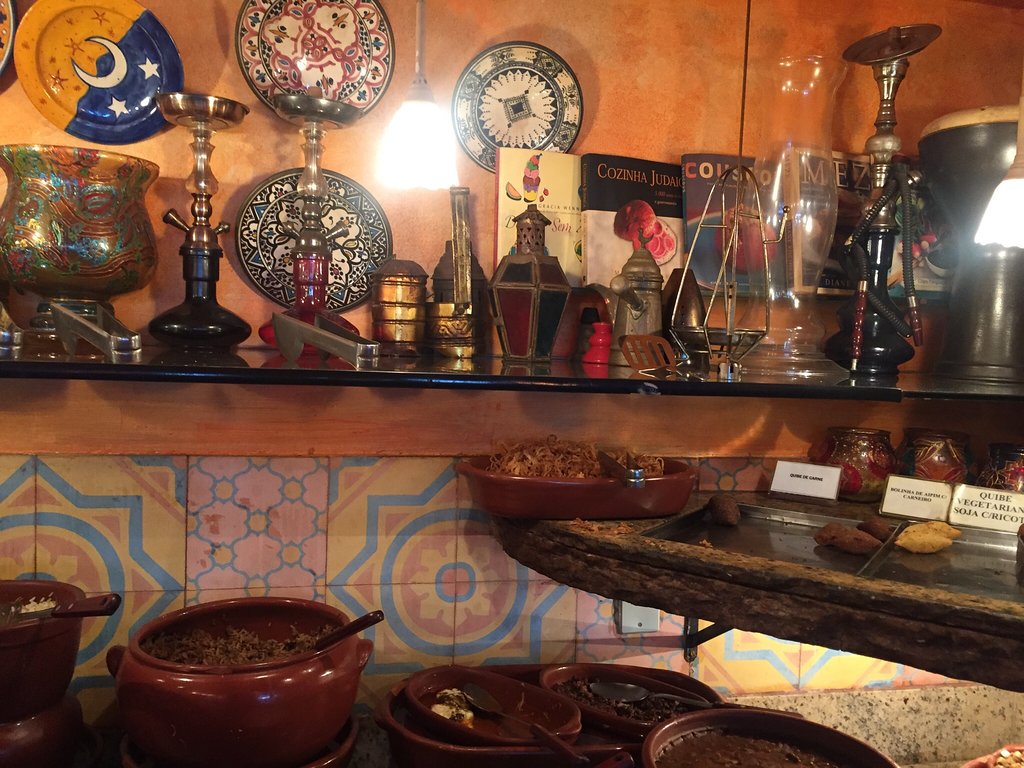 It's not just about the shisha, this place offers a wide range of Arab halal cuisine – from kebab to ba2lawa (aka baklava).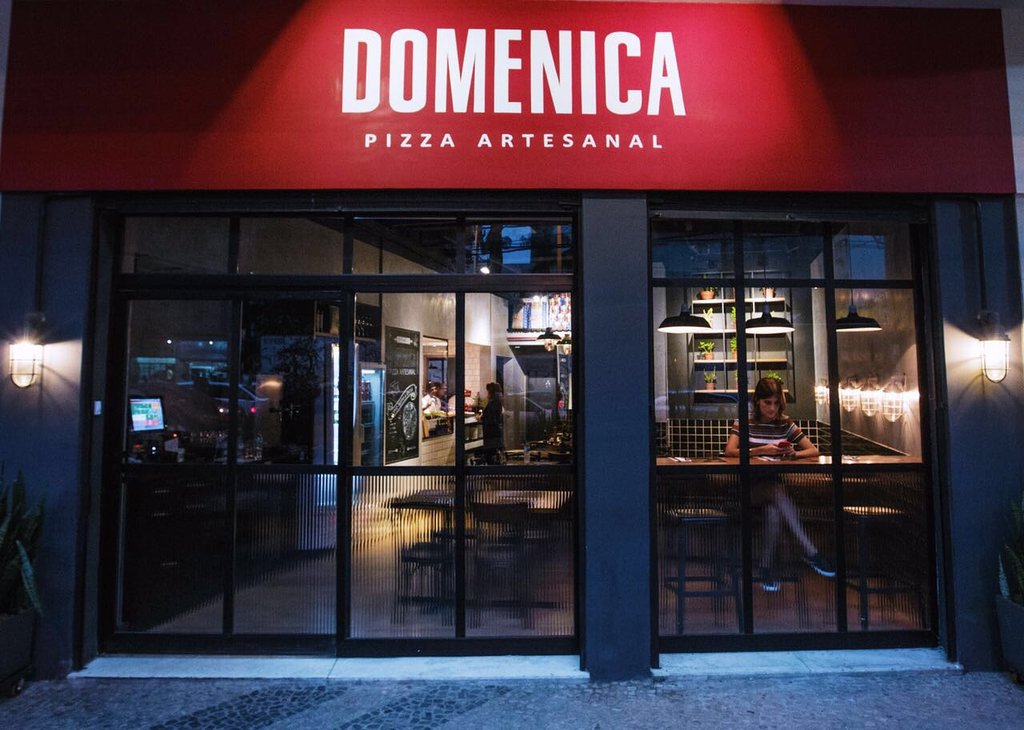 Affordable, delicious pizzas are served here at this Rio hot spot pizzeria. It's ranked #1 in Travel Advisor's restaurant reviews in Rio.
Places you can't leave without visiting
The list below contains the best tourist attractions in the Brazilian capital. If your schedule is tight, at least go check out three of them.
1) Christ the Redeemer, Corcovado
You can't miss this giant statue of Jesus Christ, aka one of the wonders of the world. Plan to stay there for more than an hour. You can reach Corcovado via subway from Rua Cosme Velho, taxi from Largo do Machado or tour bus.
2) Copacabana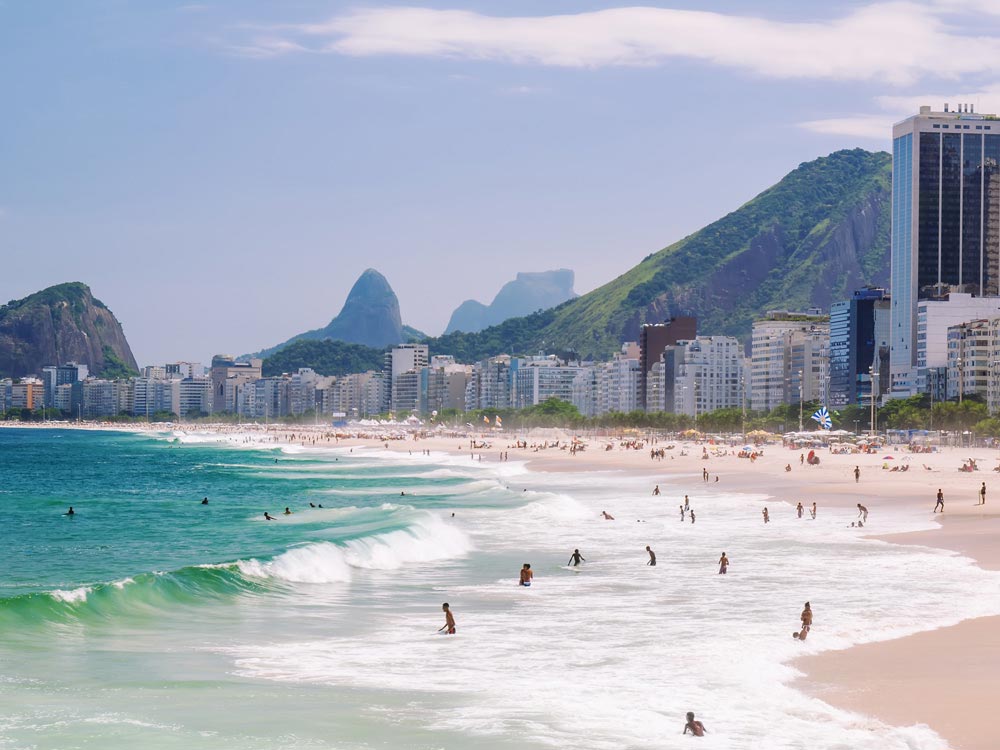 The iconic Copacabana is one the most famous beachs in the world. Its waters are very calm, you can take a canoe and enjoy the tranquility as well as the green historical sites at the borders. You can reach Copacabana by taking the subway's Line 1 or taking one of the public buses.
3) Escadaria Selaron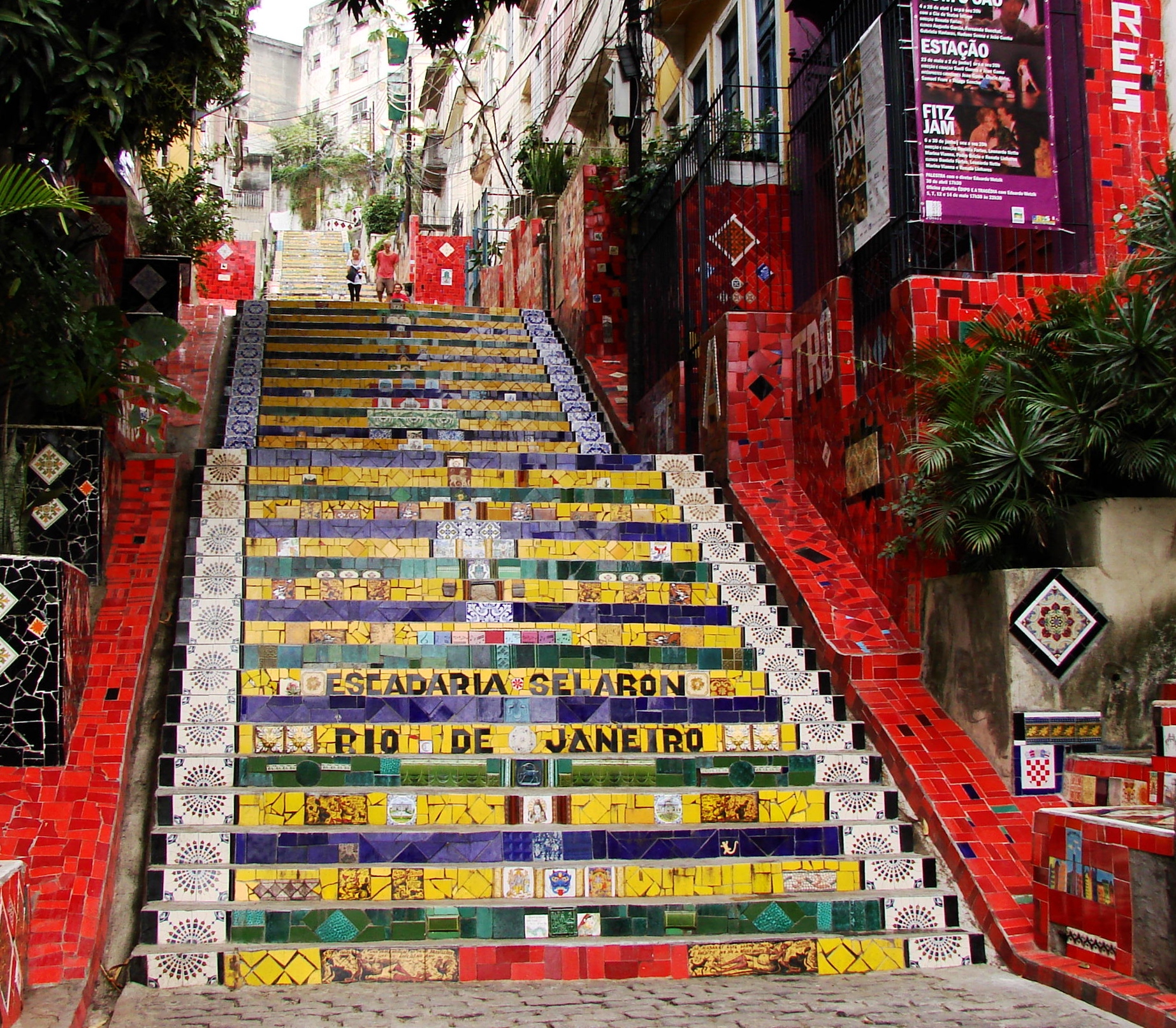 Each step is different and made of ceramic, mirrors and tiles from all over the world. It is an ongoing project of  Selaron, a Chilean artist. It gets very busy and loaded with tourists, so you'd better visit it first thing in the morning, start heading just as dawn breaks. You can reach Escadaria Selaron by taking the subway and get off at the Carioca station and walk a little to Santa Teresa, a perfect place for souvenir shopping. It's five minutes from downtown and 15 minutes from Ipanema and Copacabana.
4) Botanical Garden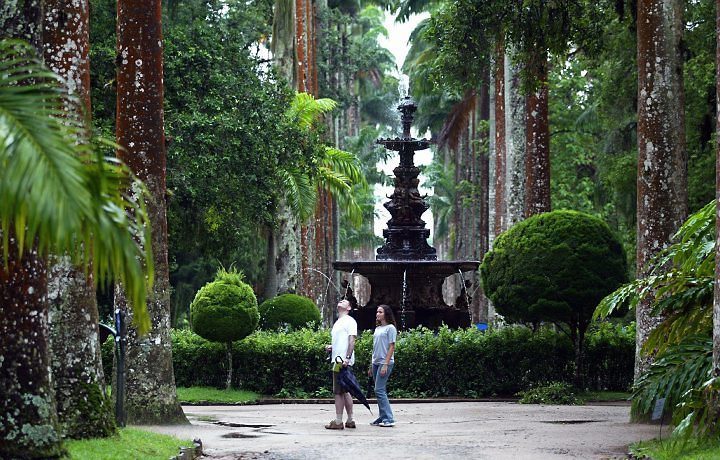 Aside from the beautiful greenery and breathtaking nature, the Botanical Garden is a home for 140 species of birds. You can reach the Botanical Garden by any of the local buses.
5) Sugarloaf Mountain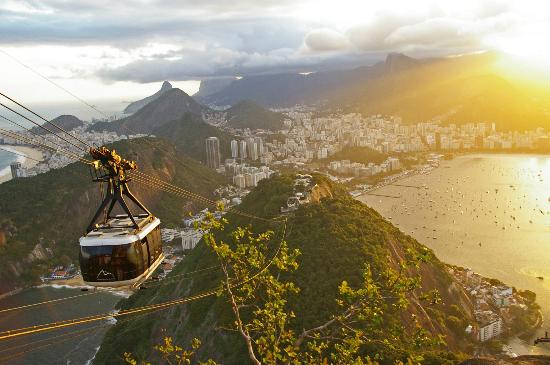 By cable car you can have the best view of Rio de Janeiro. You can reach Sugarloaf Mountain by taking the bus 513 heading Urca; ask the bus driver where to get off to reach the cable car stations.
6) Ipanema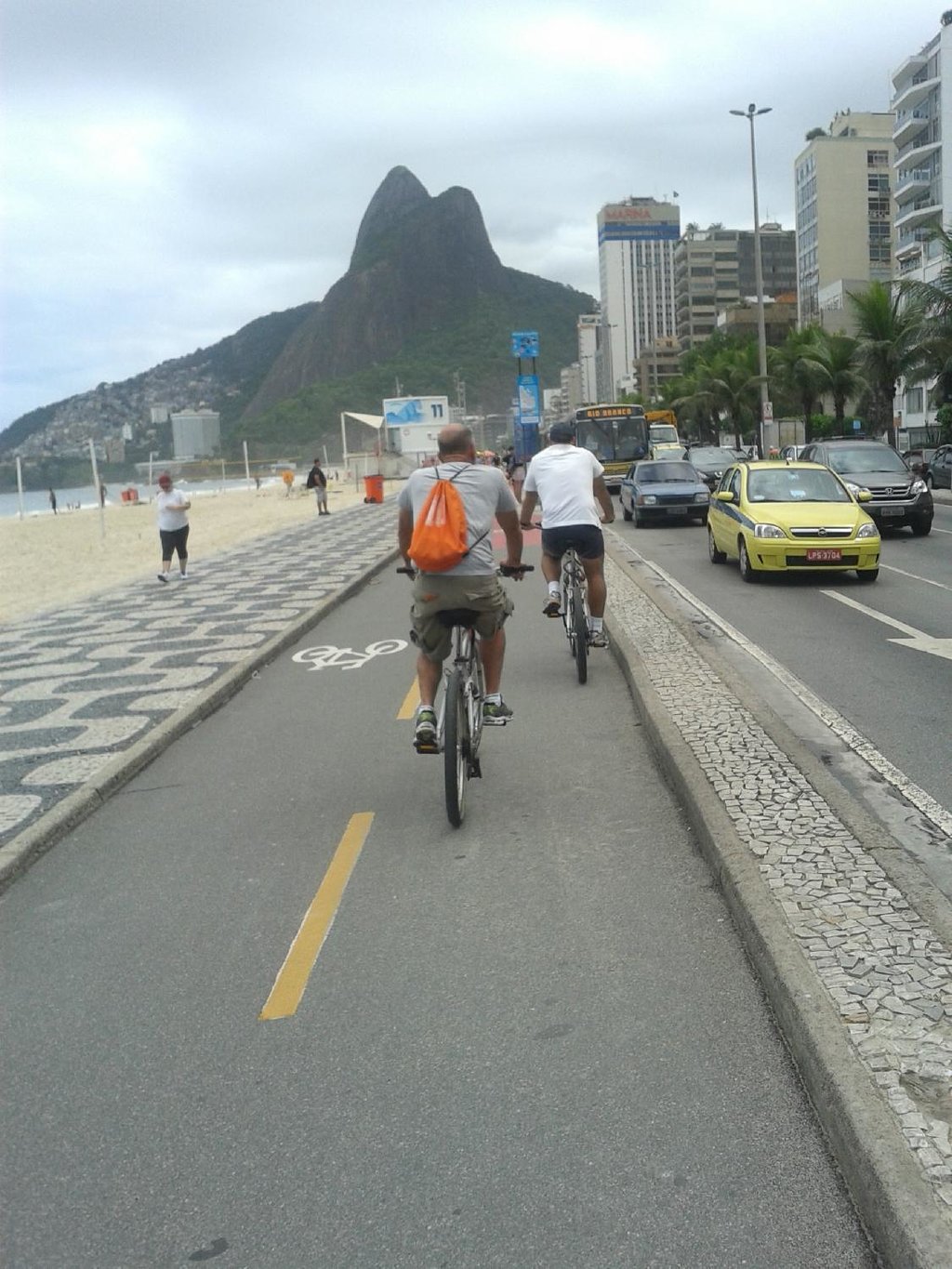 Ipanema is another iconic beach in Rio; it's ideal for walks, rollerskating and cycling. You can reach Ipanema easily by the subway (scroll up to Copacabana).
7) Parque Lage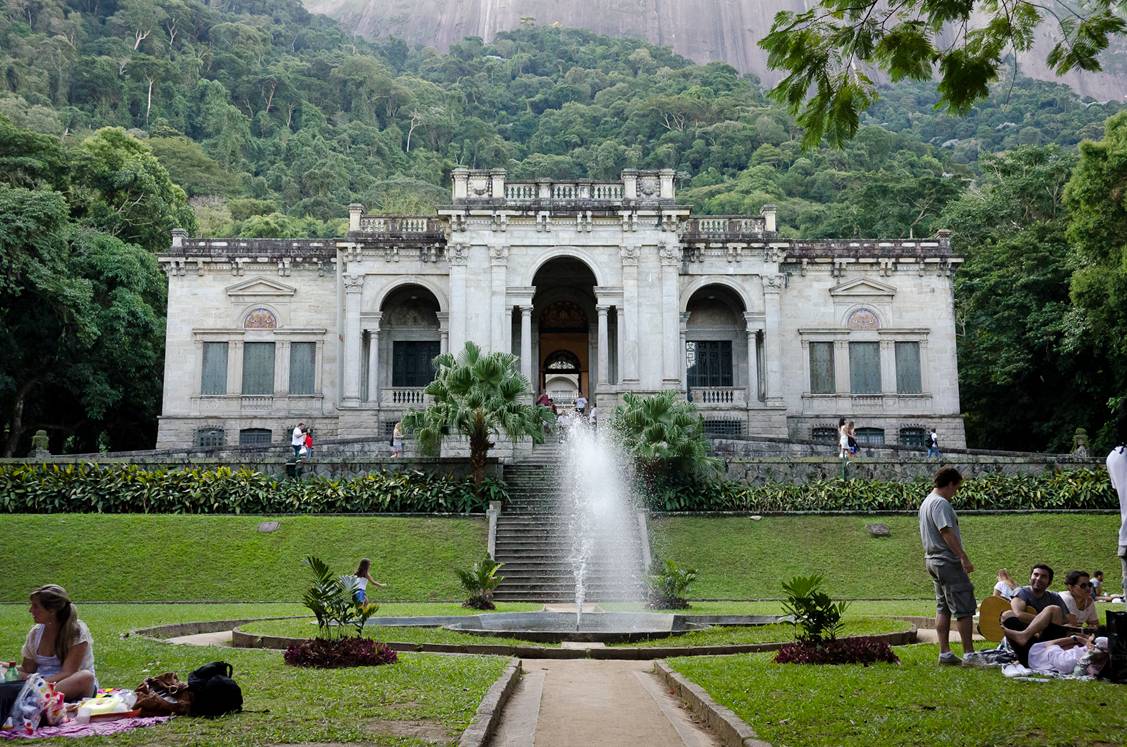 This fancy attraction is a home for monkeys. Here is where urbanism meets the wild. Enjoy the park's free-entrance art gallery and colonial-style cafeteria inside. You can reach Parque Lage by following the instructions written under Corcovado (scroll up), it's very close to it.