With the hustle and bustle of everyday life and all that it entails, it can be difficult to remember prioritizing our health. Here are our top seven habits that you need to introduce to your daily routines, ensuring your youthful look remains eternal!
1 – Daily gel wash that moisturize
Use gel wash daily to prevent redness and irritation, which also acts as a moisturizing agent simultaneously if it contains Hyaluronic acid. The gel wash is yet another product in stock that helps you to wash away all those worries. Your body will thank you for it!
2 – Hyaluronic acid serum to replump and moisturize
Make sure your skin is hydrated in the morning before the day cream with at least 1.5% hyaluronic acid serum. There are two types of hyaluronic acid your skin will need. The high molecule that aims at hydrating the skin's surface, keeping it fresh and avoiding dry skin. The second type is a low molecule that penetrates the skin gently, in order to replenish the fine lines on the skin.
3 – Apply hyaluronic acid morning cream
Apply hyaluronic morning cream daily to not only refresh the smoothness of your skin, but the SPF component of it also serves as a necessity to protect your skin from harmful sun exposure. The morning cream revitalizes those senses, starting off the day with a fresh feeling of hydration and smoothness.
4 – Apply eye cream
A routine that can be underestimated in its benefits. Every morning and evening, apply the hyaluronic eye cream, as it slows down the aging process, reduces the appearance of dark circles, and lessens the appearance of fine lines and wrinkles.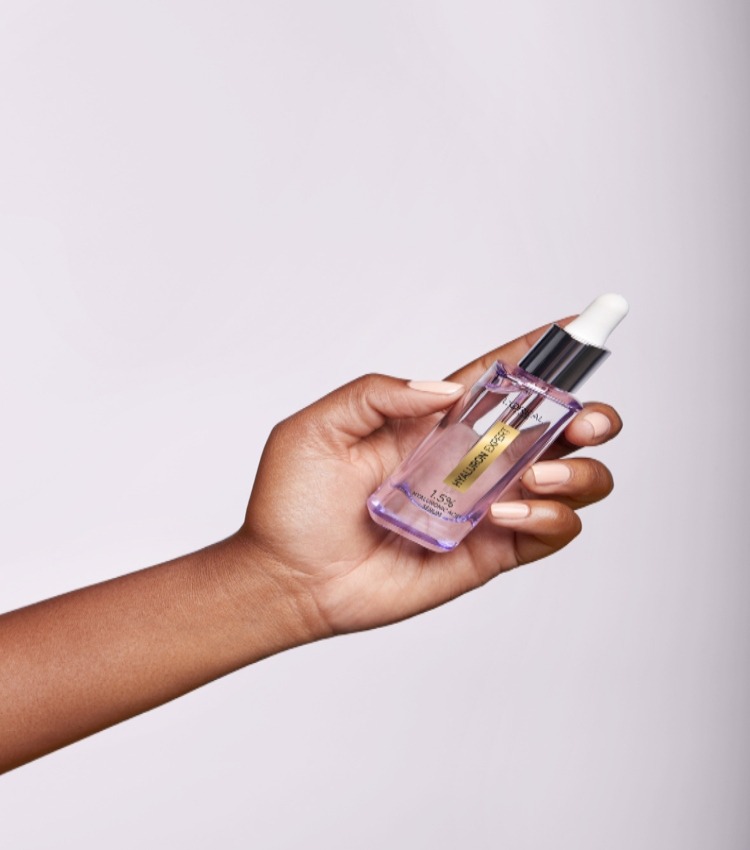 5 – Before bed, go for the night cream
Hyaluronic acid night cream will help you sleep safe and sound, whilst the cream works its magic through the layers of your skin. Balancing and hydrating your face's complexion, the night cream plumps the skin, and its glowing effects can be noticed the moment you rise up again.
6 – A weekly tissue mask
Incorporate a hyaluronic acid tissue mask in your weekly routine to clear up pores, remove dirt, prevent breakouts, and control oil secretion from your skin, whilst providing your skin with 24-hour protection with its hydrating capabilities.
7 – Keep a bottle of micellar water handy
A bottle of micellar water is not only convenient for its portability, but it works as a makeup remover, a toner, tackles acne, and helps the skin to retain its moisture more efficiently. It removes that stubborn makeup, replumps, rehydrates, and smoothens the skin.
More on L'oreal Paris hyaluron skin expert
We've got you covered though, with L'oreal's release of their new Hyaluron Expert line, aimed at reducing fine lines you've been concerned with! The new 1.5% hyaluronic acid serum, designed and tested by the renowned company, is currently a product that consists of the highest concentration of hyaluronic acid.
After just four weeks of applying it, studies show a significant decrease by 40% in forehead, eye, and cheek lines, thanks to the top-notch laboratories of L'oreal, and their innovative developments of continuous improvement within the health and beauty industry. With the slogan "So Plumpy, So Fresh, So Me, You're Worth It," Hyaluron Expert is L'oreal's way of thanking your body, and putting gratitude into action in 2021.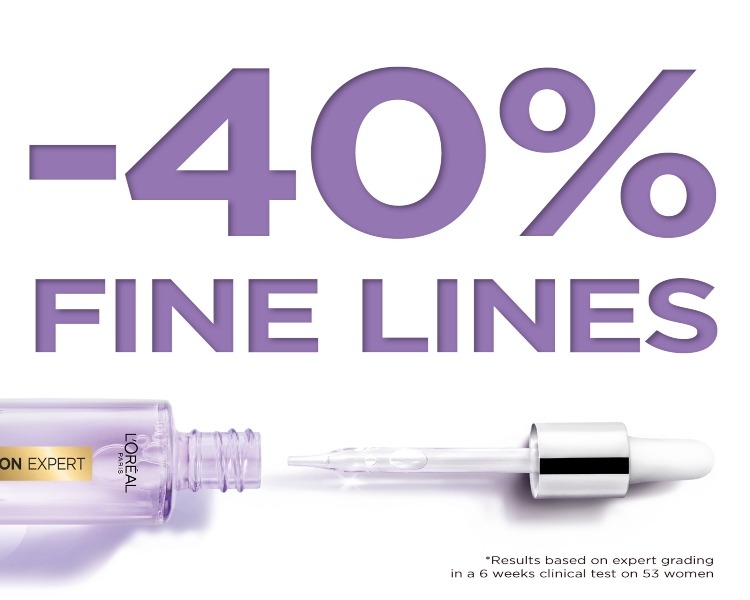 The cream is suitable for all skin types out there, as well as age groups. In addition, it's dermatologically tested, so you can rest assure that you're in safe hands with this new groundbreaking product.