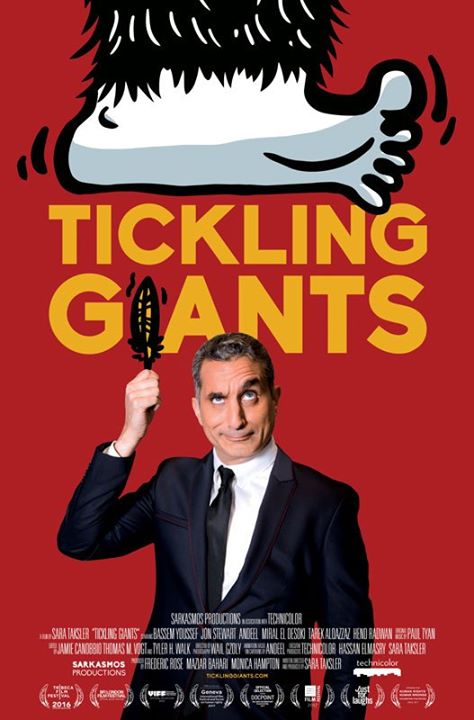 Our favorite Egyptian funnyman Bassem Youssef is back at it again with a new documentary film, Tickling Giants. The film follows the lives of Youssef and his team from Al Bernameg, and tells the story of how they endured physical threats, protests, and legal action; all because of jokes they've made. The film has a rating of 100% on Rotten tomatoes and 8.5 on IMDB.
The film had limited release in the US, but you can start watching it tomorrow! Bassem Youssef posted on his Facebook page stating that the film will be released via Netflix on the 10th of April in the Middle East.
The film is written and directed by Sara Taksler, and has appearances from the comedy trio Shady Alfons, Khaled Mansour, and Ayman Wattar, as well as Jon Stewart.
WE SAID THIS: We've missed you Dr. Bassem!