#ThinkBeforeYouShare: Facebook Launches Campaign in MENA to Help Spot False News
Via fb
Spreading false information and news can definitely cause drastic consequences, and different social media platforms are full of misinformation. Facebook has teamed up with Fatabyyano, its third-party fact-checking partner in the Middle East, to launch #ThinkBeforeYouShare, a campaign that aims to educate and inform people about how to detect potential false news and misinformation!
Through the campaign, Facebook and Fatabyyano have developed a dedicated website that will ask people to challenge the information they see on posts through three informative sections that touch on critical topics around misinformation. Like how to think like a fact-checker, the differences between a credible and a non-credible source of information, and the dangers of misinformation and the spreading of false news.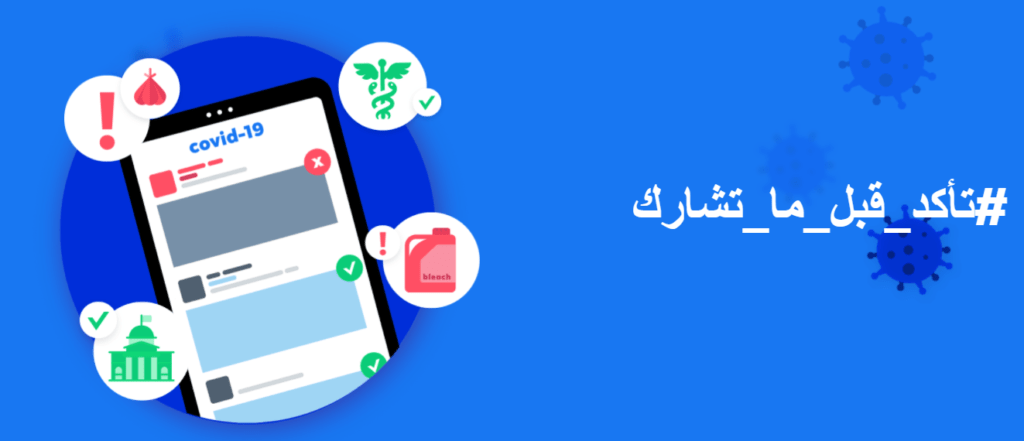 "Now, more than ever, we are working to connect people to accurate sources, and show less misinformation — especially about COVID-19. We have made significant investments to remove accounts and content that violate our Community Standards or Ad Policies; reduce the distribution of false news, and inform people by giving them more context on the posts they see — so people can decide what to read, trust, and share. With the help of our regional partner Fatabyyano and through this new campaign, we are underscoring our commitment as we look to expand our fight against misinformation," said Fares Akkad, Director of Media Partnerships for Facebook's Growth Markets.
"We are pleased to partner with Facebook in our efforts to extend our fact-checking initiatives throughout the Middle East. As a locally established entity, information verification of news sources across our region remains our utmost priority. In light of the spread of misinformation seen across Facebook's platforms, we are dedicated to minimizing the distribution of false news in the Arabic language, and giving the power back to people to take informed decisions before hitting that 'share' or 'forward' button," said Dr. Moath Al Thaher, CEO & Founder, Fatabyyano.
WE SAID THIS: We're hopeful of the impact of the initiative. Visit the website here to know more!