A Scoop of Hope: Mosul's Muslims are Rebuilding ISIS-Damaged Churches to Welcome Christians Back Home
For three brutal years (2014-2017) Mosul, Iraq's second-largest city, went through horrific circumstances that resulted in the demolishing of many churches, historical sites, and people's homes, forcing many families to flee out of the city to escape ISIS's persecution and look for a second chance in life.
Members of minority faiths such as Christians were the most affected by ISIS's occupation, especially when The Syriac Catholic church, which dates back to the mid-1800s, was brutally destroyed and vandalized with words like 'Land of the Caliphate' written on the church's walls.
Therefore, as a way to restore the city and make it livable again, a group of young volunteers called 'Sawaed al-Museliya' (which translates to Arms of Mosul) have been actively working to bring back hope to their city by providing community services which include emergency food support and fundraising to rebuild homes in the poor residents.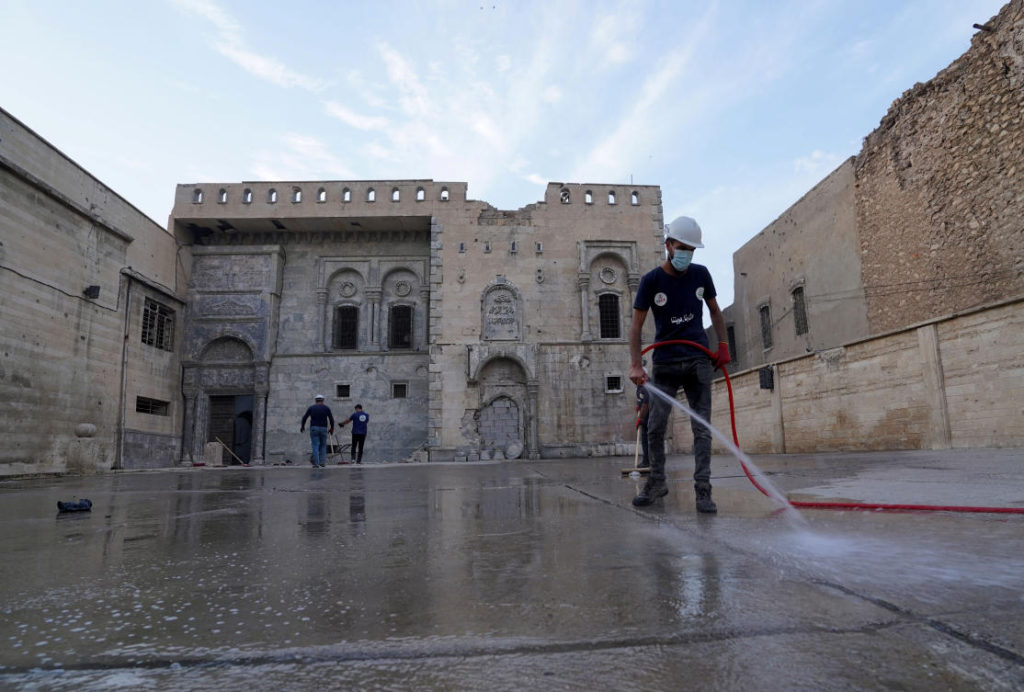 They also gathered to restore the centuries-old St. Thomas church, "This is a message to say 'Come back, Mosul is not complete without you'," said Mohammed Essam, co-founder of a local volunteer group, after spending a day of cleaning debris and dirt at the church. Adding that the Muslim youth are hoping that their efforts to support the local Christian community will reassure the families who have fled that they can finally come back home!
Thanks to the volunteer's amazing efforts, around 50 Christian families have returned to Mosul so far, while others have been going back and forth to visit or study.
WE SAID THIS: Pray for Iraq!