These Hilarious Egyptian Movies Were Actually Rip-Offs!
By Alia Abdou 
Intro
The best thing about the Egyptian cinema is even if they copied a movie's idea, they still frame it with the Egyptian taste. Usually, you'll feel that the movie is more inspired by the idea rather than exactly copying the movie. Here you go a list of the best copied Egyptian movies from Hollywood.
Teer Enta and Bedazzled
Ahmed Mekki simply stated at the beginning of the movie that the idea was taken from the movie Bedazzled. In the Egyptian movie, Elizabeth Hurley or the devil was substituted with Maged Elkedwany, which of course had added a different flavor and increased the movie's sarcastic atmosphere. Of course, having Egyptian and Arabian characters like Elkebeer awy from Upper Egypt, or the Khaliji millionaire had made the idea funnier and more relevant for the Egyptian audience.
Gawaza Meery and This Means War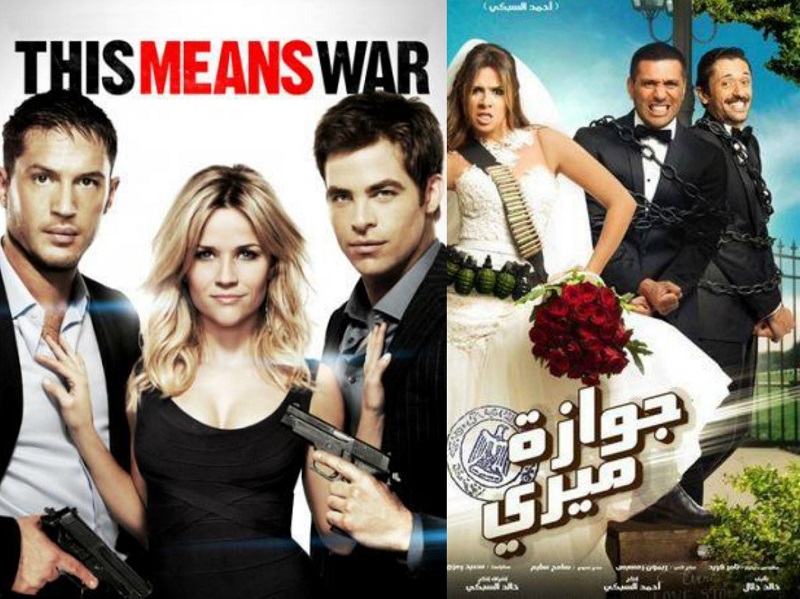 When the two best friends Tom Hardy and Chris pine fall in love with the same beautiful girl Reese Witherspoon, was definitely worth watching. But, what was hilarious is when Karim Mahmoud Abdelaziz and Hassan Alraddad were fighting for the love of Yasmin Abdelaziz.
Groundhog Day and Alf Mabrook
In the Groundhog Day, Bill Muray was repeating the same day over and over again. And, every time he was trying to attract Andie MacDowell. While, in the Egyptian version, it was Ahmed Helmy's wedding day. The Egyptian version was more touching, as Helmy started to discover new things about his family like his sick mother, which had definitely added an emotional taste to the movie. It was not 100% comedy and it even didn't have a happy ending, but you will get out of this movie learning something.
Aris Min Geha Amneya and Father of the Bride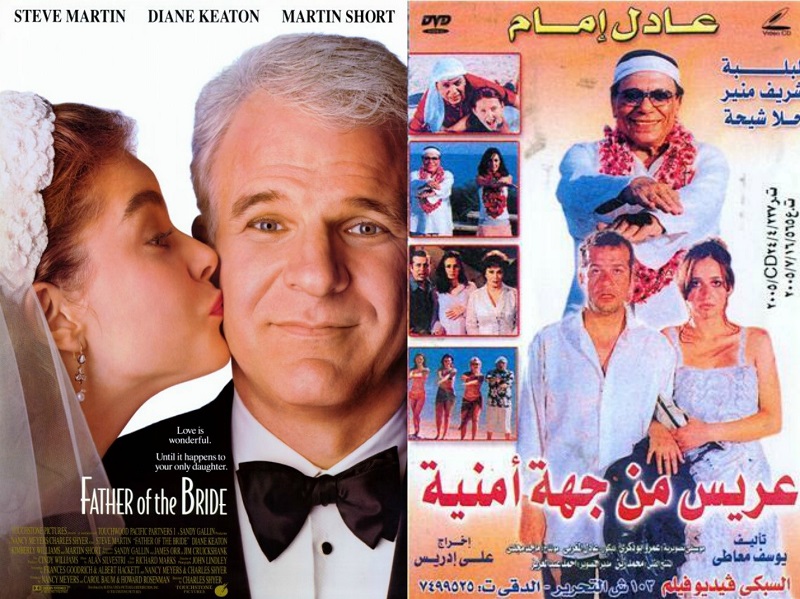 An American father, played by Steve Martin, got insane when his daughter announced that she had been engaged to a guy she just met. When it comes to the Egyptian Father, played by Adel Imam, a whole new level of protectiveness and jealousy over his daughter, was absolutely entertaining. In addition, to Adel Imam's popularity and charisma in Egypt had surely added to the Egyptian version.
Habibi Nae'man and Shallow Hal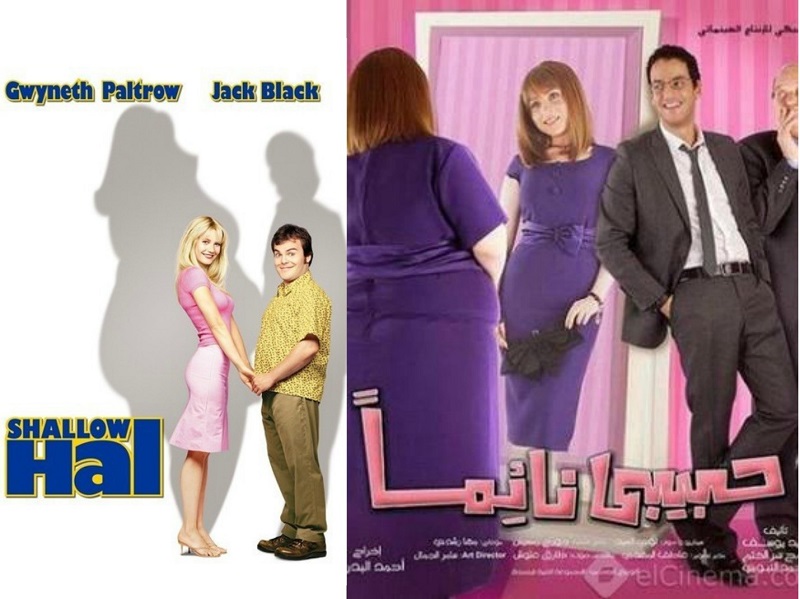 The American movie showed how superficial was the main character Hal, starred by Jack Black. Hal was affected by his father's advice about dating only beautiful and fit girls. Hal ends up hypnotized to see the beauty of people from inside not outside. Of course, implementing the same idea in an Egyptian movie, was an intelligent move, because due to the cultural impact on fat people. Even, Mai Ezz Eldin's father played by Hassan Hosny, was not happy about his daughter's weight and he expected that she will never be married or loved. Egyptian cinema needed an idea like that to have an impact on the culture superficial look to women's physicality and body figure.
WE SAID THIS: Which ones were better; the Arabic versions or the English ones?