Women always find it difficult (we really, really do) to get rid of unwanted hair. Whether it's through waxing, laser, tweezing, shaving, hair removal creams — the limit does not exist. But then I found out about Gillette Venus, and nothing has ever been the same again.

The razor is specially designed to shave all (note how I stress on the "all") body parts. The very fact that I can obtain a smooth skin in no time and pain-free still bewilders me. My favorite feature, however, is that Gillette Venus comes with two bands that exfoliate your skin while shaving (I KNOW, RIGHT?).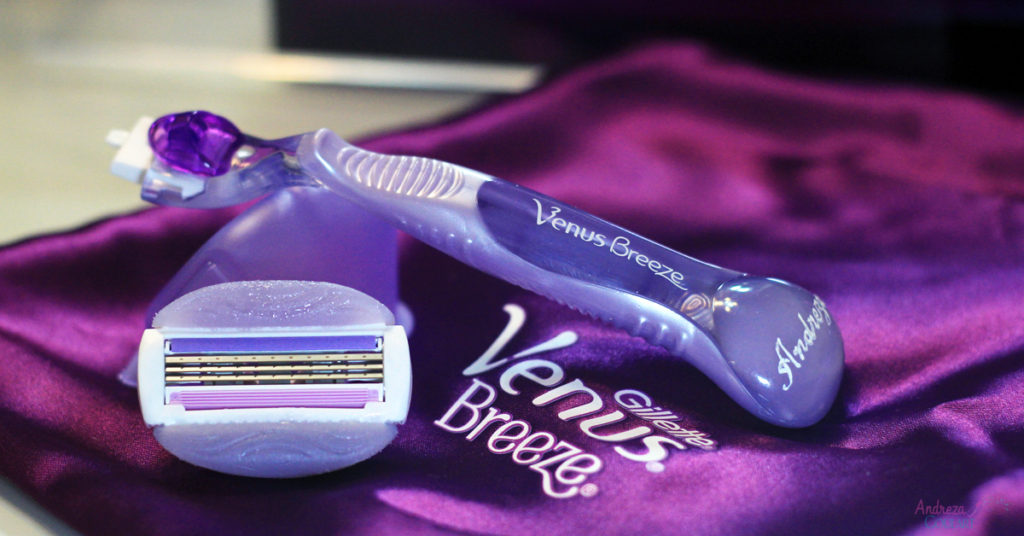 But here's the best part about this whole thing! As I was aimlessly scrolling through my Instagram feed, I stumbled upon a few fashion bloggers that are as obsessed with Gillete Venus as I am. Naturally, I fangirled because me and these fashionistas' beauty routine had one thing in common — which is why I had to contact them to find out what their favorite thing about this magical object. Here's what they said.
Farah Galal
"During my honeymoon preparations, I was a little bit worried about my sensitive skin due to expected sun exposure. Having a natural beauty routine was one of my priorities to keep my skin smooth and shiny. I loved using Gillette Venus as it was fast, and kept my sensitive skin healthy throughout the best month of my life."
Nouran Khalifa
"Beauty and fashion are my passion in life. As a fashion photographer, I take care of every single detail. Having radiant skin is the best way to exuberate beauty, which is always reflected in my photos. Gillette Venus encouraged me to wear and be whatever I want with confidence as shown in my photos."
Nadia Hossam
"I have fun with all my summery looks — I wear my favorite clothes and makeup with confidence. Gillette Venus became one of my main beauty routines ever since my college days, because I honestly don't have time to take care of myself down to the detail! I choose Gillette Venus every season, and I am absolutely in love with the results."
Ranin El Gaby
"I wanted to keep my tan from my summer vacation for as long as possible, and I have managed to do so up until now, without much effort. Keeping my skin moisturized after using Gillette Venus was very important to highlight my summer tan for as long as possible. This is definitely a must-have for every woman."
WE SAID THIS: You can visit Gillette's blog for more tips about shaving and their products.