A photo surfaced on social media of Egyptian starlets Lobna Abd ElAziz, Samiha Ayoub and Elham Shahin attending the Luxor Egyptian and European Film Festival. As usual, we can't find it in us to leave people alone and we have to make fun of something. A Facebook user wrote a funny caption implying the three ladies have an alien-like appearance.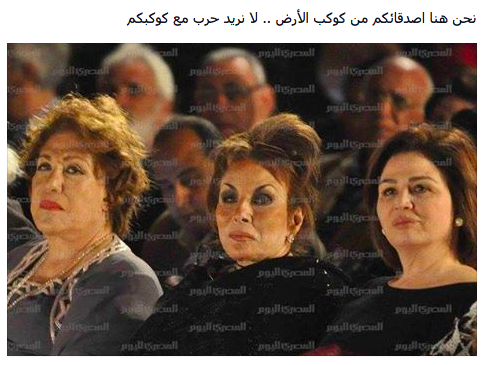 Honestly, I laughed my head off when I first read it. As I type, it already has 10k likes and 5k shares. But now I'm wondering why I enjoyed bullying three Egyptian cinema moguls, when clearly they are slaying it. Let's recap all the reasons these women are bringing their game while we are sharing jokes about their looks on Facebook.
Lobna Abd ElAziz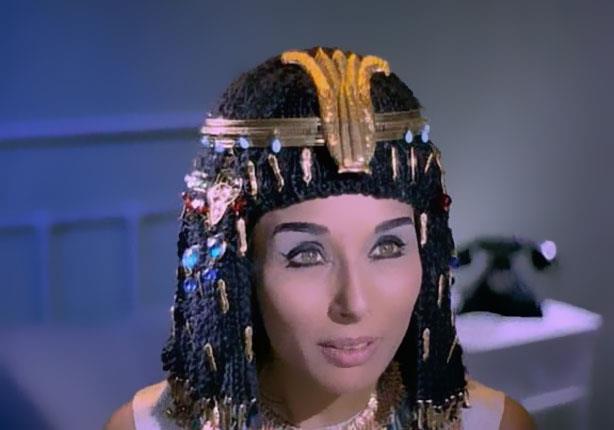 With a career as a radio host at the age of 10 before becoming a theatre actress at The American University in Cairo and getting a Master's in Theatre Arts and Cinematography at UCLA, this icon ended up on screen with the biggest names in Egyptian film history, from Abd ElHalim Hafez to Roshdy Abaza.
The woman we are making fun of is an 80-freakin'-year-old lady who got up, got dressed, left her house and went all the way to Luxor to attend a festival. I hardly get out of bed.
Samiha Ayoub
I can write about Egyptian actress Samiha Ayoub for hours and mention all the legends she's worked with and her impact on young Egyptian actresses and the fact that she has a mosalsal Waheeda coming up next Ramadan. But seriously, everyone, she is 86 years and looks AMAAAAZING.
Do you understand what 86 years old means? She'll be 90 in four years. Show me an 86-year-old Arab woman who still has it in her to make public appearances and look this fierce. All hail Queen Samiha.
Elham Shahin
Egyptian and international award winner Elham Shahin is only one of the biggest names in the Arab cinema world. The 55-year-old actress has managed to take cinema and television by storm for almost 40 years. We can make fun of her as much as we want, but it's clear that this working lady is ruling her reign and no one will rain on her parade.
What have you done with your life so far?
WE SAID THIS: Don't miss 14 Egytians You Should Block on Facebook in 2016.