Governments all around the globe almost had a breather. Some communities even started to celebrate the reduced mortality and transmission rate of the COVID-19. Unfortunately, a new, alarming medical crisis seems to be unfolding. We're talking about Monkeypox!
The virus, with flu-like symptoms, has spread to countries from North America such as the U.S. and Canada to European countries including England, Spain, and France. What alarms the experts is the virus is spreading outside of Africa in an unusual and rare way. This has led the UAE government to take precautions. Keep reading to find out more about if this virus is a potential threat to the region.
What is Monkeypox?
The World Health Organization (WHO) states that monkeypox is a viral zoonotic disease that occurs primarily in tropical rainforest areas of Central and West Africa and is rarely transmitted to other regions. Scientists first detected it in laboratory monkeys in 1958 and have been transmitted from wild animals to people. The first human case was discovered in Africa in 1970. Scientists have explained that although Monkeypox is the cousin of smallpox, it is less contagious and less severe in terms of symptoms and illness.
Monkeypox symptoms are flu-like and constitute fever, intense headaches, muscle aches, chills, exhaustion, and swollen lymph nodes. This is followed by puss-filled boils concentrated on the face which then spreads to other body parts. These can be observed for two to four weeks and symptoms can begin to appear from five to 21 days after infection. The virus spreads when you are in close contact with an infected person's lesions, body fluids, respiratory droplets, and contaminated material.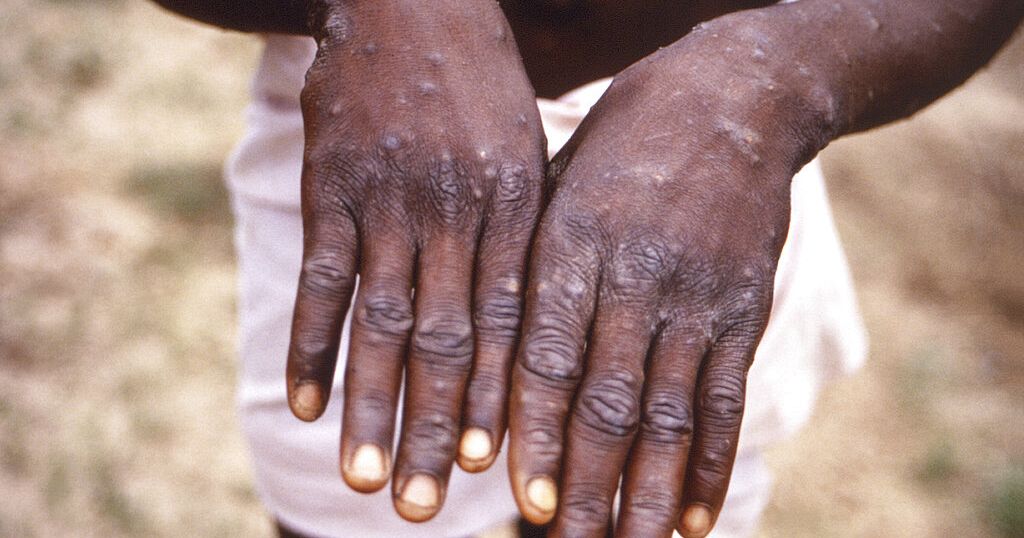 How did it spread globally?
More than 120 confirmed or suspected cases of monkeypox have been reported in non-African countries. On Friday, Germany became the latest European country to report its first monkeypox case. Other countries include the U.K., Spain, Portugal, France, Italy, and Sweden. The U.K has especially been alarmed because the number of cases has doubled since the first case and concerns. What's alarming is while some of these cases have been linked to traveling to Africa, other infections could have spread in the community, increasing the risks of a wider outbreak. The question remains, could this virus spread to Middle Eastern countries?
The UAE responds
So far, there haven't been any cases of Monkeypox reported throughout the region and many countries have yet to respond. The WHO has called on all countries to be vigilant against Monkeypox. In response to the outbreak in the west, health authorities in the UAE are implementing precautionary measures to prevent the widespread of the monkeypox disease after the rising number of cases reported globally.
Both the Abu Dhabi Department of Health and Dubai Health Authority urged healthcare facilities on Friday to remain vigilant over the virus. Authorities have been promoting the early detection of the disease. All medical facilities are required to report any suspected, probable, or confirmed case through the Infectious Disease Notification System. The authority called on all concerned entities to comply fully with the circular instructions to avoid any legal accountability.
Experts are on the lookout to better understand the unusual spread of the virus outside of West Africa and we are hopeful to get more answers soon.
WE SAID THIS: In these uncertain times, please make sure to look out for your safety by following all precautionary measures.